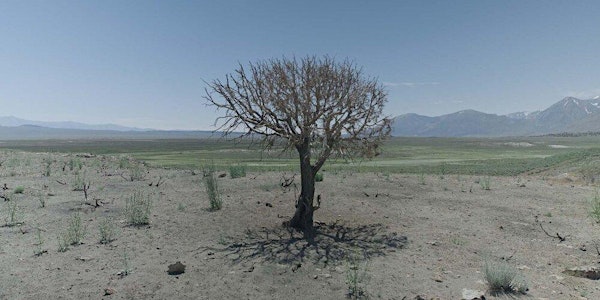 Bishop Water Justice Film Night
BISHOP: Water Justice Film Night at Cerro Coso, August 5th at 6:30 PM
When and where
Location
Cerro Coso Community College Eastern Sierra Campus 4090 West Line Street Bishop, CA 93514
About this event
Join us for a FREE film screening of 3 short documentaries on water justice in the Eastern Sierra:
Friday, August 5th 6:30 PM at Cerro Coso Community College, 4090 W. Line Street, Bishop
Without Water (22 minutes) A documentary about a unique coalition made up of environmentalists, ranchers, Native Americans and more fighting to keep the city of Los Angeles from dewatering ranch leases in Long Valley, near Crowley Lake, due to environmental, economic, and public health/safety threats should this area go without water.
Paya: The Water Story of the Paiute (36 minutes) Paya documents the history of the Owens Valley Paiute who constructed and managed sixty square miles of intricate irrigation systems for millennia, long before Los Angeles diverted the Owens River through the Los Angeles Aqueduct across the Mojave Desert. Using archival maps from 1856, the filmmakers spent four years working with Paiute elders to locate and map their remnant irrigation systems using GIS technology, ultimately laying the foundation for a 'first use' water rights case now underway
The Aqueduct Between Us (39 minutes) This short documentary explains the effects the Los Angeles Department of Water and Power (LADWP) has had in dispossessing both the Tongva, who are the original people of the LA Basin, and the Owens Valley Paiute (Nüümü) of both their lands and water. The film explores how, through the 233 mile long Los Angeles Aqueduct, these 2 tribal communities and their fights for justice are connected.
Contact allison@friendsoftheinyo.org with questions.