Description
Can you believe it has been 20 years since we have roamed the hallways of Bishop Ireton!?!?!
Join your fellow classmates for a fun evening catching up and hanging out to celebrate 20 years since we were all together. A lot has happened over the years so hope you can join us and see what everyone has been up to.
The committee has been working hard to put together a fun evening and we have some ideas on making this a memorable evening. Please get your tickets early for you and your guests!
This event is happen during Ireton's 2017 homecoming weekend so feel free to check out the other activities happening that week to catch up with alumni and classmates all weekend long - See below.
Look forward to seeing you on October 21! Advance Always!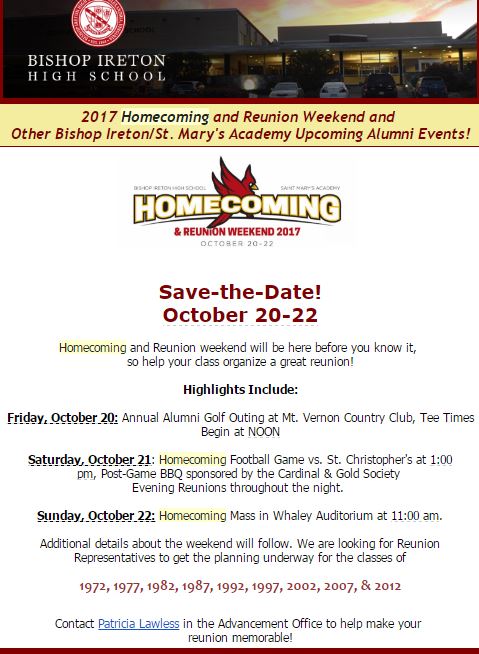 Date and Time
Location
Refund Policy