Description
Join Bishop George Bloomer and his Special Guest for "Spiritual Warfare: Optics For Life" At the Camp Conference 2017. There will be 3 days of intensive teaching, intercession and prophetic impartation.
DATE: August 3-5, 2017


Limited Seating. Get your tickets today!
---
WHO IS THIS EVENT FOR?
Those who want to be equipped to conquer the spiritual warfare of your everyday life?

If you want to take authority over those hidden mind traps and be empowered with the correct mental perspective to overcome your everyday challenges?

This event is for you if you are ready to live life and tired of letting life live you?
This is an event designed for you!


---
EVENT TOPICS
DAY SESSIONS: Providing guidance for ministers & leaders.
Special Ops / Prayer Session

Portals: Marketing Strategies for your ministry: Implementing Social Media, Television, Radio for ministry

Intelligence / Border Patrol: Securing your borders and emergency management)

MRE's / Health & Wellness: Spiritual, mental and physical health.

The General's Session: Strategies for Warfare - Bishop George Bloomer

NIGHTLY GENERAL SESSIONS
Overcoming the warfare in your finances

Dealing with warfare in your family

Identifying and breaking generational curses

Lack of empowerment to optimize your life
---
2017 EVENT SCHEDULE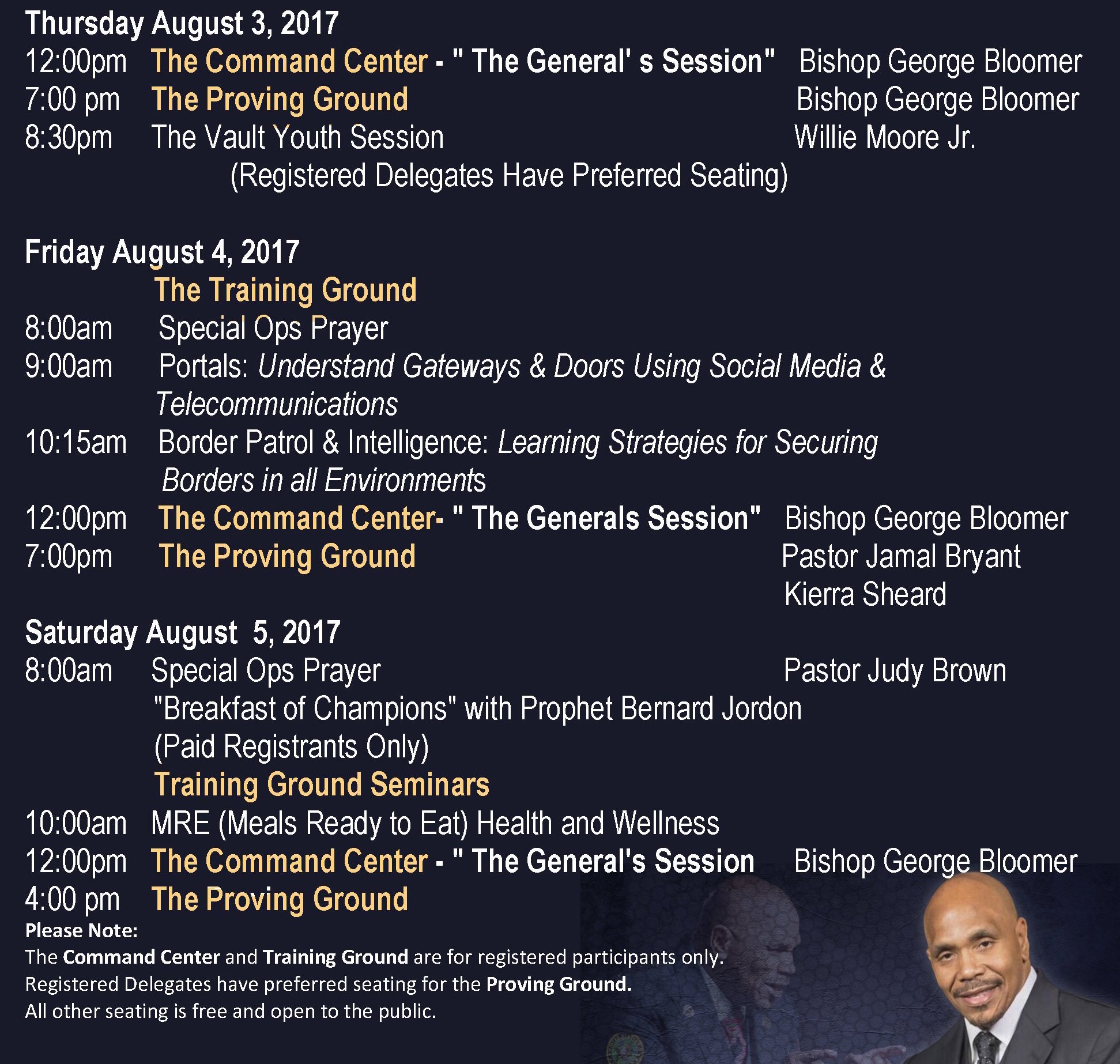 CLICK HERE TO GET YOUR TICKETS NOW!!
---

ACCOMMODATION
If you're traveling for this event, there are several hotels nearby that we can recommend.
To book, please visit by clicking this website link: Hotels Near the Raleigh, NC Convention Center


Suggested Hotel Options:
Sheraton Raleigh Hotel - $154
421 S. Salisbury Street
Raleigh, NC 27601
919-834-9900

Hampton Inn and Suites Crabtree Valley Mall - $108
2201 Summit Park Lane
Raleigh, NC 27612
919-881-9800

Holiday Inn Raleigh Downtown - $111
320 Hillsborough Street
Raleigh, NC 27603
919-832-0501

Residence Inn Midtown - $116
1000 Navaho Drive
Raleigh, NC 27609
919-878-6100

Aloft Raleigh - $132
2100 Hillsborough St
Raleigh, NC 27607
919-828-9900

Raleigh Marriott City Center - $234
500 Fayetteville Street
Raleigh, NC 27601
919-833-1120

Residence Inn Downton - $232
616 S. Salisbury Street
Raleigh, NC 27601

Map of surrounding hotels and Convention Center: click here to view

---
PARKING
Public Parking garages on Lenoir Street between Salisbury and McDowell Street; one on McDowell Street between Cabarrus and Davie Street; One on Salisbury Street between Cabarrus and Davie Street.
Charge: $7.00
Accessible Parking: 1st level of each garage
For more information on ADA Accessibility, click here
http://www.raleighconvention.com/directions
---
SPECIAL GUEST
Bishop E. Bernard Jordan
Bishop E. Bernard Jordan is nothing less than a modern-day prophet. In 1989 he predicted Hurricane Katrina, which had a devastating effect on the people of New Orleans. Sought after by nations of the world for his accurate prophecies, Jordan has prophesied the word of the Lord to literally millions of people. He is the founder of Zoe Ministries in New York City, a prophetic gathering with a vision to impact the globe with Christ's message of liberation. He has been on NBC's Today Show, FOX 5, Good Day New York, CNN and many others.
Bishop Jordan holds his doctorate in religious studies. He has self-published several best-selling books.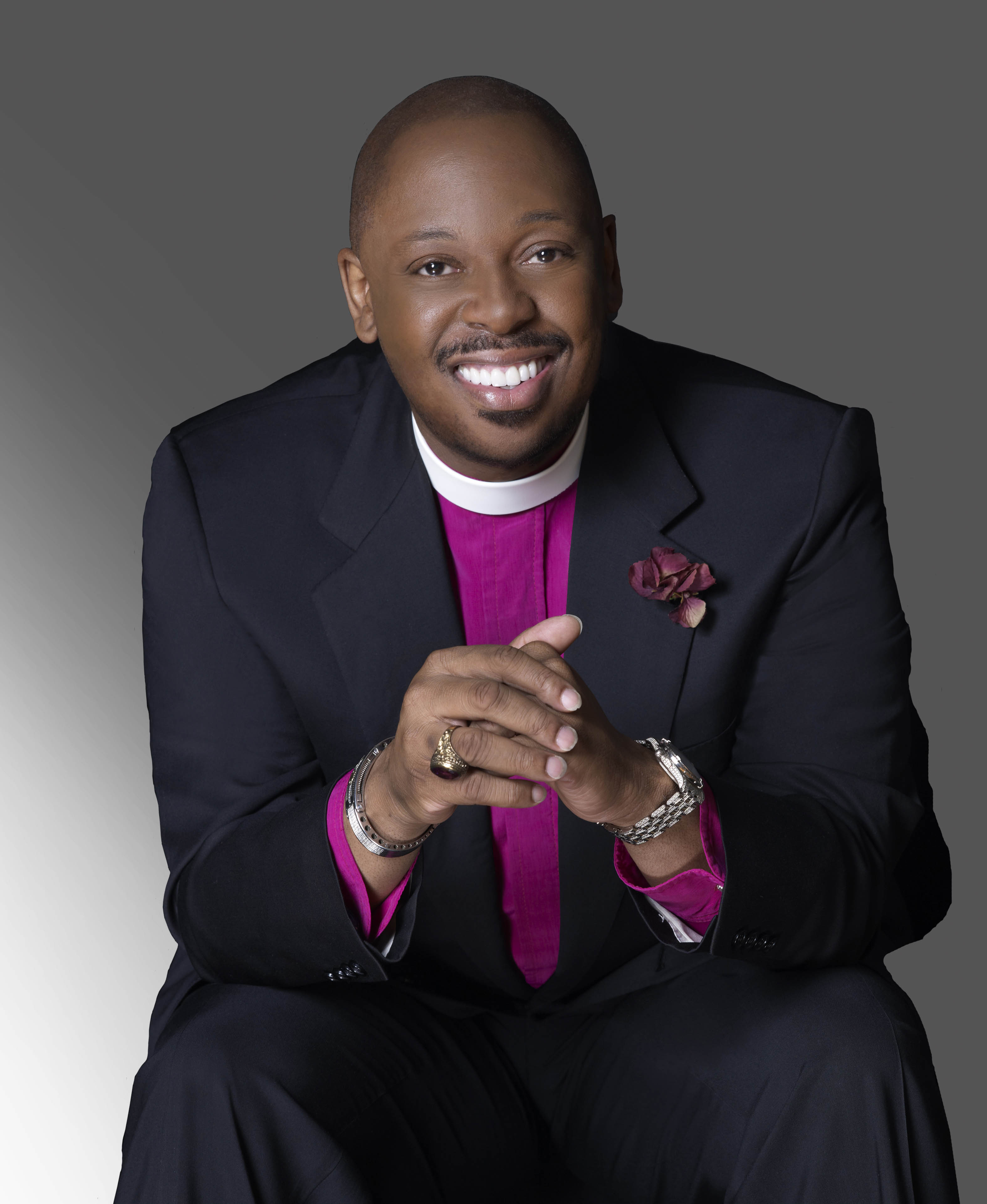 Dr. Judy Brown-Jones
Dr. Judy Brown is an anointed vessel of God, full of faith, power and love. She travels extensively across the United States and around the world to places such as: Africa, Europe, the Middle East, South America, Canada and the Caribbean; preaching, teaching and winning souls to the kingdom of God.
Dr. Judy Brown hosts the "New Anointing" television ministry and is a recurring host of the Trinity Broadcasting Network (TBN), she is listed in the national registry of Who's Who in Executives and Professionals and in Who's Who Women of America. Dr. Judy Brown gives all the glory to God for everything in her life!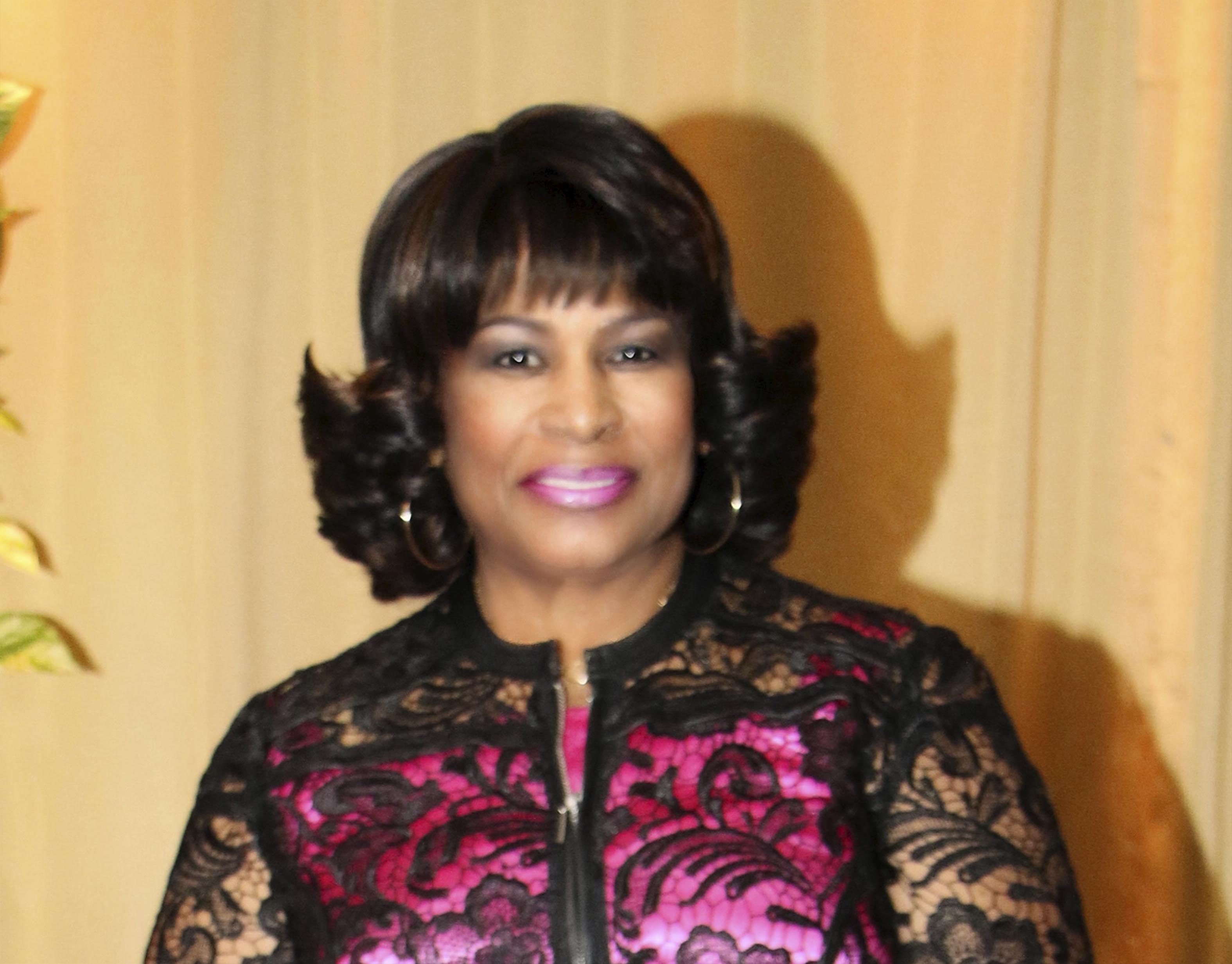 Willie Moore Jr.
Inspirational speaker, licensed minister, Grammy recognized recording artist, comedian, and actor who hosts the nationally syndicated and #1-weekend radio show on Atlanta's Praise 102.5/102.9 FM called The Praise Mix Down.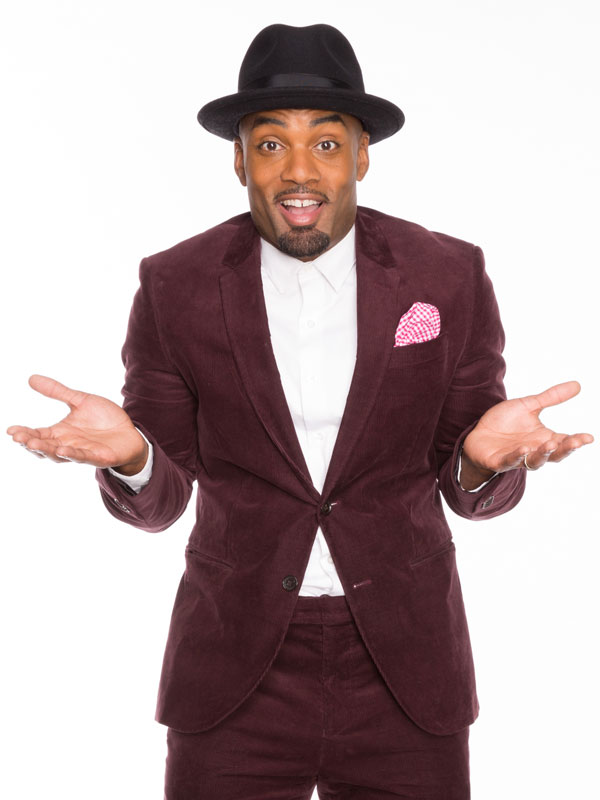 *We only have a few tickets left. Get your tickets today!*

CLICK HERE TO GET YOUR TICKETS NOW!!

---
REFUND POLICY: No refund will be given for cancellation of registration. You are able to transfer your registration only once to another person. G.G. Bloomer Ministries must be notified in writing of any transfer or change to your registration before 1st of September 2015, subject to availability. Transfers of registration may be available after this date; however, it will be on a case by case basis. Your registration and payment confirm that you have accepted this policy.

SEATING: If you require special seating (for medical reasons) at At The Camp please supply your request in writing with any supporting documentation with your registration and payment.
DISCLAIMERS: At The Camp experience will be captured in both photographs and audio/visual footage. G.G. Bloomer Ministries reserves the right to use this material for any purposes in perpetuity. We recommend that you confirm your registration with our office prior to booking any flights and/or accommodation. G.G. Bloomer Ministries does not accept any responsibility for losses incurred for flights and/or accommodation booked for the conference. G.G. Bloomer Ministries has the right to change any of the published conference details without notice and have the final say on any matter relating to the event.
Organizer of Bishop Bloomer's "At The Camp 2017" Conference
Bishop Bloomer is the founder of G. G. Bloomer Ministries where he travels nationally and internationally delivering life-altering messages to equip the masses for personal growth and spiritual fulfillment.
Bishop Bloomer is also a best-selling author. One of his most prominent bestsellers, Witchcraft in the Pews sold over a million copies and remains a favorite amongst avid readers. Other popular favorite reads written by Bishop Bloomer include; Looking for Love; Love, Dating & Marriage; Authority Abusers, and many others. Another one of his most notable achievement is one of the voices on the 2006 version of The Bible Experience (the Bible on CD featuring nearly 200 distinguished Hollywood actors and actresses).
Bloomer has appeared regularly on TBN, 700 Club, Radio One, and numerous media outlets lending spiritual counsel as well as advice on relationships and personal development. As an entrepreneur, Bishop Bloomer has founded Blooming House Publishers, Blooming Records and other for profit businesses. Bishop Bloomer resides with his family in Durham, North Carolina.