About this Event
Reserve Seats for this event are subject to a $15 food or beverage minimum. Entire party must arrive no later than 7:30pm or reserved seats will be released.
Crystal Shawanda
Crystal Shawanda grew up on the Wikwemikong reserve on an island in Ontario, Canada, Her parents raised her on Country music and taught her to sing and play guitar, but it was her oldest brother who introduced her to the blues. He would hang out in the basement cranking Muddy Waters, B.B. King and Etta James, and Crystal would sit at the top of the stairs, straining to hear those soulful sounds. There was a part of her that often wandered if she would ever be able to sing like that. And when no one was home, Crystal would practice singing the blues.
She learned early on, by observing her family, that music was like cheap therapy. That's what the blues is all about: releasing and healing. While she was secretly pining to be a blues mama, out on stage it was Patsy and Loretta. She started performing country when she was six and started getting paid gigs when she was 10, relentlessly playing every stage she could.
Crystal's dad was a truck driver and they started taking frequent trips to Nashville when she was 12. She recorded her first album when she was 13 and moved away from home that same year to attend a music school. Crystal got restless, however, and dropped out at 16 to move to Nashville. She didn't know anyone but was determined, so she spent days playing where she could and busking in between.
During a chance meeting with a well respected music executive, Crystal was told, "I just don't know if Native Americans make sense in country music. I don't know if fans would be receptive and I wouldn't even know how to market you." Crystal tried to take the critique with composure, but would end up moving back home to her reserve andabandoning her dream. Shawanda set out on a dark, self-destructive path, but no matter what found herself back in front of the microphone.
She finally came to terms with what was bothering her. "If I was out of tune.I could take voice lessons," she reflects. "If my song was bad, I could write another. But I couldn't change the colour of my skin." So Shawanda moved back to Nashville one more time with a mission to prove him wrong. She paid her dues, playing at Tootsies Orchid Lounge six days a week, three shifts a day, and managed to build up a buzz and land a production deal with Scott Hendricks. She was later signed to a record deal with RCA Records by Joe Galante, who had heard Crystal cover B.B. King and Janis Joplin. This venture produced a top 20 song on country radio and the highest selling album by a Native American in BDS history
After this, she found herself feeling like a fish out of water. She says, "I so wanted to be what everyone wanted me to be, I lost myself along the way." So Crystal took some time off and, one day while watching the news and feeling overwhelmed by the headlines, she walked into her music room, picked up her guitar and wrote "The Whole World's Got the Blues." This was the start of her first blues album.
"The songs just fell out of me and throughout the recording it was like setting my voice free," she says. "I can't help but feel like I'm home, no longer holding back."
Crystal's album is a modern take on the blues, but is deeply rooted with heart-wrenching laments and catchy rump-shakers. It's where the north meets the south and captures the resilience of the human spirit — much like the way Crystal does.
Crystal Shawanda is reminiscent of a time gone by. She will make you feel every word with a powerful voice that never fails, pure and gritty at the same time. Do yourself a favour and see if she's playing somewhere near you.
Mark Telesca
Mark Telesca is an American Songwriter / Singer / Guitarist and Bassist. He studied music at Florida Atlantic University and currently lives in West Palm Beach, Florida.
His "HOOK" oriented songwriting style and storytelling lyrics along with his expressive style of bass playing and powerful lead vocal is capturing the attention of music lovers everywhere.
Mark has released his first solo studio CD titled "Heavy Breathing" in January of 2015. His CD spent many months on steady rotation on SIRIUSXM RADIO (Bluesville). The CD is receiving rave reviews and reached the #5 spot on "Blues Power Radio's Top 30" Blues Albums. He has had three singles off the Heavy Breathing CD that has charted on Blues 411 Baker's Dozen of Blues. "If You Got Enough Jack" has reached #5 " Cross the Dog" has reached #2 and "I Don't Need Your Lovin' Anymore" has reached #1 !!!
In January 2015, Mark took his band to Memphis, TN to compete in the International Blues Challenge (IBC) and were semi finalists.
Mark has also started a career playing solo acoustic guitar focusing on Pre-WWII blues, Americana and his own original music. He has since competed in his local IBC challenge as a solo artist. He has been fortunate enough to win himself another spot in to compete again in Memphis in January 2016 and will be competing again in 2017.
Mark is very proud to be endorsed by Delaney Guitars. Delaney Guitars has built the Mark Telesca Bass Model. They are calling the bass the "TRADITION" model based on its traditional looks, feel and sound. It is currently available for purchase www.delaneyguitars.com
Mark is out gigging almost every night promoting his music. In addition to his hectic gigging schedule, he is the host of one of the most popular Pro Blues Jams in the Southeast. The Jam takes place every Monday at the Funky Biscuit in Boca Raton, FL. There are many touring artist who make it a point to spend some extra time in sunny Florida just to attend and hopefully participate in this high quality Jam.
As well as being a songwriter, singer, guitarist, and band leader, Mark is a touring bassist supporting many blues / rock artists. He is currently touring with "Blue Mercy" Featuring 2014 Blues Music Award winner and 2015 Blues Music Award Nominee Diunna Greenleaf.
Mark was the bassist along with 2010 Blues Music Award Winner and 2015 Grammy Winner Jason Ricci on Harmonica in The Keith Brown Trio. They later recorded Keith's album "Down the Line" an acoustic album.
Influences are: The Delta Blues, Gospel Music and Motown.
Bass influences are James Jamerson, Donald Duck Dunn, Oteil Burbridge, Willie Weeks ... Just to name a few.
Richie Schmidt
Richie Schmidt was born and raised in NYC, and was surrounded by musical influences from an early age. Singing in his church's "cherub" choir at age 5, he would follow on to the junior and adult choirs. From grade 2 to 6 he took violin lessons (at public school!). And when the church began to experiment with the new "folk" music style that was becoming popular, he began playing guitar. Some formal lessons followed at the local music store, and the guitar became a constant companion.
With his transistor radio (tuned to WABC), he began listening and learning the songs of the time. A friendly competition with his sister Debbie (also a singer/guitarist) provided a "look what I just learned" leap-frog game of sharing songs and styles, accelerating his knowledge of the instrument, as well as his familiarity with the variety of 60s and 70s pop music.
Other influences would add some spice to his skills. Under the direction of musicologist Peter Griggs he studied East Indian music and performed as a percussionist with the NYC Gamelan. A high school friend, Christopher Thall, was a prodigious talent who demonstrated learning techniques that opened up many avenues to musical approach and understanding. And Richie's fascination with musical instruments led him to acquire abilities on piano and flute, as well as banjo, mandolin and other stringed instruments.
He began performing in rock cover bands in 1976, playing classic rock favorites at parties and high schools and eventually in clubs all around NYC and Long Island. In 1983, he fully dedicated himself to a life of music, leaving his home to join a traveling act. Early in these travels he met keyboardist Tess Smith. The two traveled with the touring band for a number of years, eventually settling in South Florida. In 1990 they were married, and began performing as the duo "Twocan Blue".
In 2002 Richie was invited to fill the guitar role for "The Fabulous Fleetwood's" the longest running "rockin' blues" band in the region.
In 2008, he was the musical director for the stage re-creation of the concert movie "The Last Waltz", and also performed in the role of guitarist Robbie Robertson .
Continuing on a busy schedule of performances, he's frequently called on as a solo artist and side man, performing on stages large & small, with local musician friends, as well as many noteworthy artists.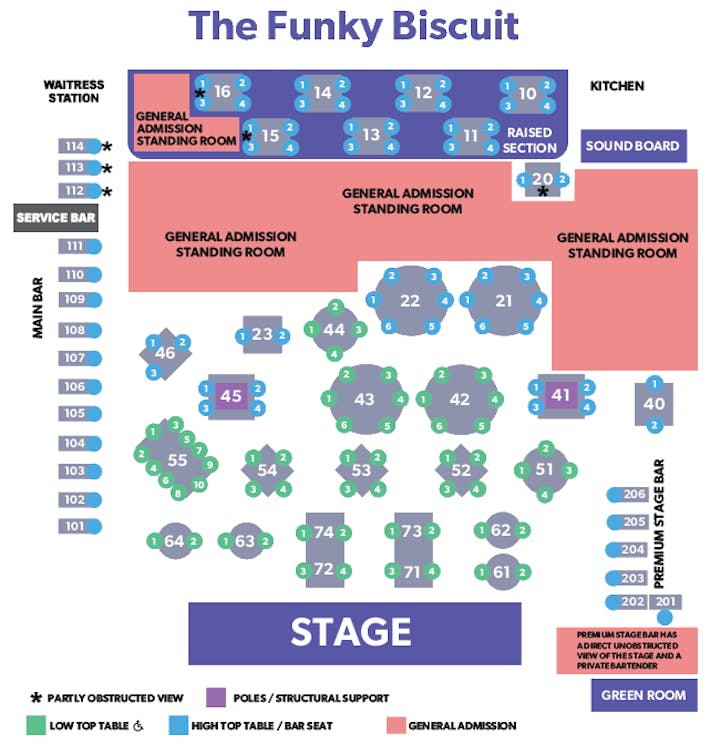 Performers
Date and Time
Location