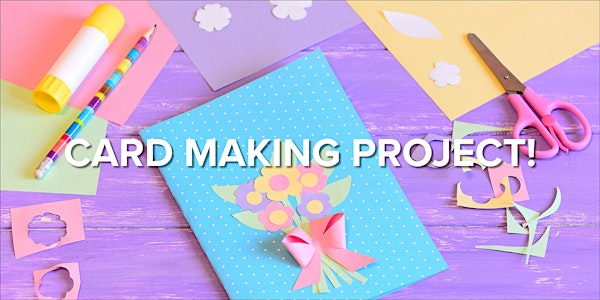 Birthday Card Making!
When and where
Location
Cuyahoga Valley Art Center Inc 2131 Front Street Cuyahoga Falls, OH 44221
Description
Please join us for an evening of Birthday Card making!
Zalinia Cole, Membership Director at the Riverfront YMCA and Neighborhood Ambassador for The City of Cuyahoga Falls has started a project to wish seniors in the community well on their birthday. The Riverfront YMCA, Cuyahoga Valley Art Center, the City of Cuyahoga Falls Neighborhood Excellence Initiative and COLLIDE: Cuyahoga Falls have partnered to create cards for those efforts on October 13 from 7 - 9 pm at Cuyahoga Valley Art Center. We will have some supplies on hand, but please feel free to bring scissors, glue, markers, pens, crayons, and pencils to share. We will also be accepting donations for postage.
Have questions or want to help in your own way, call Zalinia at (330) 715-3806 or zaliniac@akronymca.org.