Description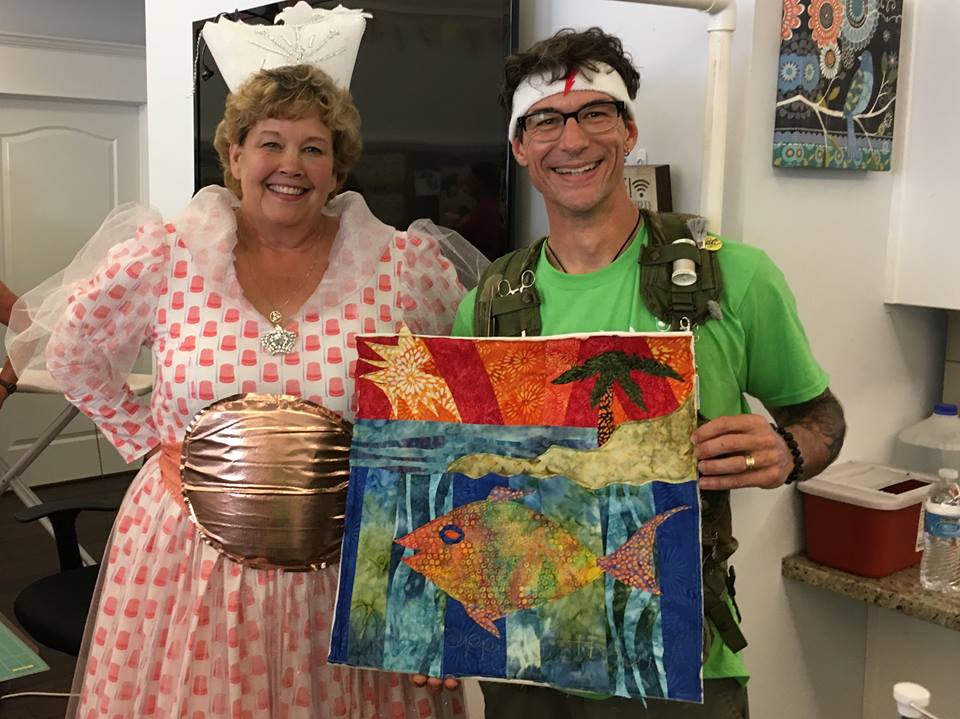 A sew-lebrity challenge like you have NEVER seen before!!

Join Team Jenny or Team Rob in the Ultimate Sewlebrity Sew-off! This year we have even more sewlebrities joining us. Each team will be given a bag of supplies and what they make with it in a limited amount of time will astound and amuse you. Last year the competition was tough, but this year the stakes are even higher! There will be a bigger, better supply bag than ever and an incredible audience to cheer them on. Come see a showdown like never before and cheer for our Sewlebrity Sew-off Champions!
Who: You're invited!
What: The Ultimate Sewlebrity Sew-off!
Where: The Sewing Center
When: Friday, September 21st, from 2-3 p.m.
How: Tickets are going fast. Sign up HERE on Eventbrite!
Cost: Free will donation. Your donation will be used to buy the supplies for our Charity event (Wash cloths, soap, underware) where we will stuff Femine Care Bags (see more at https://www.daysforgirls.org/history)