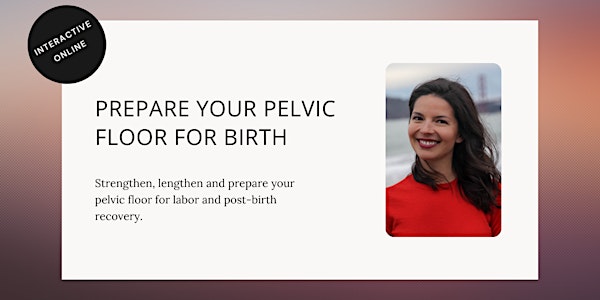 Birth Preparation for your pelvic floor.
Join me in this interactive online space to prepare your pelvic floor for giving birth and healthy post-birth recovery.
About this event
Hi, I'm Dr. Alexis Anderson, DPT. Physical therapist and specialist in pelvic health.
During this online event, we will:
Review pelvic floor anatomy.
Learn techniques to prepare your pelvic floor tissues for birth.
Practice pelvic floor strengthening and lengthening exercises.
Coordinate pelvic floor movement and breath for labor and delivery.
Discover different birthing positions.
Discuss healthy post-birth pelvic floor healing and when to get help.
I can't wait to see you there!