Birth a Book: Write & Self Publish a Book: Staten Island, New York

Saturday, April 22, 2017 at 3:00 PM

-

Friday, June 30, 2017 at 5:00 PM (EDT)
Event Details
Write and Publish Your Own Book
A powerhouse course!
According to research, 81% of people want to write a book but have no idea where to start. You don't have to be part of that number anymore. 
Start here! 
New course starts April 22 and includes:
Four group classes:

 

 4/22, 5/6, 5/20, 6/10

 
One-on-one "get clear" coaching session!

 
Handouts and video support!

 
And an opportunity to join the Author's Club for ongoing author support "after the book."
Learn the step-by-step method to get the book written and published! 
With guidance from an industry professional, you will learn the ins and outs of book writing and publishing in a way that allows you to fully leverage the experience and your personal strengths.
With this course, I will teach you how to navigate Amazon's author-friendly self-publishing platforms. 
You will learn how to connect to your target audience, bringing your book to the exact people that want or need the message you wish to share. 
We'll cover how to best utilize your book to enhance your professional and personal credibility, helping to make yourself an authority on the topics you know and love so well. 
By working with a bestselling author and coach, you will learn to avoid the pitfalls that most first-time authors face due to their inexperience. You'll also come away with the knowledge on how to hire the perfect team members, including editors and cover designers, all without breaking the bank. 
Revolutionary opportunities exist to facilitate a new author to write and publish a book like a professional, and this is the proven method of making the most of your hard work by doing things the right way.
Fee:
595 fee for the entire six-month course!
Payment plan available:
219/month for three months for the entire six-month course!
If…
You have a rich life experience you wish to share with others…
You have a business and want to boost your credibility and income…
You have a great book idea, whether it is fiction, non-fiction, or even a children's book…
You have a story or message…
Then this course is for you!
Don't hesitate. This is your chance to tackle a large, rewarding project with support and expertise from a bestselling author and coach. Finally writing and publishing your book can change your life forever, and I'd be honored to help you realize your dreams!
We hope you can make it!
Cheers,
Dorothy Holtermann,
CHHC and Bestselling Author
Be sure to share this event on Facebook and Twitter!
When & Where

5BPY Kids & More Yoga Studio
58 New Dorp Plaza
Staten Island, New York 10306


Saturday, April 22, 2017 at 3:00 PM

-

Friday, June 30, 2017 at 5:00 PM (EDT)
Add to my calendar
Organizer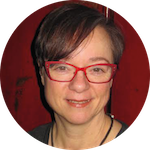 Dorothy Holtermann,CHHC is the author of the best selling book "Love Food that Loves You Back." As a former attorney and business executive turned health professional, Dorothy has a large spanning area of experience enriching her power as a highly acclaimed, qualified and effective coach. Dorothy also has decades worth of Amazon.com marketing experience, allowing her access to insider tools and tricks. She is an expert that will coach a book out of you! Bestselling Book: Love Food that Loves You Back.
Birth a Book: Write & Self Publish a Book: Staten Island, New York