Birth 2012 Celebration

Saturday, December 22, 2012 from 12:00 PM to 4:00 PM (PST)
Event Details
Birth 2012 Celebration!
With the closure of the Mayan calendar on December 21, 2012, the earth is ready for the New Age – and era of deeper spirituality, expanded consciousness and greater love.
As Barbara Marx Hubbard has declared:  "Joining together, we can 'gentle the birth' of a Universal Humanity and guide our Earth community into its next evolutionary stage."
The local holistic and spiritual communities are invited to mark this next stage in our human evolution with an afternoon celebration in White Plains. Come to Mapleton at Good Counsel for an afternoon of transformative ceremony, inspiring speakers, gentle music and more. The Saturday December 22 celebration begins at 12 noon and ends at 4 PM; dining to follow.
You will have the opportunity to share your thoughts and energy on this momentous occasion, as well as hear others.  The day will be both sacred and joyous, easing us, together, into our next life experiences.  Our speakers/conversation leaders are Dr. Michael Finkelstein of SunRaven, Sr. Felicitas Russell RDC, Rev. Carter Via and Dottie Whitton, RN; drumming by Robert Lawrence Friedman. The host is Paula Caracappa, Chairperson of the Westchester Holistic Network.
The event is FREE; all participants have donated their time and energy.  What we ask is that you wear white as a symbol of moving into the light, bring some edibles to share, and pre-register because space is limited to 100.  This event is sponsored by the Westchester Holistic Network and the PPC Group, LLC.
 Mapleton at Good Counsel is located at 52 North Broadway in White Plains, NY 10603 (same campus as Pace Law School.)
When & Where

Mapleton at Good Counsel
52 N Broadway
White Plains, NY 10603


Saturday, December 22, 2012 from 12:00 PM to 4:00 PM (PST)
Add to my calendar
Organizer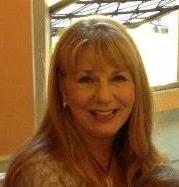 Paula Caracappa is excited about the future!  For anyone connected to the holistic healing scene in the northeast, her name is most likely familiar.   Her most visible role is as Founder and Director of the Awaken Wellness Fairs, the popular body-mind-spirit-green expos that have been part of the NY-NJ-CT landscape for over 18 years.  Growing from 42 people at the first event to 1,000 people at her semi-annual Awaken Fairs in Tarrytown, NY currently, Paula is enthusiastic about her commitment to educating the general public about the variety of health services and products that are available today.  She tries to ease people who are curious, but undereducated, about holistic practices into the world of ancient, as well as cutting-edge, healing/wellness methods.  Upon completing WCC's Academy of Entrepreneurial Excellence program, she realized that the route to growing her business is to continue with what is already successful – the Awaken Fairs.  So Paula launched additional fairs in Fort Lee NJ, Stamford CT, Brooklyn NY and a  two-day event New York City.  
People also know Paula as the former Chairperson of the Westchester Holistic Network, an organization of "spiritual beings on a human journey," who meet monthly for breakfast and a speaker.   Not everyone knows she is also an ordained Reverend, a certified Reiki Master –Teacher, a Polarity practitioner, an EFT practitioner and a meditation facilitator -- on top of being a savvy businesswoman.  Part of the new business plan is to promote these skills worldwide via teleseminars.  Paula also helps other holistic practitioners promote their businesses with eblasts to her nearly 10,000 address list, coming full circle in her mission to educate the people about the variety of health services available.
Reach Paula at AwakenUSA@aol.com.  Website is www.AwakenFair.com.  Office phone is 914-422-1784.