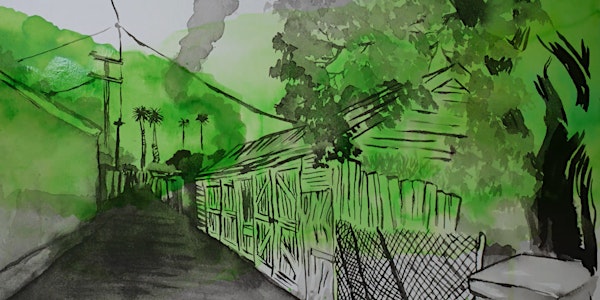 Birria by Carolyn Chen (online)
An evening centered around Birria. Join a discussion of Carolyn Chen's chamber work, the food itself, and art inspired by both.
Date and time
Friday, March 10 · 8 - 9pm PST
About this event
Join composer Carolyn Chen and artist Erik Ruin as they discuss their collaboration around Carolyn's piece, Birria. Inspired by the dish, the Zodiac sign Capricorn, Chinese spices, and Highland Park history, this rich work and its accompanying animation by Erik will be streamed at this event. We will also learn about the intersection points of Chinese and Mexican cuisine from chef Kajsa Alger and LA Times food columnist Gustavo Arellano. The audience will be welcome to ask questions and participate in their conversation. Please note that this is a virtual event.
Birria will be performed by The Brightwork Ensemble. Anyone who makes a reservation will be entered to win free Brightwork swag and Tuesdays at Monkspace tickets.
Get Ready
Since we will be discussing Birria, why not eat some during the event? Click here to see recommendations of where to buy Birria, organized by neighborhood.
Alternatively, click here to get a great recipe to make your own Birria, or click here for a vegan alternative.
Be aware that making your own takes a while and you may wish to make it a day ahead.
We will be giving a tutorial during this event for making a cocktail or mocktail. If you wish to participate, please have the following on hand. You are welcome to make any of the three variants, you will receive instructions for all three during the event:
Variant 1 (Simple):
Tequila (Blanco or Resposado)
Creme de Cassis (Black Currant Liqueur)
Lime
Ginger Beer
Variant 2 (Advanced):
Tequila Blanco
Creme de Cassis
Ginger Liqueur (such as Domaine de Canton)
Lemon
Make-ahead smokey tea-infused simple syrup
1(a). (Stove Top): Heat 1 cup water and 1 cup sugar over low heat, stirring until water is just below boiling and sugar is dissolved
1(b). (Micrwave) Heat 1 cup water until boiling, remove from microwave, and stir in 1 cup sugar until dissolved.
2. Add 5 black tea bags and steep for 10 minutes (I use Lipton)
3. Squeeze tea bags and remove
4. Add 1 - 2 capfuls of liquid smoke
5. If necessary, strain to remove tea leaves
6. Store in the fridge for up to 3 months
Variant 3 (Nonalcoholic):
Prickly Pear syrup (available at Vons, World Market, etc)
Ginger syrup
Lime
Smokey Tea infused simple syrup (see above)
Seltzer
The commission of Birria has been made possible by the Chamber Music America Classical Commissioning Program, with generous funding provided by The Andrew W Mellon Foundation.