Join the Princesses in Birmingham, AL!
About this event
The event include princesss stories, songs, dances, performances, games, princess parade and more! Take photos and meet every princess in attendance!
Session Start TImes: 10:00AM, Noon, 2:00PM and 4:00PM
Reminders:
- Performers must pass health screening before event.
- Limited tickets available.
- Tickets are non-refundable.
- Cast members vaccinated & must pass health screening day-of-event in your city. Our princess performers will not be wearing masks.
- By participating in this event, you agree to give consent to Pretty Princess Parties and its authorized representatives, granting them permission to photograph and/or video record your participation in this event.
- Additional sanitization between and throughout event sessions.
- Hand sanitization stations throughout event space.
- Eventbrite is the ONLY legitimate ticket seller for this event. The Venue does not sell tickets to this event.
- Parents and/or guardians must accompany their child or children throughout the entire event.
- We reserve the right to refuse entry or remove a guest from our event for any reason.
- Unless explicitly stated in our event description, we do not serve food at our events. You should plan on eating before or after our event.
- Characters and activities may change from location to location.
Based on the latest action and guidance by the City of Birmingham, the University of Alabama Birmingham and other entities, as well as with the safety and health of our team members and attendees visiting we will be implementing the following protocols for the BJCC.
Masks are mandatory for all employees in common public spaces and interacting with customers. Inside our individual office areas please take into consideration your co-workers and wear a mask whenever in close contact.
Masks are currently 'recommended' for all customers and event attendees, with social distancing encouraged and all of cleaning / sanitation protocols remaining in effect. The matter of masks being 'recommended' vs. 'required' could change very quickly based on COVID-19 and Delta variant trends and any broader ordinance(s) issued by the City, County and/or State.
We will continue to monitor the trajectory of the Delta variant through this week and coming weeks.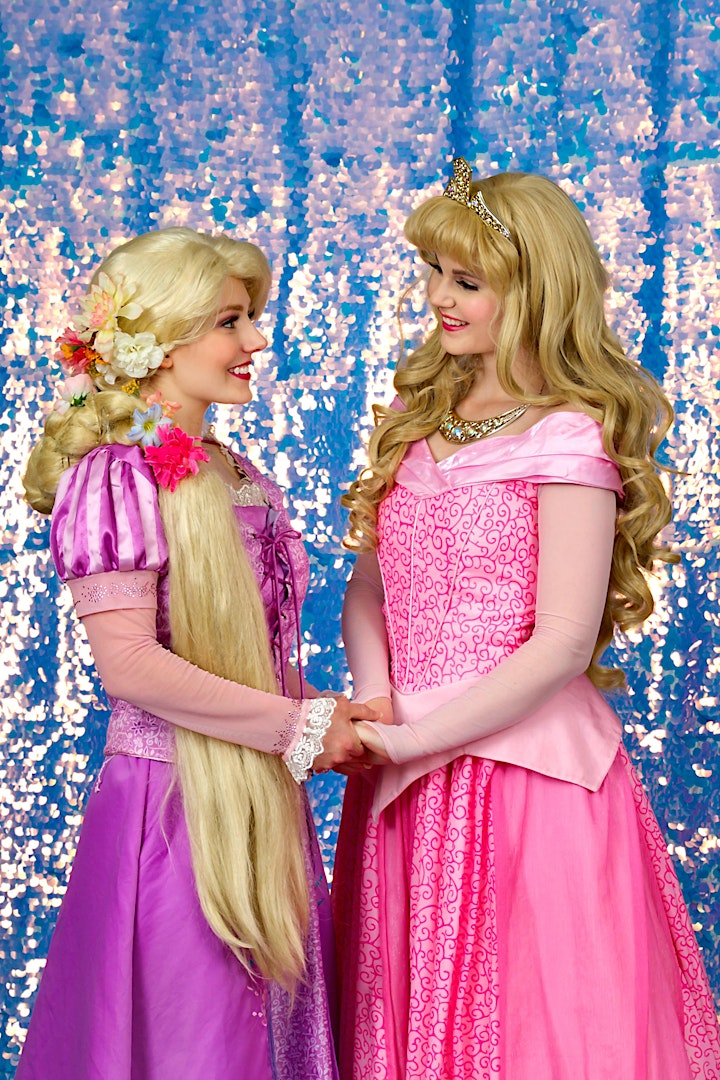 Organizer of Birmingham VIP Princess Party
 Pretty Princess Parties is a children's entertainment company that specializes in creating magical memories for little ones and their families.  
All our events are non-refundable.
Our Fairytale Friends are unique to us. Please note Pretty Princess Parties does not and will not offer any characters under copyright. Characters are not affiliated with any theme park or company.  Any resemblance you may see is simply incidental. We will only serve clients who respect this notice.