Description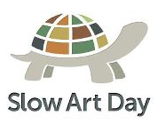 Birmingham Museum of Art
Saturday, April 27
In addition to our weekly program, the Museum celebrates Slow Art Day each year along with museums around the world. This year, join us for refreshments and thought-provoking conversation about two of the Museum's contemporary masterworks!
11am: Untitled (Styrofoam Cups), Tara Donovan // Caroline Wingate, master docent // Oscar's Café.
2pm: The Deserted Studio, Robert Motherwell // Julia Stork, docent // Members Room.
For more information, visit http://artsbma.org/events/view/1032/date/2013-04-27
More info about the Slow Art Day movement: facebook | twitter | tumblr