Description
This comprehensive 1/2 day seminar covers the increasingly related topics of data center infrastructure, private/public/hybrid cloud, security/compliance including stopping DDoS attacks, network/wireless and storage/backup. Scroll down to see the full agenda and click on links to see company information and speakers' biographies, who deliver concise, technical, educational and non-salesy talks. There is a Microsoft keynote on their cloud strategy and related data center/infrastructure offerings, plus more speakers from Simplivity, Radware, Exagrid, Brocade, Darktrace and Micropulse.

Content is pre-approved by Angelbeat and past attendees to maximize learning; click here to download presentation guidelines that are followed by all participants, which makes the program so worthwhile for IT Directors, Security Analysts, Enterprise Architects, Network & System Administrators, Data Center/Storage/Infrastructure Managers, CISO/CIO's, etc.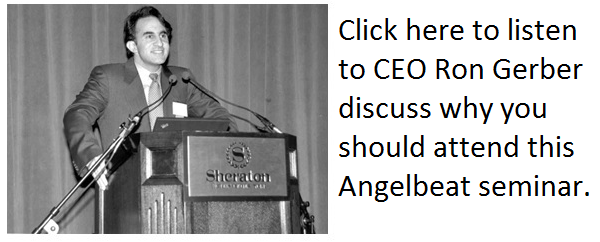 As one Walmart attendee states, "Of all the seminars I attend, your format is by far the best. Brief informative talks from vendors, followed by one-on-one time at their booth to find out more. I am out of the office for less than a day yet I have access to all the different solutions. This year I will follow up with two vendors." As another IT Director commented, "Thanks for hosting a very informative meeting with vendors that tied in well; it was an integrated picture of technologies that work together to create a complete infrastructure solution for the workplace."

Join your peers from UAB, UAB Health System, BBVA, Regions Bank, Wells Fargo, Cadence Bank, America's First Federal Credit Union, Red Diamond, Express Oil, Spire Energy, Phifer, EBSCO, Russell Lands, Bradley Arant, Doster Construction, America's First Federal Credit Union, Helix Systems, Christopher Architecture and Interior, HBS, Birmingham City Schools, Shelby County Schools, University of Montevallo, Jefferson County, City of Birmingham, State of Alabama, Surgical Care Affiliates plus many more organizations who are confirmed attendees.

Every attendee receives breakfast and lunch, free self-parking, complimentary Wi-Fi, plus 4 CPE credit hours towards your CISSP or other certification. There are drawings for gift cards and other prizes at the end.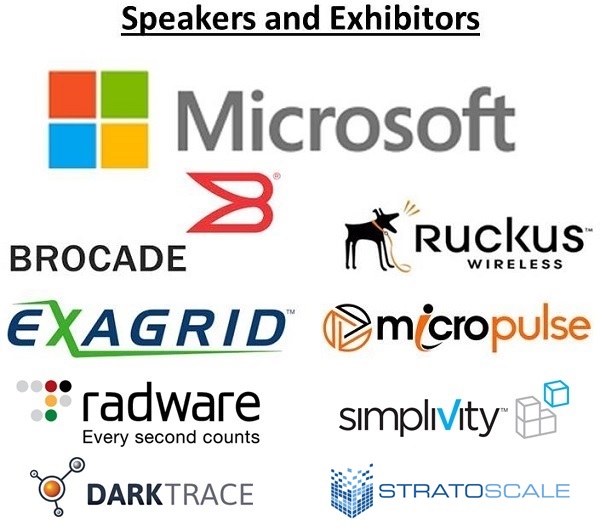 Agenda

7:40 - 8:50: Registration Begins, Breakfast Served, Exhibit Area Open with Product Demonstrations, Time For Peer Networking/Interaction

8:50 - 9:10: Security Trends, 2017 Predictions, Recommendations to Protect Confidential Data from Hackers, with Micropulse
Birmingham-based Micropulse is a leading provider of security, network and data center solutions. Matt Sullivan, their top cybersecurity expert, will analyze all of the top zero day, ransomware and malware attacks from last year, then offer insights, predictions and recommendations on how to protect your confidential data, plus secure your overall IT infrastructure.

9:10 - 9:30: Cloud-based DDoS Services from Radware
During this technical and highly relevant discussion, learn from Radware's Ray Tamasovich how its cloud-based DDoS services deliver the most accurate detection, plus shortest time to protection, from dynamic and constantly evolving DDoS threats. Radware's global cloud security network scales over 2Tbps of mitigation capacity, with dedicated scrubbing centers segregating clean and DDoS attack traffic. There are three main deployment options, including always-on, on-demand or fully managed hybrid DDoS services, to meet the needs of every organization's network, infrastructure and applications.

Hybrid Cloud DDoS Service is recommended for organizations that deploy an on-premise device in its data center, and delivers:
- Minimal induced latency in peacetime as traffic is diverted only upon a volumetric DDoS attack that aims to saturate the Internet pipe.
- No protection gap when traffic is diverted to the cloud, through real-time sharing of traffic baselines and attack footprints, between Radware's on-premise device and cloud protection service.
- Shortest time to protection with mitigation starting on-premise in real-time.

Always-On Cloud DDoS Services is deployed where traffic is routed through Radware's cloud security POPs (Points of Presence), with no on-premise device required for detection and mitigation. This approach is recommended for organizations with applications hosted in the cloud, or those unable to deploy an on-premise attack mitigation device in their data center, and provides:
- Rapid onboarding process as no on-premise device is required
- Minimal customer involvement, with proactive management by Radware's security experts

On-Demand Cloud DDoS Service is activated when the attack threatens to saturate your organization's Internet pipe. This approach is recommended if you are looking for the lowest cost solution, and are less sensitive to real-time detection of application-level and SSL-based DDoS attacks. Benefits include:
- On-demand attack mitigation with Radware's ERT Standard Service
- Traffic diverted to cloud only upon volumetric DDoS attacks
- Diversion based on link utilization thresholds, flow statistics or manually

9:30 - 9:50: The Enterprise Immune System - A New Approach to Cyber Defense with Darktrace
Fast-evolving cyber-threats call for a change in the way we protect our most critical information assets, in a digital world more interconnected than ever. Understand from Darktrace how new self-learning technology, known as the "Enterprise Immune System," marks a fundamental transition in cyber defense, allowing organizations to gain indispensable visibility into their network, and detect emerging cyber-threats that bypass traditional security controls.

Thanks to fundamental advances in mathematics and unsupervised machine learning developed at the University of Cambridge, UK, Darktrace's technology is capable of learning what is normal and abnormal within an organization, detecting genuine behavioral anomalies, without using rules or signatures. More than 250 organizations across the world rely on its Enterprise Immune System to defend against novel cyber-threats, including insider threat, and protect themselves in today's changing threat landscape.

Austin Eppstein, one of Darktrace's top cyber security experts, will cover the following subjects during this session:
- Learn why "immune system" technologies represent a fundamental innovation for cyber defense
- Discover how to apply machine learning and mathematics to detect advanced, internal threats
- Understand how to gain 100% network visibility to investigate emerging anomalies in real time
- Hear real-world examples of threats detected by the Enterprise Immune System

9:50 - 10:10 Hyperconvergence Data Center/Infrastructure Architecture with Simplivity, soon to be part of Hewlett Packard Enterprise
Hyperconvergence is a computing infrastructure for virtual workloads. Specifically, it's one that seamlessly combines all of the IT components and services below the hypervisor into an x86 building block. Hyperconvergence means there are no silos of independent IT components. There's no need to manage discrete devices or have specialized training in component-level technology, such as storage area networks (SANs). IT management is greatly simplified by combining all infrastructure and advanced data services - including guaranteed data efficiency, built-in data protection and VM-centric mobility - onto your choice of server.

SimpliVity's presentation will discuss how organizations of all sizes can implement hyperconvergence within their IT infrastructure. SimpliVity provides the most complete hyperconverged solution, powering the world's most efficient and resilient data centers and delivering up to 49% cost savings verses public cloud alternatives.

Recently, Hewlett Packard Enterprise announced an agreement to acquire Simplivity, which validates their technology strategy and market leadership.

10:10 - 10:30: Stress-Free Backup Storage from ExaGrid
Did you ever wonder if the time you spend managing backups, could be better spent on other, more important IT initiatives? During this informative and technical discussion, Whit Linder, a Senior Systems Engineer, will discuss how ExaGrid's disk backup, with data deduplication appliances, solves the problems that have plagued backup storage since the very beginning of IT. Plus their solution addresses newer problems caused by virtualization, cloud and explosive data growth.

ExaGrid's unique landing zone and scale-out architecture provide the fastest backups, restores, and offsite tape copies, plus VM boots in seconds-to-minutes, versus hours. ExaGrid keeps the backup window fixed in length even as data grows, at a reduced cost up front (capex) and over time (opex).

10:30 - 10:50: Wi-Fi Network Architecture, End User Performance Requirements, Wireless/Mobile Security with Ruckus Wireless, now part of Brocade
By the end of 2013 there were more mobile devices than people on earth, and by 2020 it is predicted that 30 Billion devices will be connected to the internet. This is not surprising, given that every tablet, laptop and smartphone can only connect to the Internet via wireless, and the rapid adoption of Bring-Your-Own-Device (BYOD) programs by organizations of all sizes.

This massive influx of devices has introduced a new era in the world of Wi-Fi. IT professionals are facing enormous challenges, balancing capacity, flexibility, financial and QoS requirements, while simultaneously evaluating new technologies like 802.11ac. Plus there is increased demand for machine-to-machine mobile communications, seamless management of wired & wireless network connections, and enhanced security to prevent Internet-of-Things (IoT) attacks (wifi-enabled thermostats and cameras were the source of the mid-October DDoS attack).

Fortunately Hubie Vickers from Brocade will help you understand these issues and offer practical solutions. They will demonstrate cloud-based management sytems that control remote access points, help you understand how different antennae designs can improve coverage, and why access points from different vendors, even if they operate under the same 802.11 standard, nonetheless have vastly different performance.

Coffee/Snack Break, Exhibit Area Open, Peer Networking, Product Demonstrations

11:30 - 12:10: Microsoft Cloud Services: What's New with Azure, Windows Server 2016, and How It Can Power Your Digital Transformation
The cloud puts new demands on your organization to innovate faster, in order to compete effectively. You make decisions every day about how to balance traditional IT responsibilities with cloud innovation. At the same time, your organization faces increased security threats from outside and within. For these reasons and more, organizations adopt cloud computing at different rates.

In this session join Ian Philpot, Technical Evangelist at Microsoft, as he brings you up to speed with some of the incredible tools available in the Microsoft Azure Cloud Platform, from Websites to Databases, Machine Learning to Bot Frameworks, Mobile Solutions, Scalability and much more.

Mr. Philpot will also cover Microsoft's substantial commitment to Open Source/Linux Computing, new features in Windows Server 2016, and containers in Windows 10, Azure and Server. Lots of valuable content for infrastructure, data center and DevOps professionals.

12:10 - 12:30: Running Microsoft Azure and/or Amazon Web Services in your own Data Center with Stratoscale
Stratoscale is a small company with a very big ambition: to turn your datacenter into Microsoft Azure or Amazon Web Services (AWS) region. Forget OpenStack and VMware. Stratoscale helps IT shops get beyond device-level virtualization and deliver the same app-friendly building blocks provided by AWS and Azure. In the process, the cost of operating datacenters can drop by more than 80 percent.

According to Strategoscale CEO Ariel Maislos, CIOs don't want to build out bigger VMware-based datacenters but hybrid public/private datacenters.

Lunch is Served, End of Event, Raffle Prize Drawings for gift cards and other great items!

FAQs

What are Angelbeat's privacy and optin/optout policies
Each attendee acknowledges/understands that financial support from Angelbeat sponsors allows him/her to attend this event at no cost, and that the sponsors will be given your contact information 2 days after the event for follow-up email and telephone communications. All sponsors are required to provide you with an opt-out option, allowing you to be removed from their database

However each attendee can opt-out of sponsor follow-up by informing Angelbeat staff at the event, or by emailing Angelbeat immediately after the event, but before Angelbeat releases the attendee list to the event sponsors.

If you have any questions regarding Angelbeat's privacy policies and how your contact information is used, please contact CEO Ron Gerber directly at 516-277-2057 or at rgerber@angelbeat.com.

Who is eligible to receive a free pass
There is no charge to attend for an end user IT professional who works in the telecom/network/storage/security/data center/desktop/purchasing departments of corporations (private and publicly-held, large and small), universities, school districts, government agencies, hospitals/healthcare providers, pharmaceuticals, insurers, manufacturers, retailers, financial services/banks, real estate, legal/accounting/services, transportation/logistic firms, etc. and use, support, approve and/or are involved in or influence the decision to buy the products and services offered by our sponsors.

All free attendees must be pre-approved in advance by Angelbeat. Angelbeat reserves the right to accept or reject a free pass request at its sole discretion. As a general policy Angelbeat does not offer free passes to individuals at companies that are looking to sell their products/services to the end user personnel described above, who attend our events at no charge. If you fall in this category and would still like to attend then the fee is $150/person. To sign up please click here, complete the pdf document that appears and fax it back to Angelbeat at 703-783-8015. If you are a non-sponsoring vendor/integrator/consultant and would like to attend but avoid paying this $150 fee, then you must be accompanied by one of your clients who has not previously registered, and is a CIO, CISO or IT Director that meets the end user criteria above. Full-time reporters from major newspapers, websites, television and radio stations can attend as our guest, but again must be approved in advance.

If you do not meet the above criteria and still try to register, then you will receive an automatic reply/confirmation from Eventbrite. However you will shortly receive another email from Angelbeat, rejecting and cancelling your registration.

What are my transport/parking options getting to the event
Detailed driving directions will be sent out to all attendees one week before the event. There is complimentary self parking.

What is the dress code
Suggested dress is business casual.

What if you have special dietary needs/restrictions
If you have special dietary needs/restrictions, then please email Angelbeat below. We will do our best to accommodate any and all requests.

What if I am a government employee and cannot accept free meals and/or win raffle prizes
If you are a government employee and cannot accept free meals, then you can pay Angelbeat $35/person, to cover the cost of breakfast. Please contact the event organizer at registration@angelbeat.com to arrange payment.

Each sponsoring company/exhibitor handles its own raffle prize drawing; Angelbeat itself has nothing to do with these prizes and attendees are not automatically entered for any raffle prize drawing. Since each attendee must individually signup to win a raffle prize, then government employees (who are not eligible to win these prizes) can simply not signup for the drawing.