Description
WE'RE SORRY; ALL EVENTS AT NHG ARE CANCELLED DUE TO THE TORNADO.
The best way to meet a Texas bird is to see it up close.
You asked for them to come back and bring owls- and they are!
Join Simon and Lindsey McNeny of Window To The Wild, Inc. as they bring this unique, educational and entertaining free-flight bird program-- featuring live owls and raptors native to Texas-- back to us here at North Haven Gardens. As you see the birds close-up, you'll get first hand details on where and how the birds live, and great information on their value and status in our local ecosystems.
$20. From each ticket sold online, $15. goes directly to Window to the Wild and supports their conservation efforts to bring increased awareness of the beauty of these birds. You can also make an additional donation at the door. PLEASE CONSIDER A DONATION FOR THIS SHOW. Currently, funding is being sought to build new enclosures for 2 hornbills from the Dallas Zoo. NOTE: This show is ideal for children, and they will be given priority seating up front on the floor.
These opportunities are difficult to find- make sure you are with us to see and enjoy and learn more about these amazing animals!
AND- catch the birds again at the Dallas Arboretum event on November 16th at 12pm!
---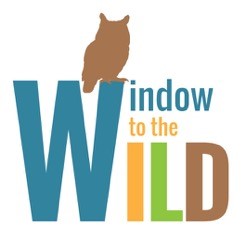 Window to the Wild gives their audiences the opportunity to learn about our animals in an intimate setting, to see first hand about how we train using positive reinforcement training techniques, and to promote wildlife conservation through educational shows and fundraising.
Lindsey and Simon's greatest focus is to involve and teach young children about the beauty that nature has to offer, inspiring them to become conservation champions.