Description
Birding Photography Presented by Canon Explorer of Light, Bob Davis
Join Wildlife Photographer and Canon Explorer of Light, Bob Davis, for a photographic journey to celebrate the beauty and wonder of birds.
View Davis' stunning images and learn his tips and tricks to best capture bird subjects.
Try out his successful techniques with loaner gear from Canon during a live bird demonstration at the end of the session.
From Bob Davis:

Hocus Focus: How I've increased my success rate of birds in flight and story telling wildlife photographs.
During my presentation, I will discuss how I've customized the Focus Case's in-camera to best capture the subjects I'm photographing. I will also talk about my techniques in capturing near perfect color and exposure in-camera through using live view and knowing how to use the histogram.
This $25 ticket will allow entrance to one Birding Photography Presentation at 1:00pm with Bob Davis, access to the Grange Audubon Center, use of Free Loaner Gear from Canon* (*With Valid ID) and access to print a Free photo from a Canon Printer. This ticket will not allow for access to the Birding Photo Walks. Tickets for the Birding Photo Walks cost $15 and are available to book here:


ABOUT BOB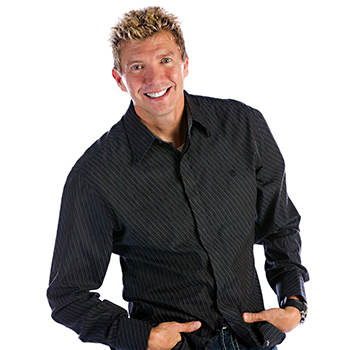 Bob Davis is no newcomer to the photographic industry. He's been a professional photographer for over 30 years. It was obvious to him at an early age that being a photographer was what he wanted to do with his life.
Bob's passion for photography began back in high school when he became the editor of his school newspaper. He then went on to Columbia College and was named College Photographer of the Year. With this came a full time job at the Daily Southtown newspaper in Chicago and then on to the Chicago Sun-Times newspaper for 14 years.
Bob's cameras have always been a passport for him, allowing him a front seat to history. While at the paper, he had covered countless amazing events, such as presidential elections, Michael Jordan's entire career with the Chicago Bulls, and many faith celebrations and rituals. Bob has traveled around the world photographing weddings and human-interest stories for non-profit organizations.
Bob has since moved on from the newspaper industry. Now, a partner with his wife Dawn Davis, Bob & Dawn Davis Photography & Design's client list reads like a "Who's Who" of entertainment's elite. They have had the honor of photographing Ashley's wedding, of ABC's TV show The Bachelorette, to J.P. in Pasadena, California, and many other "A" list weddings such as Eva Longoria and Tony Parker, Salma Hayek and François-Henri Pinault, La La Vazquez and Carmelo Anthony, Tracey Edmonds and Eddie Murphy, and many other fabulous events with Oprah Winfrey.
Bob's work has been featured in publications such as O, People, OK, Inside Weddings, Town & Country, Munaluchi, Grace Ormonde, The Knot, Ritz-Carlton, Professional Photographer, Rangefinder, and Popular Photography.