Description
Come explore the wildlife-rich shoreline of the San Francisco Bay aboard the Schooner Freda B!
On this refreshing morning sail, we'll board in Sausalito and cruise to the most promising areas for bird activity. If the conditions are right, we'll start by checking out some local hotspots in Richardson Bay, which is recognized as an Important Bird Area by the Audubon Society. In addition to a plethora of year-round bird species, Richardson Bay hosts a variety of migratory birds in the wintertime, including sandpipers, avocets, and godwits.
Then we'll sail through Raccoon Srait and pass by Angel Island, the largest island in San Francisco Bay and home to seals, pelicans, cormorants, and herons.

Depending on the conditions past Angel Island, we'll either sail further north or east. Further north we can skirt along Corte Madera Marsh, another important stop for migrating shorebirds and home to protected species such as the San Pablo Song Sparrow and California Clapper Rail. We could even head as far north as "The Brothers," a series of rocks that are also prime for spotting birds.

If the conditions aren't suitable to head north, we'll head east and reach Brooks Island, another Audubon Important Bird Area that supports exceptional concentrations of seaducks and migrating shorebirds during the wintertime.

We hope you'll come enjoy the Bay's natural beauty on this one-of-a-kind sail! Please contact us at 415-331-0444 or tickets@sfbayadventures.com to learn more about special pricing for children and birding groups.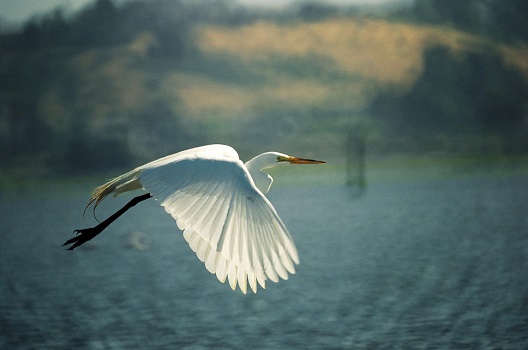 Schedule

Boarding: 8:15am
Departure: 8:30am
Return: 11:00am

Cash Bar Menu

Napa Valley Wine (by the glass): $12

California Craft Beer (by the bottle): $5

Organic Taylor Maid Coffee, Hot Chocolate, and Hot Tea: $5

Irish Coffee: $12

Premium sodas: $4

PLEASE NOTE: No outside beverages or credit cards are accepted.
What to Wear:

BRING YOUR OWN BINOCULARS!!! Dress in layers, sailing on the San Francisco Bay offers ever-changing views and exciting microclimates. Weather can change in a minute. Windbreaker, warm base layer, gloves, hat, scarf, sunglasses, and comfortable shoes are encouraged. PLEASE, NO HIGH HEELS.

Parking:

Please arrive early to find parking and the boat.

Parking is located in one of the MUNICIPAL LOTS located around the Sausalito Yacht Harbor. Parking costs between $1 and $3 per hour. Freda B sails on time. There are NO REFUNDS for guests who miss the boat. NO outside beverages or dogs are allowed on board. Walk to 100 Bay Street in Sausalito and you will be at the head of our pier. Freda B is located at the Sausalito Yacht Harbor, Slip 907, Sausalito, CA 94965

Weather:

Sailing on the San Francisco Bay is weather dependent. We sail in most weather, including cold, wind, fog, drizzle and light showers. On occasion, we will need to reschedule a sail due to extreme wind or rainy weather. If this is necessary, you will be notified within 24 hours of scheduled sail. If we cancel due to weather, you will be offered to reschedule. Our Captains monitor the most sophisticated weather channels and make every effort to bring you information in the timeliest manner. We apologize in advance if the weather complicates any special occasion plans.

Tickets:

A ticket is required for all passengers, including babes in arms. Children 14 and under must be accompanied and supervised at all times by an adult.

SF Bay Adventures does offer a group discount for regularly scheduled public sails for groups of 6 or more. Please contact the ticket desk at tickets@sfbayadventures.com for more information.

Large group? Schooner Freda B is available for private charters for up to 49 guests. Please contact fredab@sfbayadventures.com to book the entire boat!

Cancellation:

Due to the popularity of this sail, we do not offer guests an option to cancel or reschedule within 7 days. If you need to cancel please do so at least 1 week in advance or for extreme emergency situations within the week of sail, please contact the ticket desk with your reason at tickets@sfbayadventures.com.

Local Restaurants:

Before boarding, it's a great idea to dine at one of Sausalito's many delicious restaurants. Most of them are within walking distance of the boat:

http://schoonerfredab.com/contact/restaurants/

We look forward to welcoming you aboard!!!