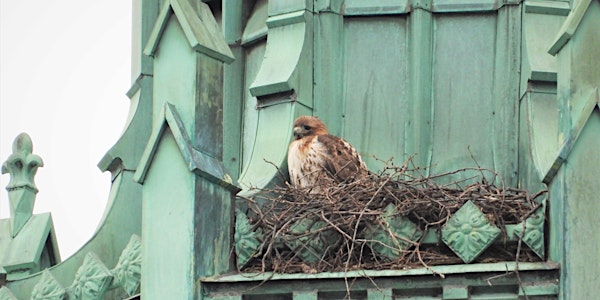 Birding in the University Circle Area of Cleveland
Two brooks that flow through University Circle and nearby parks have produced rich areas for birds. Learn about where to see them.
By info@kirtlandbirdclub.org
Date and time
Starts on Wednesday, April 5 · 4pm PDT
About this event
University Circle contains two riparian corridors, both rich places for birds. One corridor, the Doan Brook, has its source in Shaker Heights. Its watershed includes Cleveland Heights, as well as parts of South Euclid, University Heights, and East Cleveland. Doan Brook traverses the western edge of University Circle, then follows Martin Luther King Drive northward, and ultimately empties into Lake Erie at Cleveland Lakefront Nature Preserve. The other corridor follows Dugway Brook from University Heights through the eastern edge of University Circle and adjacent Cleveland neighborhoods to where it empties into Lake Erie in Bratenahl.
The Doan Brook watershed hosts a variety of year-round places to bird, including Doan Brook Park, Rockefeller Lagoons Park, and East Cleveland Township Cemetery. Our speakers will discuss some of the interesting adaptations birds have made that allow them to successfully raise their young in University Circle. Our speakers will also share a few of their favorite haunts within the adjacent Lake View Cemetery and the amazing Forest Hill Park, all in the Dugway Brook watershed. Lastly, they will share a bit of the history regarding these green spaces and habitats and highlight some of the organizations and people whose proactive stewardship has allowed them to endure.
Ken Vinciquerra, a life-long Clevelander and amateur naturalist, has explored the region's abundant rich forests and waterways for over fifty years. through mentorship and friendship with a few special individuals, he evolved from being a "birdwatcher" to being a "birder". Since 2015 Ken has reported his sightings on eBird. As a birder he conducts weekly bird surveys and spring/summer breeding bird surveys which allow him to add to important historical records about bird distribution and breeding success in our area. Ken is a Kent State Emeritus Professor in Computer Technology and volunteers with the Kirtland Bird Club.
Louise Acheson is a family doctor at University Hospitals and a Professor of Family Medicine and Community Health at CWRU. She remembers watching ducks, alcids, grebes, and eagles as a young woman in the Pacific Northwest, but refined her skills . over the past twenty years through birding with Ken. She identifies many birds by sound as well as sight and has learned about birds' habitats and behavior through very patient observation and a meticulous approach to citizen science.
Since meeting on the Pierson Creek Trail in Holden Arboretum more than twenty years ago, Ken and Louise have enjoyed exploring the region's extensive preserves and parklands together. Ken and Louise live in University Circle.
Kirtland Bird Club of Northeast Ohio has members throughout Northeast Ohio and beyond. The club has free monthly speaker meetings as well as field trips to areas in the Greater Cleveland area where some of the 250+ species of birds that visit or reside in the area can be seen. For more information go to www.kirtlandbirdclub.org or email info@kirtlandbirdclub.org.