Event Information
Location
Occidental College's FEAST Student Garden
1882 Campus Road
Los Angeles, CA 90041
Description
Come celebrate the 6th Annual Bird LA Day with the Moore Lab of Zoology!
Bird LA Day is a city-wide event where the community gathers to celebrate the birds and biodiversity of Southern California. Take a guided morning bird walk with us through Occidental College, join us for a coffee date afterwards to take a closer look at some of the bird specimens from our unique museum collection, and dive into a virtual reality demo. All ages welcome at this free, fun, and family-friendly event!
Campus Bird Walk: 8 - 10 AM
Mini Exhibit & Coffee Social: 10 AM - 12 PM
Coffee and light refreshments will be generously provided by our neighborhood coffee bar à bloc.
Parking & Meeting Info:
For the bird walk, meet us at Oxy's FEAST student garden located at 1882 Campus Rd. at 8 AM. Street parking is available, and we will have binoculars to share. Mini exhibit & coffee social to follow at Johnson Hall (McKinnon Center for Global Affairs).
Click here for a campus map (note: FEAST is located near #21, Johnson Hall #2).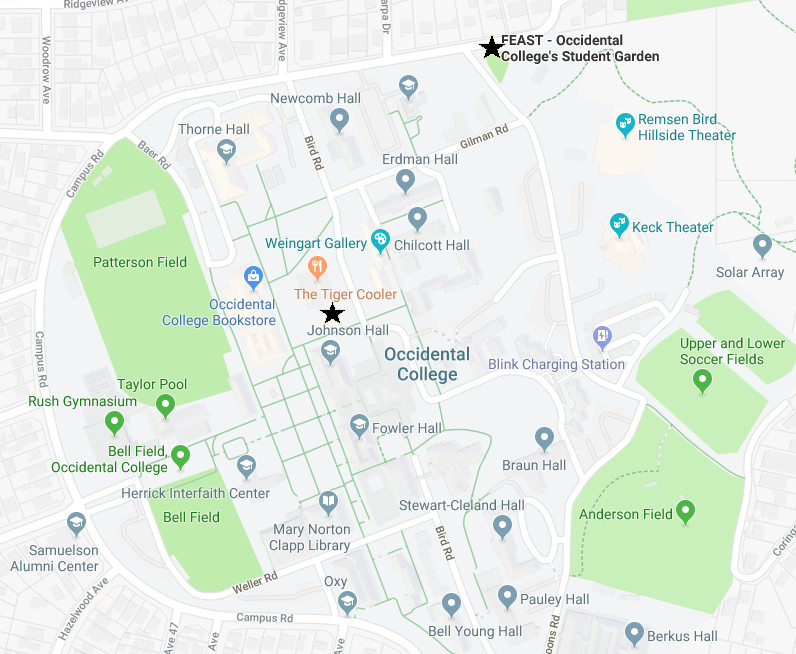 Message us at mlzbirds@gmail.com if you have any questions. In the meantime, find us on Instagram to get a sneak peek into Moore Lab happenings!
Date and Time
Location
Occidental College's FEAST Student Garden
1882 Campus Road
Los Angeles, CA 90041