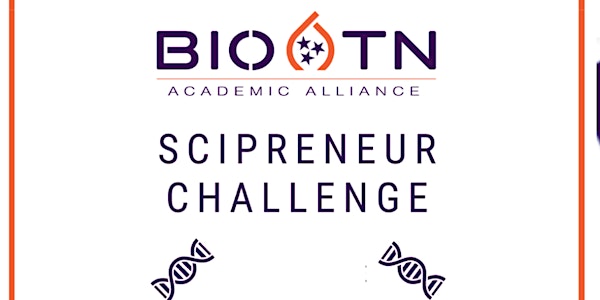 BioTN Academic Alliance Scipreneur Challenge
FINAL PITCH COMPETITION 2022
About this event
Watch teams present thier final commercialization plans.
Judged by Tennesse's life science community leaders and investors
Winners take home prizes!
The BioTN Scipreneur Challenge is an entrepreneurship-based competition organized by the BioTN Academic Alliance in collaboration with area universities.
The Challenge leads students in an 8-week training program that showcases STEM-related technologies generated at the area's premier research institutions. The students are provided with entrepreneurship training that leads to a mock pitch for investment in the technology. Participating teams, comprising of research scientists, business students, clinicians and mentors, present a business plan and compete to win prizes in the final pitch competition, judged by area business leaders and investors.