Description
Today's biolab is becoming tomorrow's design studio. Fashion designers have grown materials, garments and accessories from bacteria, yeast, fungi, human bone, synthetic spider silk, and more. In this two-part introduction to biotextiles, you'll learn how to grow fabrics from microbes and then use natural and bioengineered bacteria to dye them.
Our Biotextiles course is a perfect introduction to the latest breakthroughs in fashion and biology and a great way to learn how to start growing your own materials and garments. Participants will work hands-on in the lab to grow individual textile samples, then learn how to print and dye them with bioengineered and naturally colored bacteria.
In the first session, you'll learn to grow materials and living dyes using microbes. The workshop will be paired with an introduction to biotech in fashion. In the second session, you'll examine the results and then go over finishing techniques for safe handling of fabrics through sterilization.
Participants will walk away with new skills, knowledge, and ideas in addition to their bacterially printed textile samples.
Course will run in two sessions: August 10th from 6-9pm and August 13th from 11-2pm.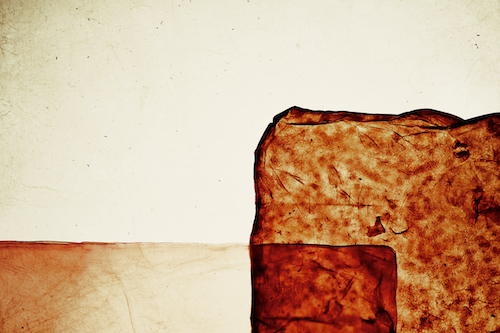 Instructors
Ali Schachtschneider
Ali Schachtschneider is an artist and designer in New York City working at the intersection of fashion and biology. As an artist at Genspace, she explores fashion as an extension of the body by growing biomaterials and garments. Her work has been exhibited at SXStyle, Columbia University, Plaguespace, and Parsons School for Design. She has received awards from the Royal Society of the Arts and has spoken at Eyebeam Art and Technology Center and Manufacture New York. She is a graduate of Parsons, the New School for Design in New York.
Julia Borden
Julia Borden is a molecular biologist at Modern Meadow in Brooklyn, NY, a company that biofabricates leather from cell cultures. At Modern Meadow, she designs and prototypes protein structures and cell lines that are used to produce leather. Julia has presented on biomaterials at the Fashion Institute of Technology and Parsons the New School for Design in New York, and has served as a consulting expert for FIT's Biodesign Challenge class. Julia worked at Ginkgo Bioworks on automated cell engineering platforms and at NASA as a member of the 2012 Stanford-Brown iGEM team. She is a graduate of Brown University.