Location
Genspace
140 32nd Street
Suite 108
Brooklyn, NY 11232
Refund policy
Refunds up to 7 days before event
Description
Class in three sessions: Saturday October 7th, 14th, and 21th from 2-6PM
Did you know that an entire human genome can be sequenced in less than three days? And that all the cheese that you eat is made with genetically engineered rennet? Biotechnology touches many aspects of our lives, and it is changing with blinding speed. This introductory course covers the basic techniques that facilitated the biotechnology revolution, and will show you where it is headed in the near future.
We will go over the basic concepts, then get right into the wet lab work. You'll isolate your own DNA and amplify a specific sequence using Polymerase Chain Reaction (PCR). We'll do some basic DNA analyses before sending the DNA to be sequenced. When the sequence data comes back, we use bioinformatics to interpret it and learn a bit about heritage. You'll learn the fundamental techniques for pursuing genetic engineering projects, including gel electrophoresis, and the use of restriction enzymes for editing DNA. We'll do the classic experiment where you will make E. coli bacteria glow by loading a new genetic program into it.
If you're new to the lab, this is a great first course.
Instructor: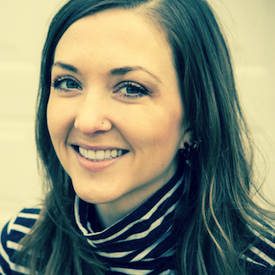 Julie Wolf spent her research career focused on medical mycology and infectious disease. Broadly interested in microbiology and scientific communication, she has taught at Long Island University as well as at Genspace. She has written for the Scientista Foundation and Scholastic's Science World magazine. Julie is also American Society for Microbiology's Communications Specialist.