Biosimilars in Clinical Medicine

Friday, May 13, 2016 at 8:00 AM

-

Saturday, May 14, 2016 at 5:00 PM (EEST)
Event Details
Biosimilars in Clinical Medicine: What Healthcare Providers Should Know
Friday and Saturday, May 13-14, 2016 
Marriott Conference Center
---
The Biosimilars in Clinical Medicine workshop is specifically designed for healthcare professionals of all disciplines and specialities with an acute interest in cancer and immune therapies. This workshop focuses on presenting and discussing the latest in Biosimilar therapy. This workshop is organized by the Global Academy for Health Sciences in collaboration with Oxford University. Attendees will be offered a unique opportunity to learn about the latest advances in the field of Biosimilars from basic sciences to bedside application. The objectives of the workshop are: 
Enhance understanding of characteristics for biological medicines

Understand purpose and associated process of acquiring government or administrative approval for biosimilars

Recognize procedures and precautions relevant to administration of biosimilar medication in an outpatient clinic setting
 * * *
Although it is not the Academy's policy to limit the number of registrants for a meeting, conference room facilities may necessitate closing of enrollment. Early registration is advised.
---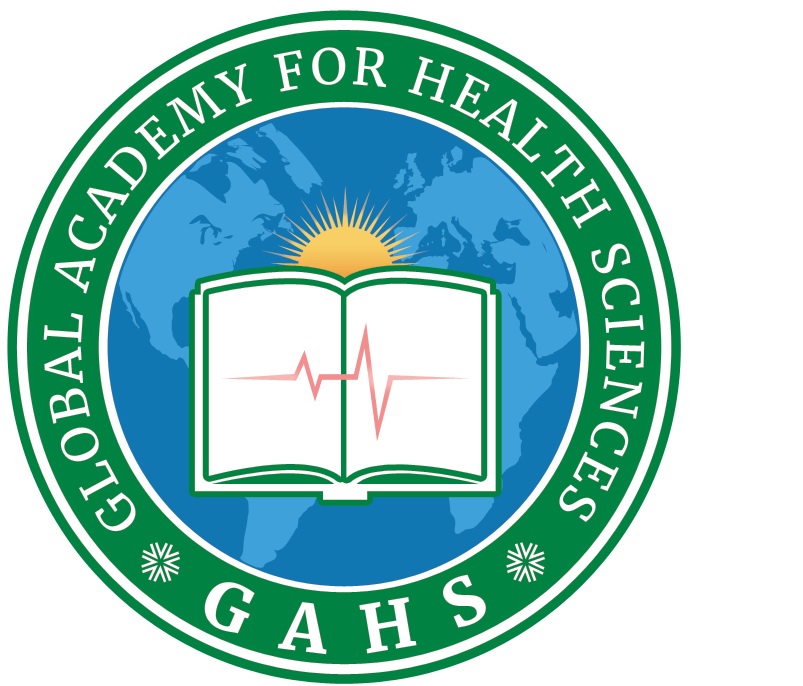 Located in Cincinnati, the Global Academy for Health Sciences (GAHS) was established in 2007 with the aim of providing educational services through a wide range of collaborators across the world. GAHSs goal is to provide and facilitate innovative training and educational opportunities for health care professionals to improve their ability and capacity at providing safer, more reliable, and efficient quality patient care. GAHS also conducts meaningful research projects through targeted clinical and academic programs.
The Academy has an established network of experts from leading academic institutions and cancer centers around the world. Through these collaborations, GAHS offers a wealth of accredited services from distinguished institutions in the US and Europe. 
---
DAY 1, MAY 13th
Time

Topic

Speaker

8:00 – 9:00

Registration (Coffee Served)

9:00 – 10:30

Session 1: 

Moderators: 

9:00 – 9:30

Introduction to Biotech Medicines: Biologics and Biosimilars, a Global Perspective

Håkan Mellstedt

9:30 – 10:20

Manufacturing Processes of Biologics and Small Chemical Molecules. The Preclinical Comparability Exercise of Biologic Biosimilars

Håkan Mellstedt

10:20 – 10:40

Coffee Break

10:40 – 12:10

Session 2: 

Moderators: 

10:40 – 11:20

Worldwide regulatory guidelines for approval of biosimilars: A comparison between EMA and FDA approval process. Naming and Pharmacovigilance

Håkan Mellstedt

11:20 – 11:40

Intended copy or "bio-generic" drugs

Paul Cornes

11:40 - 12:10

Immunogenicity of Biological Therapy

Paul Cornes

12:10 – 13:30

Lunch Break

13:30 – 15:30

Session 3: 

Moderators: 

13:00 – 14:15

Simple Biosimilars in the Clinic: Market Penetration

Paul Cornes

14:15 – 15:00

Complex Biosimilars (monoclonal antibodies) in Rheumatology and Hematology/Oncology

Håkan Mellstedt

15:00 – 15:20

Coffee Break

15:20 – 17:00

Session 4: 

Moderators: 

15:20 – 15:50

Extrapolation of Indications of Biosimilars

Håkan Mellstedt

15:50 – 16:50

Interchangeability, Substitution and Switch: Issues in the Transitions of Care

Håkan Mellstedt

16:50 – 17:00

Q&A Session/Panel Discussion (All Speakers)
DAY 2, MAY 14th
Time

Topic

Speaker

8:00 – 9:00

Registration (Coffee Served)

9:00 – 10:15

Session 1: 

Moderators: 

9:00 – 9:30

Practical Issues in the Introduction of Biosimilars in the Healthcare System

Paul Cornes

9:30 – 10:15

Manufacturing Processes of Biologics and Small Chemical Molecules. The Preclinical Comparability Exercise of Biologic Biosimilars

Karim Alzoubi

10:15 – 10:45

Coffee Break

10:45 – 12:00

Session 2: 

Moderators: 

10:45 – 11:30

Pharmacovigilance in Biological Therapy

Karim Alzoubi

11:30 – 12:00

Local Regulations and Approvals of Biosimilars

Wesal Haqaish

12:00 – 13:00

Lunch Break

13:00 – 14:45

Session 3: 

Moderators: 

13:00 – 13:45

Clinical Trial Designs in Biosimilar Studies

Karim Alzoubi

13:45 – 14:45

Biosimilars, a Global Health Economic Perspective

Paul Cornes

14:45 – 15:00

Coffee Break

15:00 – 16:00

Session 4: 

Moderators: 

15:00 – 15:30

Q&A Session/Panel Discussion (All Speakers)

15:30 – 15:45

Summary and Concluding Remarks

15:45 – 16:30

Class Evaluation/Certificate Distribution

16:30

Adjourn
---
Registration
The registration fee includes workshop tuition, comprehensive course syllabus, certificate of attendance, break refreshments, and other related handout materials, full course lunch and refreshment breaks (special meals are available upon request, including vegetarian, kosher, or gluten free. Please let us know if we can assist you with any special dietary needs.)
Registration questions? Call +1-513-898-0258 Monday through Friday 9AM to 6PM (EST) or email coordinator@globalacademyhs.com
* * *
When & Where

Amman

Amman, Amman
Jordan

Friday, May 13, 2016 at 8:00 AM

-

Saturday, May 14, 2016 at 5:00 PM (EEST)
Add to my calendar
Organizer
Global Academy for Health Sciences
Biosimilars in Clinical Medicine