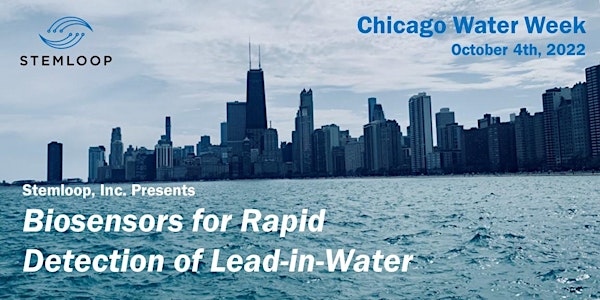 Biosensors for Detection of Lead-in-Water
Hosted by Stemloop
Refund Policy
Contact the organizer to request a refund.
Eventbrite's fee is nonrefundable.
About this event
Lead in drinking water is a pervasive problem in the United States and the City of Chicago. At any levels, lead has detrimental impacts to human health. While investments are being made for lead-service-line remediation, detection of LSL are often time-intensive, costly, and invasive for impacted homes. Enter Stemloop's Rapid Lead-in-Water Biosensors, a rapid, low-cost, onsite and accurate solution for detecting low ppb lead-in-water. We are excited to introduce our rapid sensors to the Chicago Water Week attendees!
Agenda:
CEO Khalid Alam, PhD, (khalid@stemloop.com) and Director of Operations Kate Hildebrand (kate@stemloop.com) will facilitate the session, along with our scientific team.
Kickoff - Putting our sensors to the test, we will perform a demonstration of our ppb sensors. Throughout the session, we'll keep a camera on our sensors so attendees can see our technology go to work to rapidly indicate the presence of low ppb lead-in-water.
Technology Overview - As a biotech company, we believe the proof is in the science. We are excited to share how our technical team developed our rapid lead-in-water biosensors and how we intend to tackle other water-borne contaminants in the future.
Impact Overview - Science is only as good as its application. We will provide a brief overview of our commercialization efforts, and how we intend to help with Lead in Copper Rule Revision compliance in cities and towns nationwide.
Wrap Up - We'll show off the results of our lead-in-water sensors and answer any audience questions.
NOTE: The link to join the virtual meeting will not be visible until 24 hours prior to the event. To join the event, click the link within the reminder email you receive on the day of the event. If you do not already have one, you will need to create an Eventbrite account (it takes less than a minute and be sure to use your Eventbrite account email address to register for this event).
For questions or issues related to this specific Chicago Water Week event, please email kate@stemloop.com.
Speaker Bios
Khalid Alam, PHD, founded Stemloop in 2019 after completing his Postdoc at Northwestern University. At Northwestern, Khalid realized we'd hardly scratched the surface on nature's sensing powers and partners with scientific cofounders Julius Lucks, PhD, and Mike Jewett, PhD, to create Stemloop's novel ROSALIND technology.
Kate Hildebrand joined Stemloop as Director of Strategic Operations in 2022 after completing her MBA at Northwestern University. She brings wide-ranging business experience to Stemloop which she combines with a passion for commercializing new technologies.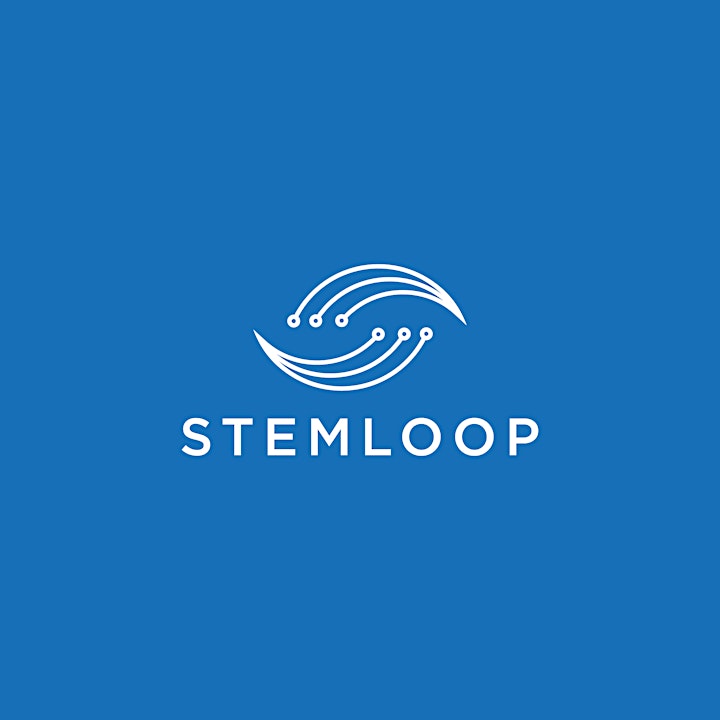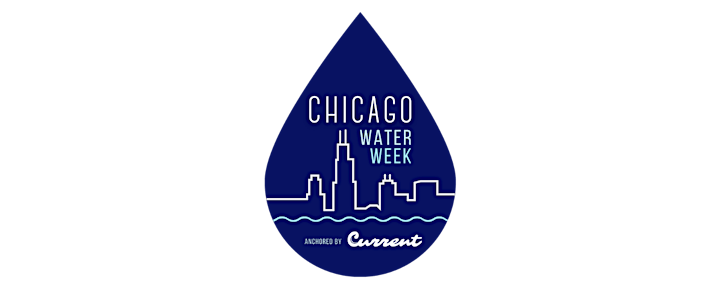 Chicago Water Week is a community-driven celebration that highlights the amazing work our partners are doing to solve water challenges, grow our region's blue economy, and drive innovation.
See the complete calendar and sign up for additional events at https://chicagowaterweek.eventbrite.com.