Description
Supported by USC Dornsife College of Letters, Arts, and Sciences, USC Department of Chemistry, USC Graduate Student Government and USC Neuroscience Graduate Program.
Are you a life science student, a postdoc or a scientist in academia looking for more opportunities to learn and branch into the biotech field? If this sounds like you, please join Biotech Connection Los Angeles (BCLA) and experience our Bioscience Talent Connection!
Our idea behind organizing this full-day event is to introduce biotech companies and professionals from the Greater Los Angeles area to life science students, postdocs and scientists looking for a career path outside of academia. The program will begin with a career panel discussion followed by a networking lunch and conclude with a showcase of local biotech companies.
---
Event Schedule
10:00 AM - 10:30 AM Registration
10:30 AM - 10:40 AM Opening Remarks
10:40 AM - 11:40 AM Career Panel Discussion
11:40 AM - 12:00 PM Dornsife Career Center Workshop
12:00 PM - 1:00 PM Networking Lunch (Light snacks & refreshments)
1:00 PM - 2:00 PM Career Fair and Company Spotlight
2:00 PM - 3:00 PM Career Fair
Our Gold Sponsors will be hosting special information sessions (Company Spotlights) during the first hour of the career fair. Attendees are highly encouraged to attend these sessions as this will be a great opportunity to get in depth information about the company and what candidates they are looking for.

Company Spotlight Schedule:
1:00 – 1:15 PM DxTerity
1:20 – 1:35 PM Cell Care Therapeutics
1:40 – 2:00 PM Corning
**Access to the room during career panel presentation and company spotlights is limited and on a first-come, first-served basis**
---
Career Panelist Biographies
Scientific Affairs
Sarah Madsen | AMGEN
Sarah joined Amgen in 2015 as Medical Communications Manager. She has supported the neuroscience and cardiovascular programs. Sarah received her PhD in Neuroscience from UCLA in 2013. Her doctoral thesis focused on MRI biomarkers of Alzheimer's disease and aging in clinical populations. Sarah was also a postdoctoral scholar at USC and a visiting scholar at UCLA. After her postdoc, Sarah was a project manager at USC for a large international consortium (ENIGMA) to analyze genetics and human brain imaging data. Sarah has published over 50 peer reviewed journal articles in neuroscience and has presented over 25 congress abstracts at scientific congresses. She also has extensive leadership experience in science education and outreach.
https://www.linkedin.com/in/sarahmadsen
Scientific Affairs
Rachel Raynes | AMGEN
Rachel Raynes received her B.S. in Biology from the University of North Florida in 2005, after which she worked for a compounding pharmacy before beginning graduate school. She earned her Ph.D. in Cell and Molecular Biology from the University of South Florida in 2013, where her research focused on transcriptional regulation of adaptive stress responses. Rachel completed her postdoctoral training at USC's Leonard Davis School of Gerontology before transitioning to a career in medical writing. In 2015, she accepted a position as a Medical and Scientific Writer at a medical communication agency, Insyght Interactive, which provides strategic consultancy for the pharmaceutical industry. In June 2016, Rachel accepted a position as a Medical Writing Manager at Amgen where she develops publications for the oncology therapeutic area. Rachel was recently featured in a Science AAAS vignette on Postdocs Leaving the Lab: http://www.sciencemag.org/careers/2016/11/postdocs-leaving-lab.
https://www.linkedin.com/in/rachelraynes
Product Development
Stuart Jaffe | THERMO FISHER SCIENTIFIC - ONE LAMBDA
Stuart Jaffe is a QA/QC senior manager responsible for overseeing both the QC Laboratory and QA Release Group that test and release all work in process and final product. He is also responsible for overseeing the entire stability program for the Transplant Diagnostics Division. He possesses twenty-five years of progressive experience in the Biotechnology, Pharmaceutical and Medical Device industries with proven ability to lead Quality Control and Quality Assurance organizations. Proven ability to implement continuous improvement and cost reduction initiatives. In depth knowledge of cGMP, ICH and ISO13485 regulated manufacturing environments
https://www.linkedin.com/in/stuart-jaffe-8357b38

Consulting
Stephen Glynn | ZS ASSOCIATES
Stephen Glynn is currently a business associate consultant at ZS associates, working on sales, marketing and strategic consulting projects primarily in the pharmaceutical industry. He received his PhD in Organic Chemistry at the University of Southern California.
http://linkedin.com/in/stephen-glynn-aa410253
Business Development
Kathryn Zavala | MEDTECH INNOVATOR
Kathryn Zavala is the Program Director for MedTech Innovator, a nonprofit global competition and accelerator for medical device, digital health, and diagnostics companies. She previously held a position as Senior Technology Fellow at the UCLA Office of Intellectual Property, where she assisted with the commercialization of university technologies. At Campbell Alliance, Kathryn developed commercial strategies for biopharma clients. She received her BS from UC Berkeley, where she majored in Molecular and Cell Biology and Rhetoric. She earned her PhD in Molecular, Cell, and Developmental Biology from UCLA.
https://www.linkedin.com/in/kathrynzavala


---
Companies
AMI

The Alfred E. Mann Institute for Biomedical Engineering (AMI-USC) was established at the University of Southern California in 1998. Its mission is to help bridge the gap between biomedical innovation and the creation of commercially successful medical products to improve and save lives. The University of Southern California was selected because it is one of a small number of premier research institutions on which the nation depends for a steady stream of new knowledge, art, and technology. USC has nearly $700 million in annual research expenditures and has the largest graduate program in science, engineering, and health of all private research universities.
Cell Care Therapeutics
Cell Care Therapeutics is developing cellular therapies for the treatment of inflammatory and degenerative diseases.
Corning
We are one of the world's leading innovators in materials science. For more than 160 years, we've applied our unparalleled expertise in specialty glass, ceramics, and optical physics to develop products that have created new industries and transformed lives. We succeed through sustained investment in R&D, a unique combination of material and process innovation, and close collaboration with customers to solve tough technology challenges.
DxTerity
DxTerity develops genomic tests and provides contract services and technologies to partner organizations including patient recruitment for clinical studies, high throughput genomic testing in our CLIA licensed/CAP accredited genomics laboratory, Compliant Quality System Regulation (QSR) Product Development and cGMP diagnostic kit manufacturing.
LABiomed
LA BioMed is a non-profit scientific research organization dedicated to saving lives not only in the greater Los Angeles metro area but throughout the world. The organization is located on the Harbor-UCLA Medical Center Campus and affiliated with the David Geffen School of Medicine at UCLA. Over the past six decades, LA BioMed's physician-researchers have been responsible for some of the most important breakthroughs in medicine today. It is often said that "someday they will find a way." When it comes to discovery science that drives medical breakthroughs, "they" are here at LA BioMed and "someday" is today.
Lab Launch
Lab Launch provides affordable, accessible lab space for all types of life science startups in the LA area
http://lablaunch.org/home.aspx
Nantworks
NantWorks, LLC develops an application for image recognition. The company uses semiconductor chips, switches and encryption technologies, augmented reality, novel object and voice recognition technologies, broadband telecommunications services, and ultra-low power remote monitoring technologies. NantWorks, LLC was incorporated in 2007 and is based in Culver City, California.
VWR
VWR (NASDAQ: VWR), headquartered in Radnor, Pennsylvania, is the leading, global, independent provider of product and service solutions to laboratory and production customers. With sales in excess of $4.3 billion in 2015, VWR enables science for customers in the pharmaceutical, biotechnology, industrial, education, government and healthcare industries
With more than 160 years of experience, VWR has cultivated a value proposition delivering product choice, operational excellence and differentiated services to improve our customers' productivity from research to production. VWR's differentiated services provide innovative, flexible and customized solutions from scientific research services to custom-manufactured chemical blends.
Xencor
Xencor is expanding the therapeutic boundaries of monoclonal antibody drugs. Powered by its XmAb antibody engineering platform, Xencor is developing a broad pipeline of drug candidates that are optimized to treat autoimmune disorders, cancer, asthma and allergic diseases. 10 programs are in clinical testing and many more are in preclinical development.
---
Gold Sponsors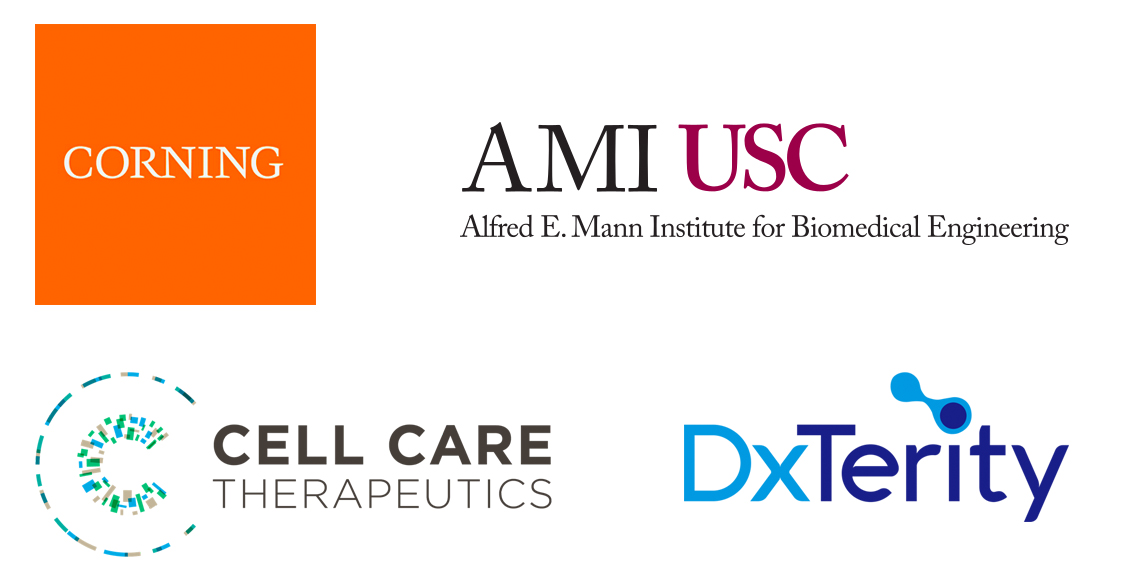 **By RSVPing to this event you agree to join BCLA's mailing list and receive updates on exciting future events.**