About this Event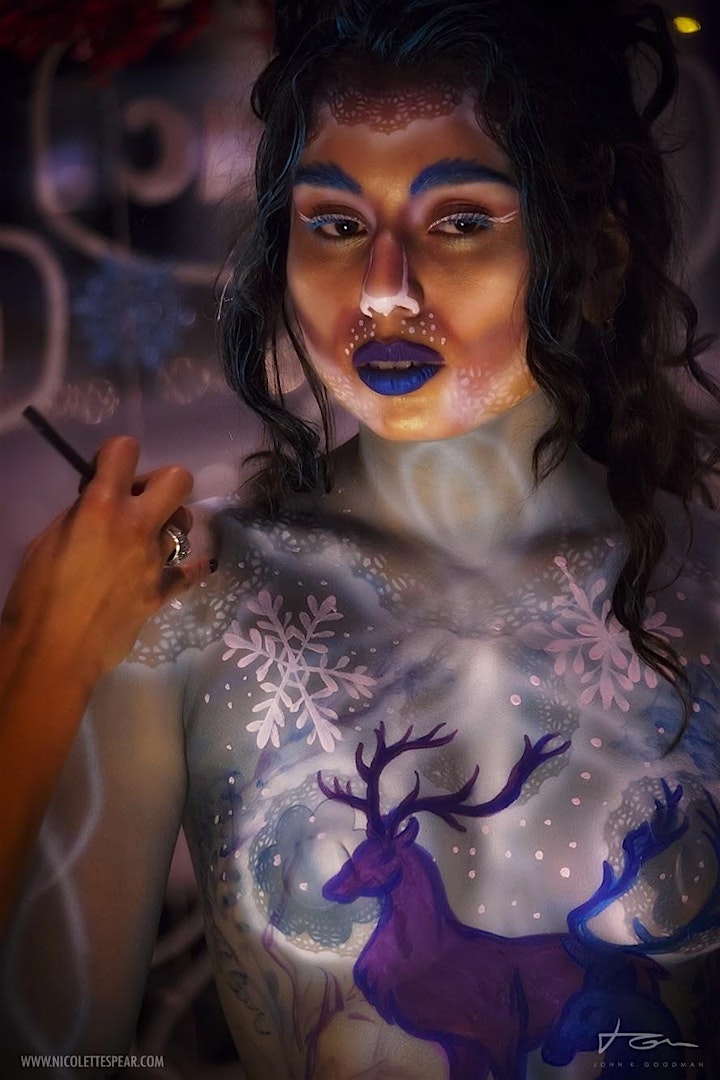 It's Holiday Season once again! BioRhythm will be hosting a body painting party at Art Bar on Dec 19th. Our theme is Winter Wonderland - we encourage all of our guests to please dress up :)
Your ticket gives you the opportunity to enhance your outfit by getting a face, limb, or body part of your choice painted by one of our talented artists!
Live body painting by Nicolette Spear, Sigmund Aberin, Joe McDonough, & Krisington
Ayur Ras Healing Foods will be there to serve delicious Indian food 😋 Vegan and non-vegetarian options available.
Soundscape for the beginning of the evening features live musicians playing an eclectic mix of electronic/world/jazz music with Ireesh Lal on trumpet/DJ, Neel Agrawal on tabla/percussion, and other guests plan to join too, including a set of original songs by Ajmal Subat.
DJ LiquorBox follows with a set of booty shaking dance music 🎶 🕺 💃 through the end of the night :)
Come get painted and dance with us!
Early Bird Tickets $20
Online Presale $25
General Admission $30