Event Information
Refund Policy
Contact the organizer to request a refund.
Eventbrite's fee is nonrefundable.
Biomimicry with Dorna Schroeter
About this Event
March 7 Part I
2:00pm-3:30pm
Cool Ideas from Nature to Solve Human Problems
Do you know the connection between a $100 bill and a beetle? If not, come learn about Biomimicry and how scientists, engineers, designers, and even the fashion industry are studying nature's best ideas and mimicking them to solve problems. Biomimicry will be part of many jobs that today's children will have when they are adults. All ages are invited to learn about exciting bio-inspired products currently available on the market and participate in a matching game – pairing products with the bio-organisms that inspired them! Then the design challenge question will be revealed!
March 14 Part II
2:00pm-4:00pm
Biomimicry Design Challenge
Review and examine the concepts of of bio-inspired, biomimicry, and earth friendly principles… then take on a group design challenge! Individual participants will be organized into teams - friends and families are encouraged to participate together. Each challenge team will work on their design together in a breakout room with helpful visits from the presenter and an Ashokan biologist. Following the team challenge period, all teams will come back together to present their designs to the whole group.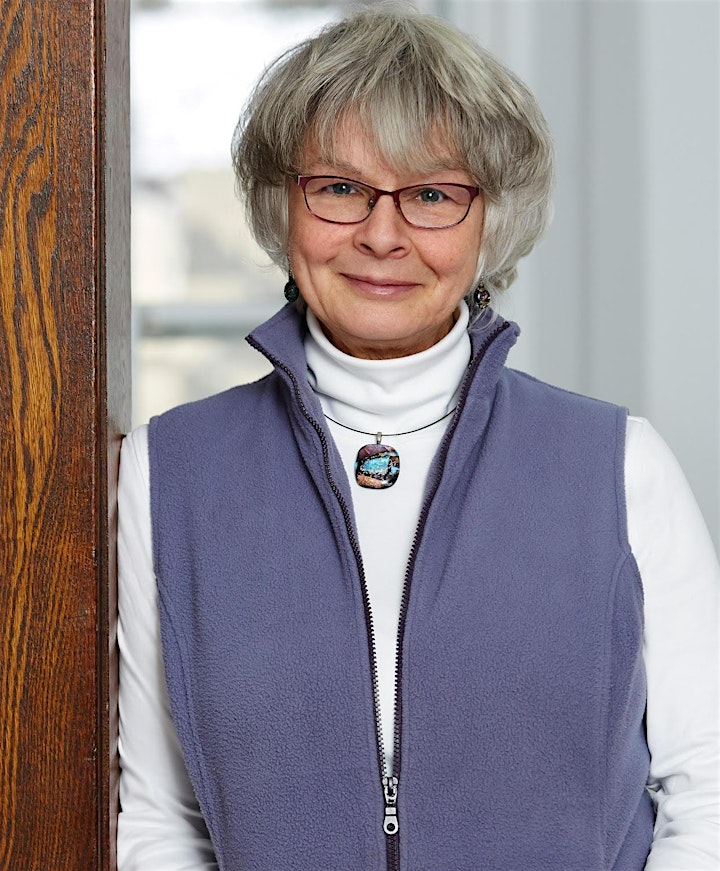 Dorna Schroeter is an environmental and sustainability educator with 40 years of experience. She coordinated the PNW BOCES Center for Environmental Education for 37 years until her retirement in 2018. She is a biomimicry educator and mentor, a member of The Biomimicry Institute's International Leadership Team, co-coached the 2019 middle school team that took first place in The Biomimicry Institute's Youth Design Challenge and is author of two children's books in the series, How An Idea From Nature Changed Our World.
Photo of Dorna Schroeter by Karen Pearson.
Hook and loop photo by Trazyanderson, CC BY-SA 4.0, via Wikimedia Commons; cropped.
Burr photo by Zephyrus, CC BY-SA 3.0, via Wikimedia Commons; cropped.
Date and Time
Location
Refund Policy
Contact the organizer to request a refund.
Eventbrite's fee is nonrefundable.