Biomedical Informatics Entrepreneurs Salon: Peter Lee, Microsoft Research
Description
This event has been rescheduled to November 28, 2018.
Hosted by Harvard Office of Technology Development and Harvard Medical School's Department of Biomedical Informatics.
A monthly conversation about medicine, biology, computers, entrepreneurship, and pizza. Open to all.

Stay in touch! To join the mailing list (to receive invitations to future events), sign up here.
Featured speaker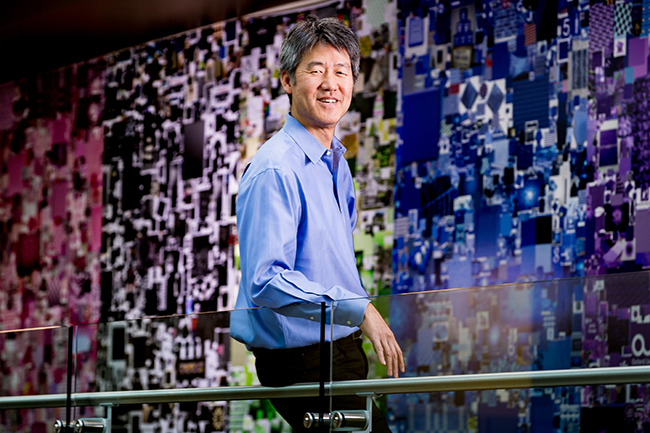 Peter Lee, PhD
Corporate Vice President, Microsoft Research
Dr. Peter Lee is Corporate Vice President, AI & Research, at Microsoft. He is responsible for incubating research projects that lead to new products and services. Past and current projects span a wide range of technology areas, including: deep neural networks for computer vision and the simultaneous language translation feature in Skype; new silicon and post-silicon computer architectures for Microsoft's cloud; experimental under-sea datacenters; augmented-reality experiences for HoloLens and VR devices; digital storage in DNA; social chatbots XiaoIce and Tay; and healthcare innovation.
Before Microsoft, Dr. Lee held executive positions in both government and academia. At the Defense Advanced Research Projects Agency (DARPA), he founded a technology office focused on R&D programs in computing and related areas in the social and physical sciences. He conceived and led the DARPA Network Challenge, an open competition that mobilized millions of people worldwide in a crowdsourced hunt for red weather balloons. He also co-created the Nexus 7 program that brought advanced machine learning and big-data analytics into the war in Afghanistan.
Dr. Lee also served as Head of Carnegie Mellon University's computer science department and briefly as the university's Vice Provost for Research. As a professor, he carried out research in computer security, software reliability, program analysis, and language design. He published over 90 research papers, several of which have been recognized with "test of time" awards, including the ACM SIGOPS 2006 Hall of Fame Award. He has advised 15 students to completed Ph.D.'s.
Peter Lee is a Fellow of the Association for Computing Machinery. He is a dedicated advocate for university research, and serves in a variety of national and international capacities. In 2016, he was appointed to the President's Commission on Enhancing National Cybersecurity. He is a member of the founding Board of the new Kaiser Permanente School of Medicine. As a member of the National Academies' Computer Science and Telecommunications Board, he chaired a study on the impact of federal research investments on economic growth. Dr. Lee has testified on the importance of research to the nation's economy, global competitiveness, and national security, before both the US House Science and Technology Committee and the US Senate Commerce Committee. As a thought leader in technological innovation, Peter Lee speaks at major universities and technology conferences, and is widely quoted by media such as the New York Times, MIT Technology Review, Wired, Fast Company, The Economist, ArsTechnica, CNN, Seattle Times, books, and dozens of other outlets.