Biomedical Engineering and Instrumentation Summit- BEIS 2020
About this Event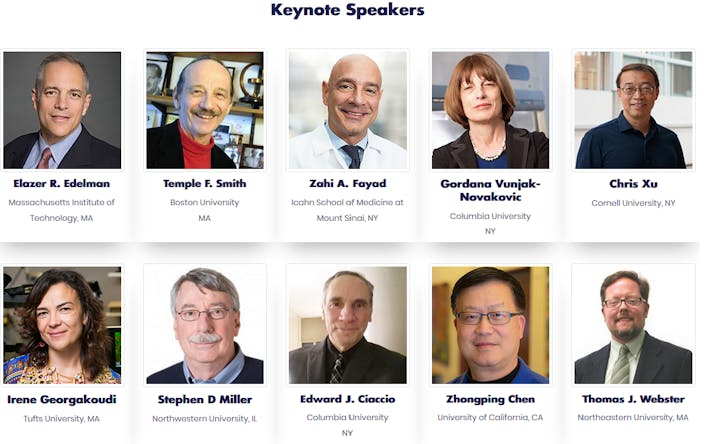 Keeping updated on the latest trends in Biomedical Engineering and related areas. United Scientific Group-A non-profit scientific organization hosting 2nd Biomedical Engineering and Instrumentation Summit during July 20-22, 2020 in Boston, MA, United States. The event is organizing with a view to promote awareness and enhance research aiming in developing solutions for the challenges encountered.
The program planned to provide three days of productive discussion on diagnostic Service, health monitoring devices, image processing, sensor technology and wearable health devices, radiography, biomaterials, novel drug delivery system, etc. These are the key topics which are going to be addressed at the conference. Big data networking, research, and application in biomedical health care also going to discuss in the conference.
Important Links:
Brochure: https://biomedical.unitedscientificgroup.org
Abstract Submission: https://biomedical.unitedscientificgroup.org/abstract_submission
Get your ticket: https://biomedical.unitedscientificgroup.org/registration_form
Ask us for Group registration at: secretary(at) biomedicalmeetings.com
Abstract submission opens for Oral, Poster, and Emerging researchers forum.
Delegate slots available.
Meet the Objective Business sector with individuals from and around the globe concentrated on finding out about Biomedical Engineering, this is the best chance to achieve the biggest collection of members from all over the world. This Biomedical Engineering conferences in Boston will lead you to get disperse data, meet with current, make a sprinkle with another product offering and get name acknowledgment at this occasion.
Don't wait for your turn, come forward and be a part of this exciting networking event with all Plenary, Keynotes, Delegates, and Investors at the city on a hill Boston, MA!
Conatct us at
Bijay Patro
Conference Secretary, BEIS-2020
for the Scientific Committee
Tel: 408-426-4833/34
email: secretary(at) biomedicalmeetings.com