Description
Biologically-inspired Computing: Theory and Applications
Speaker - Dr. Mohammad Hamdan, Director of Research, MACS
Abstract:
Biologically-inspired Computing (BIC) is a computer science area of research that falls under the area of Artificial Intelligence and is related to Machine Learning. It is also part of natural computing. In BIC, we study biological systems along with mathematics and computer science algorithms to develop new computational techniques that can be used for solving search and optimization problems. In this talk, I will go through:
1) Motivation for using BIC and when
2) Overview of classical techniques
3) Collective intelligence, emergence and social behavior
4) Different types of BIC algorithms such as swarm intelligence & artificial immune system
5) A simple example for using BIC techniques for data science problems such as clustering
6) Applications of swarm intelligence in renewable energy problems
7) Other techniques such as Intelligent water drops (IWD) , gravitational search algorithms (GSA) …etc
At Heriot-Watt University, a new MSc in Artificial Intelligence is expected to start in September 2018. BIC will be a core course in the new MSc and expected to link with another course in machine learning to equip our graduates with state of the art techniques for solving demanding problems in data science, security and renewable energy using various AI techniques.
About the Speaker: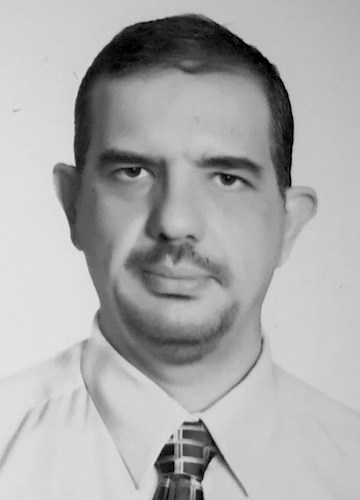 Dr. Mohammad Hamdan, Director of Research, MACS
Mohammad Hamdan is Director of Research in the School of Mathematical and Computer Sciences at Heriot-Watt University Dubai. He is a senior member in IEEE, a member of the IEEE Computational Intelligence Society and a member of BCS The Chartered Institute for IT. He published severalpapers in the area of BIC and has been teaching this topic at postgraduate University level. He also supervised few MSc theses in this area and many graduation projects. In addition, he is interested in hybridizing BIC techniques with other algorithms including parallelization techniques. Dr Hamdan got his MSc in Knowledge-based Systems and PhD in Computer Science from Heriot-Watt University.
Date and Time: Monday 27th November, 6.30pm to 8.30pm.

Venue: Gloria Hotel – Dubai Media City