BioHaven Presents: Alternative Funding Sources & Insights

Thursday, November 8, 2018 from 4:30 PM to 6:00 PM (EST)
Event Details
 Yale & BioCT Programing Partnership

Please join us and our diverse panel of advisors and investors for a discussion exploring the array of alternative funding sources available to bioscience start-ups; including federal funding and state programs, angel investors and angel groups, non-profit funding and foundation grants. Co-hosted by Shipman & Goodwin. 
Moderator: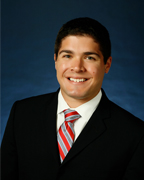 Matthew Monteith, Attorney, Shipman & Goodwin's Business and Finance Practice Group.
Matthew Monteith practices primarily in the areas of business and finance.  Matthew represents commercial banks, venture capital investors, private equity funds, tax credit financiers and other senior and junior lending institutions, as well as emerging growth companies and other corporate borrowers, in connection with a variety of commercial transactions including term and revolving credit facilities, mezzanine financings, acquisitions and dispositions, preferred equity investments, entity formation, and general corporate and contracting matters.

Constituent companies are in a broad range of industries including financial services, insurance, life sciences, media, software and telecommunications. He also represents public and private clients in an "outside general counsel" capacity. Roles include counseling on strategic initiatives (such as joint ventures, joint development projects and intellectual property licensing and collaboration), commercial contract matters (such as distribution and supply agreements, license agreements and employment agreements) and other general corporate matters (such as employment and severance matters, equity incentive plans, corporate governance, real estate matters and insurance matters).
Prior to joining Shipman & Goodwin, Matthew spent a year at Connecticut Innovations. 
Panelist confirmed to date: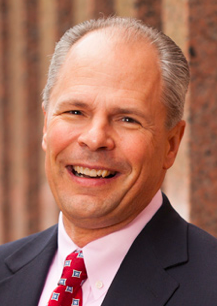 David Wurzer, Executive Vice President & Chief Investment Officer, Connecticut Innovations
Dave is responsible for managing the investment function at CI, which includes staffing, portfolio and risk management, outreach, budget planning and performance measurement. He also is responsible for oversight of the Connecticut Bioscience Innovation Fund (CBIF) and the Regenerative Medicine Research Fund (RMRF).

When he joined CI in 2009 as senior managing director of investments, Dave had extensive senior-level experience in operations and finance, including more than 10 years as executive vice president, treasurer and CFO of CuraGen Corporation, a former CI portfolio company. Dave guided the biotech company through its initial public offering and helped raise more than $700 million. Dave was also involved in negotiating strategic and business development alliances with several pharmaceutical and biotech companies, including Roche, Bayer and Amgen-Freemont (Abgenix). He helped to grow CuraGen and its technology development subsidiary into an operation with more than 500 employees and a market capitalization as high as $5.3 billion.

Dave began his professional career with Coopers & Lybrand in Hartford, Connecticut (now part of PricewaterhouseCoopers), where he held various accounting and managerial positions.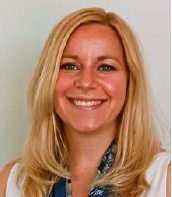 Liz Powell, Esq., MPH, Founder, G2G Consulting
Liz has over two decades of experience from working on health, Defense and economic development issues in Congress and as an attorney and lobbyist. She started G2G in 2007 and manages government relationships and operations in our Washington, D.C. She has secured government funding for organizations by working with numerous elected officials on both sides of the aisle.
Previously, Liz served as the Legislative Director for Congressman Jim Langevin (RI) and Congresswoman Juanita Millender-McDonald (CA) in Washington, D.C., campaign staff for Congressional and presidential campaigns, Public Affairs Manager and lobbyist for a national association called NAADAC, the President of a women's networking organization called WIN, and the Policy Analyst for the UK Parliament on the Health Committee. As a Capitol Hill Legislative Director, Liz managed all funding requests, prioritizing which ones were submitted to the Committee and performing all the necessary tasks to secure the funding. She also managed the House Armed Services Committee and Small Business Committee and ran the Congressional Women's Caucus and launched the Congressional Disabilities Caucus. She has crafted legislation and campaigns to move bills through the process to enactment; built coalitions; ran a PAC (political action committee); and organized media events with public officials.
Liz co-founded the Harvard School of Public Health D.C. Alumni Chapter, serves on the Phillips Academy Alumni Council, and Colgate President's Club. Liz recieved a Master of Public Health from Harvard University, Juris Doctorate from George Washington University, and Bachelor of Arts from Colgate University.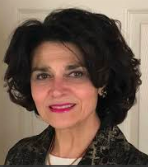 Mary Anne Rooke, Executive Director, Crossroads Venture Group; President & Managing Director, Angel Investor Forum
Mary Anne is the founder of Rooke & Associates, a boutique management consulting firm which specializes in helping early stage technology companies that are on the verge of high growth. Rooke & Associates also provides a wide range of management consulting services including interim management, strategic planning & executive coaching for businesses of all sizes.
She is the Executive Director of Crossroads Venture Group (CVG) a CT based organization. CVG facilitates monthly Investor, Entrepreneur & Resource Network events that connect potential high growth companies to the investment community and to critical resources needed to launch and scale their early stage startup ventures. Mary Anne also serves as the President and Managing Director of the Angel Investor Forum (AIF), a Connecticut based angel group. AIF is an investor group comprised of 45+ angel investors from CT, NY & MA.
As a Managing Partner of Mystic River Ventures, Mary Anne advises the University of Connecticut in the management of its newly created UConn Innovation Fund. Previously, she was the Executive Director of University of Connecticut's Technology Incubation Program (TIP).
She serves on the Operating Board for Yale Entrepreneurial Institute (YEI) and a mentor and advisor for tech startups at YEI, UConn, Fairfield University, Quinnipiac University, CTNext, ASTIA, The Refinery and Techstars. Mary Anne holds a B.S. in Accounting from Annhurst College and a M.B.A. from Golden Gate University's Executive MBA Program.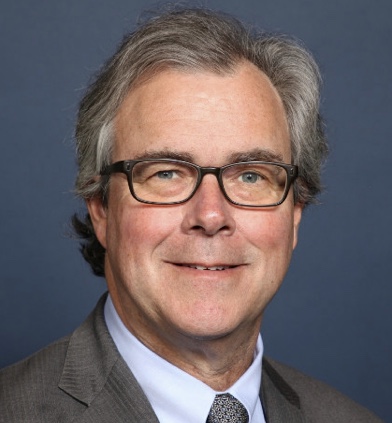 Steven Young, Past President & COO, Addario Lung Cancer Medical Institute
For the last ten years Steven served as the President & Chief Operating Officer of the Addario Lung Cancer Medical Institute, a patient-focused, non-profit research consortium directly linking more than 26 academic and community centers via shared infrastructures (biorepository, data systems) and centrally managed intramural translational projects in the United States, France, Italy, Spain and the United Kingdom. 
After transitioning from the clinical research information technology industry, Mr. Young played a central role in the development and early evolution of the Multiple Myeloma Research Consortium as its Executive Director from 2003 through 2008.  Earlier, he served as Director of the National Institutes of Health-funded General Clinical Research Center at Mount Sinai School of Medicine and the Pediatric Clinical Research Center at Cornell University College of Medicine, both in New York City.
Sponsors: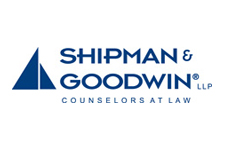 Have questions about BioHaven Presents: Alternative Funding Sources & Insights?
Contact BioCT
When & Where

The Anlyan Center
300 Cedar Street
New Haven, CT 06519


Thursday, November 8, 2018 from 4:30 PM to 6:00 PM (EST)
Add to my calendar
Organizer
BioCT is the bioscience industry voice for the state of Connecticut.  BioCT is dedicated to growing the vibrant bioscience ecosystem in Connecticut by supporting innovation, collaboration, networking, education, talent engagement and advocacy.  We bring together companies, institutions, entrepreneurs, investors, government, service providers, and other passionate, dedicated people, to create a thriving community to improve patients' lives and public health.