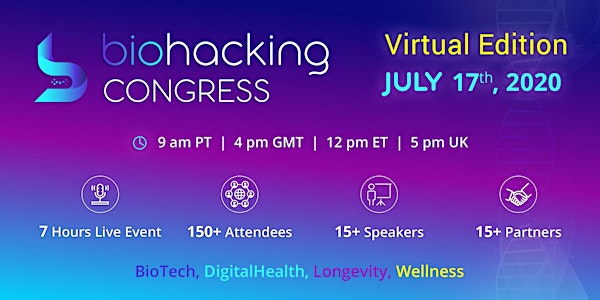 BiohackingCongress, Virtual Edition
You need to be here if you are interested in becoming the best version of yourself: Biohacking Congress, Virtual Edition, July 17th, 2020
About this event
🙌 We invite you to join Biohacking Congress, Virtual Edition!
Date and time: July 17th , 9 am - 4 pm PT; 12 pm - 7 pm ET; 4 pm - 11 pm GMT; 5 pm - 12 pm UK.
👉Event page biohackingcongress.com/Congress/Virtual/071720
Start your Biohacking Journey!
You could explore great products for your HealthOptimisation, Longevity and Wellness.
As well as gain exclusive knowledge from more than 15 great Speakers.
Become a part of our community!
Meet like-minded people, friends, potential partners, and clients.
Perhaps it will change your life!
Get a Ticket to your Healthy Future now!
The event will consist of:
Enlightening Panel Discussion and Lectures;
Virtual demo-rooms of selected ecological companies.
👉Event page biohackingcongress.com/Congress/Virtual/071720
You need to be here if you are interested in becoming the best version of yourself!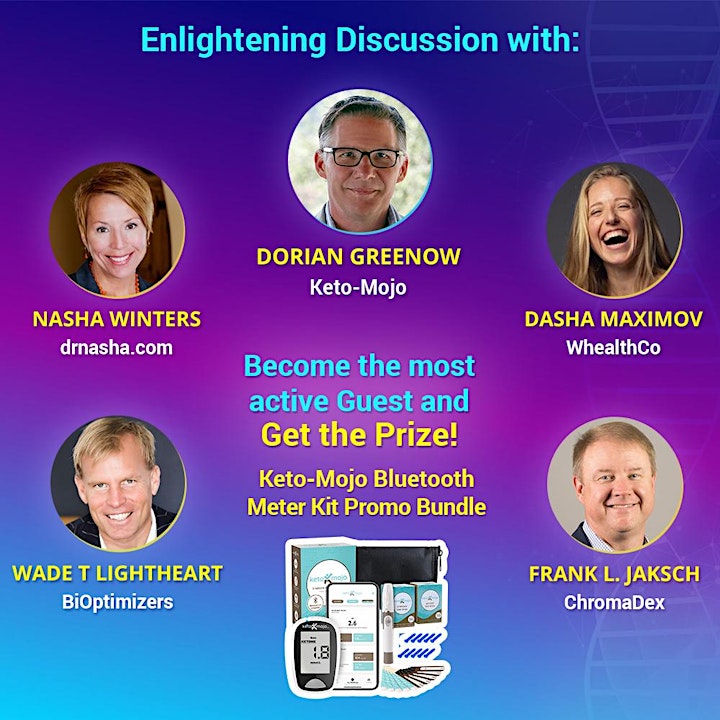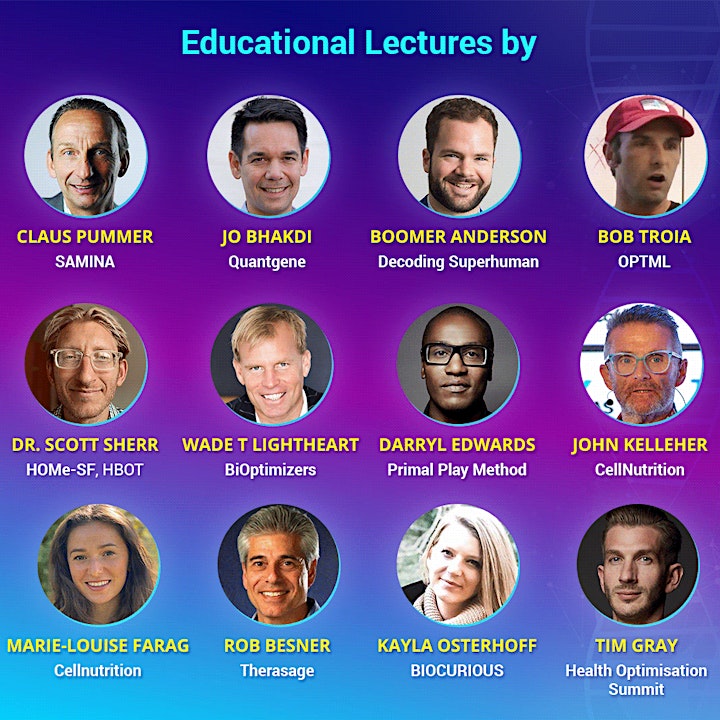 🙌BiohackingCongress is the platform dedicated to furthering the advancement of Biohacking, BioTech, Digital Health, HealthCare, Healthy Food, Wellness companies through International Investment, Partnership, and Expertise. One of our goals is to promote beneficial cooperation and partnership between Investors and Entrepreneurs.
Biohacking Congress is the community and place for meeting and exhibition; exchange opinions and gain exclusive skills between renowned scientists, nutritionists, dietitians, fitness explorers, life expectancy researchers, and authors of bestsellers on healthy food, sleep, and mind.
We want to help create a world in which millions more people are engaged with their health, and living Happy, Aware, Wholesome, and Long Lives.
Join us on our Mission!