Description

BIOFABRICATE is the annual summit for the emerging world of grown materials. The summit brings together a truly unique and unlikely global audience comprised of designers and scientists, artists and engineers, global brands and startups, investors and policy makers, trend-forecasters and media.
From algae and bacteria to mushrooms and yeast, join us to discover the latest disruptive research and companies growing the materials of the future. From architecture to apparel and personal care to performance, BIOFABRICATE is THE event to experience how biotechnology is facilitating a new material revolution.
Together we hope to foster dialogue that inspires innovation and powers investment to create a more sustainable future for all.
Join us!
- The Biofabricate Team
---
Tickets
Due to the size of our venue and the oversubscription of our summit, we have decided to move to a one ticket model. To alleviate this change, ticket prices will increase as we approach the summit date (see above).
UPDATE: Student tickets have been awarded; thank you for all of your submissions!
Student tickets are available in very limited quantity and will be awarded for free on a merit basis. Entries will not be accepted after September 15.
---
We're excited to partner again with Parley for the Oceans and be hosted again by New Lab!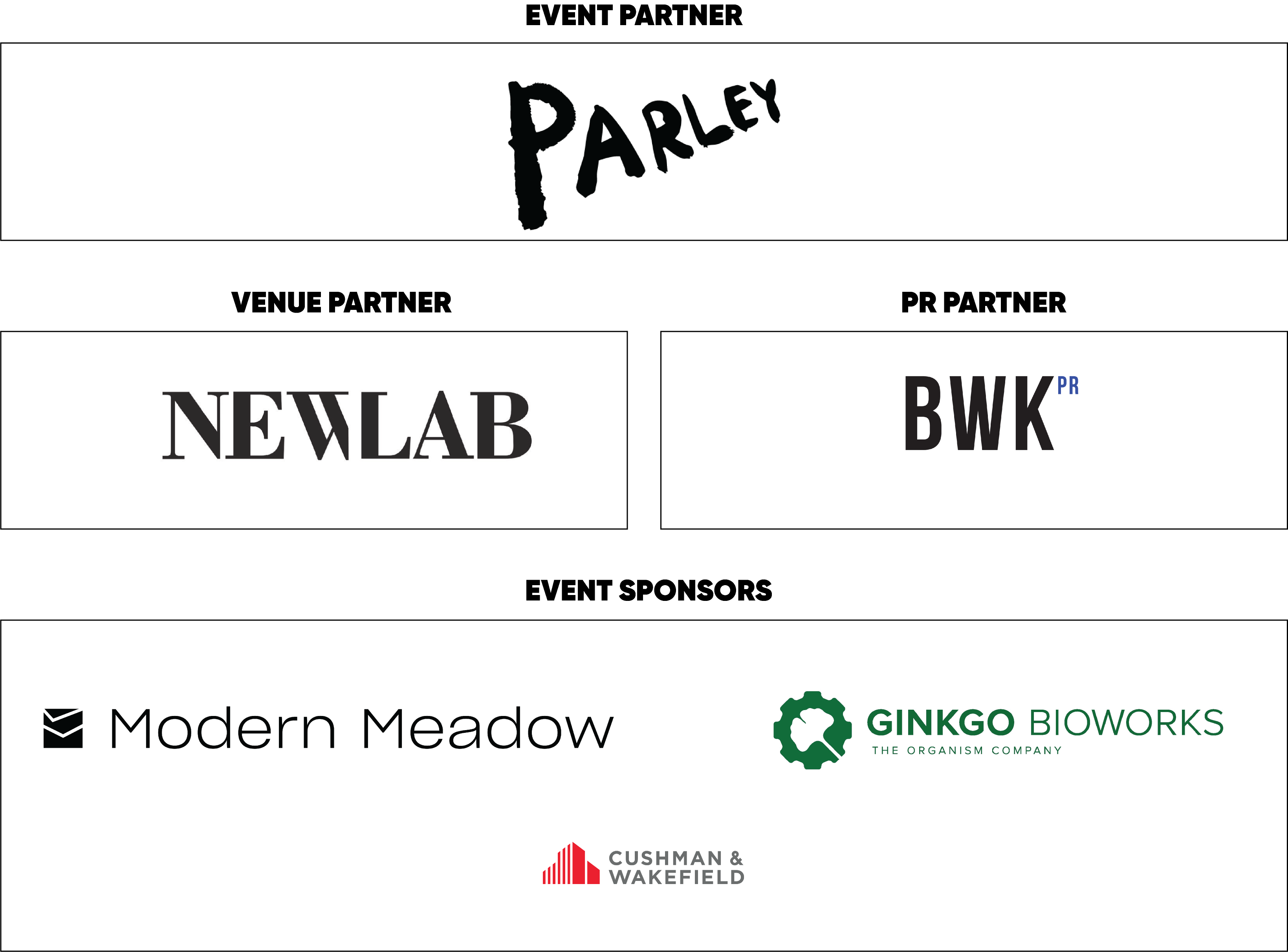 For any problems with payments please contact PayPal directly:
Paypal direct customer support (USA): +1 888 221 1161
Mon-Fri 6am - 12am CST
Sat-Sun 8am - 10pm CST
International: +1 402 935 2080
Mon-Fri 4am- 10pm PST
Sat-Sun 6am - 8pm PST