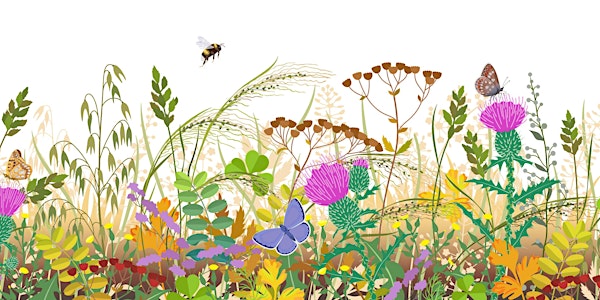 Biodiversity and Business
Join the ICRS Scotland Hub to discuss the relationship between, biodiversity and business, the lessons learned and the way forward.
About this event
Biodiversity and business
Biodiversity used to conjure images of Sir David Attenborough's documentaries and thoughts about the number of species on the endangered list.
Increasingly, the term is used in finance and business to draw attention to the impact of our activities on the natural world.
It is no longer good enough for adverse environmental effects to go under the radar or for environment-preserving actions to go unrewarded.
The Task Force on Nature-related Financial Disclosures (TNFD) was established in 2020 and formally launched in 2021. It creates a framework for organisations to report risks from biodiversity loss and ecosystem degradation. Its aim is by 2023 to deliver a framework to report on nature-related risks; shifting financial flows towards 'nature-positive outcomes' and reducing 'nature-negative outcomes'.
And later this year, the UN Biodiversity Conference (COP15) will convene governments from around the world to agree to a new set of goals for nature over the next decade. This may create additional opportunities or changes for businesses.
In this event, we will explore:
• What should your business be considering, and how should you prepare for any changes?
• Are there common approaches to help smooth the adaptation process or lessons learned from previous attempts?
• With such a broad topic, how can we begin to understand and measure it?
Speakers
Ann Meoni, Senior Sustainability Analyst, Natural Capital, Aberdeen
Sunil Shah, Founder, Aclaro Advisory
Ann Meoni is a senior analyst within the Investment Sustainability Group and leads on the development of our insights, views and approaches related to nature. This includes thematic and sector research, engaging with companies, sourcing and analyzing data and collaborating with peers and industry associations. Ann also supports the research for our impact investing strategies, which aim to allocate capital in line with the UN Sustainable Development Goals. Ann joined the firm's corporate Sustainability Team as Environmental Manager in 2013 and moved to the Sustainability team within our Investments vector in October 2021. Before this, she had a number of environmentally focused roles across a range of sectors, including food and drink, industrial symbiosis and waste management. Her academic qualifications include an MSc from the University of Edinburgh in Environmental Protection and Management and a BSc in Geology.
Sunil is the founder of Acclaro Advisory, which provides sustainability advice to organisations. He has 25 years of experience within the built environment, uniquely with experience throughout the lifecycle of developments, delivering sustainability solutions at the design, planning and operational stages, holding senior positions with Johnson Controls and Jacobs. For the past 20 years, Sunil has been involved in the delivery of sustainability within the operations of the built environment, including involvement across Government Taskforces, RICS and IWFM. During this time, he developed the SFMI to provide the knowledge, tools and skills for the sector to deliver.
Join the ICRS Scotland Hub on 30 September to hear more about this vital topic