Description
LARGER THAN LIFE SCIENCE | 5PM Session
BioInnovation Capital has set up shop at BioLabs North Carolina, and the fund has money to invest. Join Dan O'Korn of Hutchison PLLC in an interview with BIC and two great BioLabs startups, CurlBio and Element Genomics.
---
BIOS:
Eric Linsley, Managing Partner at BioInnovation Capital
Eric W. Linsley is Founder of BioLabs North Carolina and Managing General Partner of BioInnovation Capital. At Bioinnovation Capital, Eric oversees fund activities, runs the North Carolina lab, and focuses on opportunities in therapeutics, laboratory tools, diagnostics, and devices.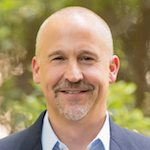 Dan O'Korn, Attorney at Hutchison PLLC
As a member of Hutchison's management committee, Dan's practice focuses on the business transactions important to pharmaceutical and biotech companies, including licensing and commercial transactions, FDA related regulatory matters, asset acquisitions and divestitures, supply agreements, product development agreements and strategic alliances.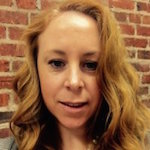 Sarah Compton, Director of Research and Development at CurlBio, LLC
Sarah Compton is a Research and development professional whose work work focuses on developing small molecule drugs for the interconnected set of disorders involving type-II diabetes, obesity, metabolic syndrome and associated complications.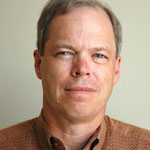 John Oxaal, CEO at Element Genomics
Mr. John T. Oxaal serves as the General Partner at Sevin Rosen Funds as well as the President, Chief Executive Officer, and Director at Element Genomics, Inc. He joined Sevin Rosen Funds in 1999 and focuses in areas of imaging, computing, photonics, RF communications, and semiconductors.
Richard E. T. Smith, PhD – Chief Operating Officer, StrideBio, Inc.
Dr. Richard Smith is presently the Chief Operating Officer of StrideBio, Inc, a gene therapy startup based in Durham, North Carolina. Previously, he ran operations at Bamboo Therapeutics, LLC, a Chapel Hill-based gene therapy startup, prior to its acquisition by Pfizer in 2016.