Bioblitz in Browns Canyon - Tues. 5/31, 12 PM to 5 PM, and Wed. 6/1, 8 AM to 5 PM, Thurs. 6/2, 8 AM to 5 PM and/or Fri. 6/3, 8 AM to 5 PM

Tuesday, May 31, 2016 at 12:00 PM

-

Friday, June 3, 2016 at 5:00 PM (MDT)
Event Details
Put your native plant knowledge to use and participate in a Biological inventory (Bioblitz) of the newly-designated Brown's Canyon National Monument. After an afternoon class the day before the Bioblitz (May 31), you will be paired with professionals from the CO Natural Heritage Program, the USFS, the Denver Botanic garden and others.
The afternoon training will be mostly outdoors.  We will be learning to identify some of the species we will be seeing on the bioblitz as well as learning more about the details of helping with the bioblitz.  We will be generating a plant list as we go.  So please bring a notebook or clipboard and pencil with you.
The Bioblitz is June 1-3. You may participate in one or all three days (the latter being preferred). Camping is available on site, or Salida and Buena Vista are not far away if you want to stay in a hotel. More logistical details will come closer to the event.
What is a BioBlitz? An intense period of biological surveying in an attempt to record all the living species within a designated area.  Why conduct a BioBlitz? The BioBlitz provides land and wildlife managers a better understanding of species found in a given area. In addition, rare species may be found.
Special habitats for protection/management can also be identified, helping in the development of a monument management plan.  Background on Browns Canyon: Geologically, this area is at the extreme northeast edge of the Rio Grande Rift Valley, which gives the area its distinctive cliffs and canyons. Because of the arid conditions created by shallow soils and the rain shadow of the Sawatch Range, the monument contains large areas of pinyon-juniper woodlands, mixed conifer stands (including blue spruce, Douglas-fir, ponderosa pine, and limber pine), and quaking aspen. We also expect to document a plethora of cliff nesting raptors, bats, Rocky Mountain bighorn sheep, and many other interesting species in this unique and rugged environment. 
Instructor:  Irene Shonle is the Extension Director for Gilpin County and is the Vice President of the Colorado Native Plant Society. She maintains a native plant demonstration garden at the Gilpin Extension Office and uses them extensively in her own garden.  Steve Olson is the Forest Botanist/Ecologist for the Pike San Isabel Forest Service and Comanche National Grasslands.
Prerequisite:  All participants are required to have completed at least one NPM three-session course.  Contact lvernon@jeffco.us for questions.
Native Plant Master:  This class is not recommended for those new to botany. It does not count toward certification as a Native Plant Master. Learn more at www.nativeplantmaster.org.  
Lifezone:  Montane
Required Textbook/Materials: 1) Colorado Flora - Eastern Slope, Fourth edition, Weber and Wittmann; or Flora of Colorado, Jennifer Ackerfield; and 2) hand lens (approximately 10x.) Sources: www.conps.org/Bookstore, any on-line or local area bookstore, scientific outlet or the publisher (800-621-2736).
When/Where to meet:  Meet first time at the U.S. Forest Service Office - Salida Ranger District just southeast of Salida on Highway 50 at noon on Tuesday, May 31.  
What to bring:  Textbook, pencil, hand lens, daypack, water, rain gear, sun and wind protection, personal items during trail times.  Please come prepared for moderately strenuous walking on hot, cold, windy, rainy or snowy days. As this is a three day special class, camping is available on-site.  Please bring your own camping equipment.  However, hotels are available in Buena Vista or Salida.
Carpooling:  Carpooling is strongly encouraged. Contact npmassistant@jeffco.us if you would like to carpool and your contact information will be shared with others interested in carpooling.  Any liability arising from such arrangements are the participants' sole responsibility.
When & Where

Browns Canyon National Monument (meeting at the Salida Rangers District Office)
U.S. Forest Service - Salida Ranger District
5575 Cleora Road (Southeast side of town off Highway 50)
Salida, CO 81201


Tuesday, May 31, 2016 at 12:00 PM

-

Friday, June 3, 2016 at 5:00 PM (MDT)
Add to my calendar
Organizer
CSU Extension Native Plant Master Program – Metro-to-Mountain Group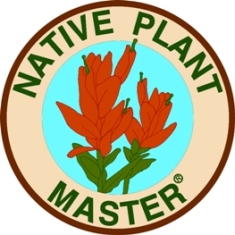 The mission of the Native Plant Master Program is to educate the public about native plants in order to foster stewardship, sustainable landscaping and management of weeds that threaten native ecosystems. See www.conativeplantmaster.org.
Colorado State University Extension provides information and education and encourages the application of research-based knowledge in response to local, state and national issues affecting individuals, youth, families, agricultural enterprises and communities of Colorado. Extension programs are available to all without discrimination. Colorado State University Extension, U.S. Department of Agriculture and Colorado counties cooperating. If you have a disability for which you seek accommodation, please notify npmassistant@jeffco.us at least 30 days before the event.
Bioblitz in Browns Canyon - Tues. 5/31, 12 PM to 5 PM, and Wed. 6/1, 8 AM to 5 PM, Thurs. 6/2, 8 AM to 5 PM and/or Fri. 6/3, 8 AM to 5 PM