Description
Beaute Sante Plus and Bio Seaweed Gel invite you to join our second open house!
On May 7 and 8th, 2017 come visit us for a day of Bio Seaweed Gel education, exclusive discounts, giveaways and lunch. Location: Beaute Sante Plus
Early bird tickets are available for sale for $50.
Each ticket will include:
1) Bio Seaweed Gel Mini Starter Kit (value $80 each)
2) 1 Hour Training Session with Bio Seaweed Gel participation certificate for: overlay, sculpture extension and proper removal
3) Access to exclusive discounts and giveaways
4) Free lunch and refreshments
IMPORTANT NOTICE: You can only show up during your time slot. If you come early or late we might not be able to accommodate for training session, so be sure you're on time please!!!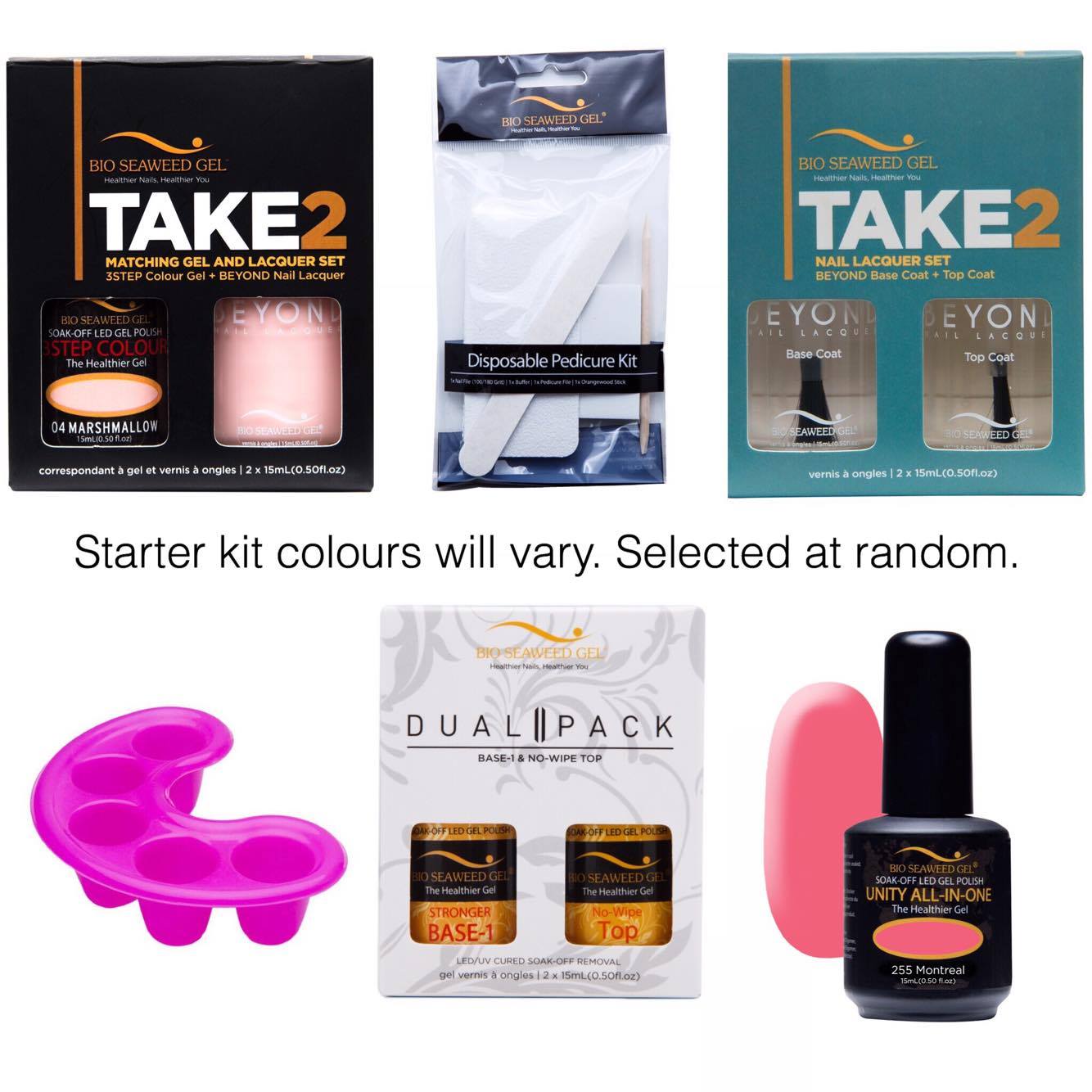 Purchase your tickets now! Please note there is limited quantity available.
No rain checks, no refunds.
Tickets will be available at the door ONLY if there are open spots for $75 (no guarantee)
We hope to see you there!

Please contact us if you have any questions: info@bioseaweedgel.com or call toll-free 1-877-428-8816
---
BEAUTE SANTE PLUS ET BIO SEAWEED GEL vous invites à notre deuxième PORTES OUVERTES.
Venez nous rencontré, dimanche, le 7 mai et lundi, le 8 mai, chez Beauté Santé Plus, pour une journée de formation et de plaisir. Vous pouvez acheter vos billets, via Eventbrite.
Chaque billet de 50$ comprend:
-Un Kit de départ Bio Seaweed gel (valeur 80$)
-1 heure de formation (application de vernis Gel, application de Gel UV, extensions Gel UV, fondre le produit)
-1 certification de participation
-Buffet froid sera servi
Notez, il faut acheter vos billets le plus vite possible, car les places sont limitées.
*Aucune échange, ni remboursement
Les billets seront disponible à la porte, pour 75$, mais il n'y aura aucune garantie que votre place va être réservé.
Au plaisir de vous recevoir.
Questions? beautesanteplus@yahoo.com Tel: 450-419-4004