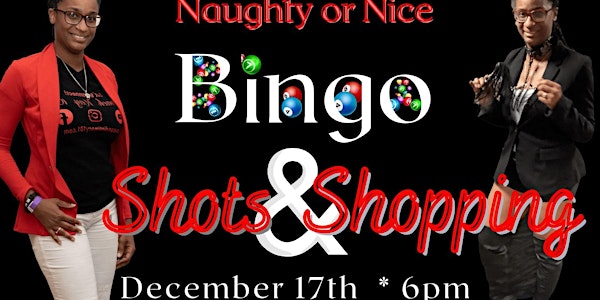 Bingo Shots and Shopping!
Enjoy a fun filled night of bingo, food, drinks, friends and shopping!! This is NOT your grandma's bingo
When and where
Location
Provided to paid attendees Provided to paid attendees Richmond, VA 23235
About this event
Get some last minute shopping in while enjoying a few rounds of BINGO! This bingo is a little different because you not only win some great prizes like TVs, BK packs, giftcards, you also get to shop vendors, dance and just enjoy each other's company. Everybody leaves with a new friend or two and a couple new moves. This time I've even added a fun twist.....SHOTS!! Yes guys, every game you lose you'll be taking a shot. Not a drinker? No worries, there's juice shot options too! 
 You can come just to shop and choose to jump in on a game at anytime. In time for the holidays, shop unique local businesses. If you've never enjoyed a Coach Kay event, you're definitely in for a treat and if you have them you already know what's going down. We laugh, we learn and we never leave empty handed. This is not your grandma and grandpa's bingo but they sure are invited!!