Description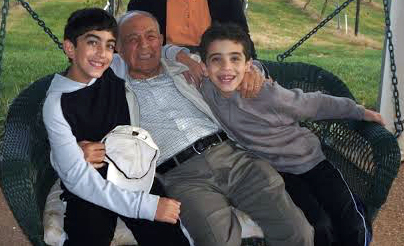 Hi, I'm Andy. I'm 12 years old and live in Arlington, Virginia. That's me on the right. My grandfather was greatly helped by Capital Caring in the last stages of his life. My family got a lot of support too. I organized Bingo Night to give back and help others, thank those who helped us, and to spread the word.
The Bingo Night will help raise money and awareness for Capital Caring, a non-profit hospice and palliative care organization whose mission is to improve care for those facing life-limiting illness through direct support of patients and their families in the Washington, D.C. area.
Registration is FREE and there will be prizes for the winners! You can also buy your bingo cards in advance or make a donation here if you can't attend. Any amount is appreciated!
Refreshments will be available for sale at the event as well as additional bingo cards. All ages are welcome. For more information about the event or Capital Caring, please contact: specialevents@capitalcaring.org or call (703) 531-2386.
I hope to see you there!

Thanks to our generous donors for contributing items for the event:

Barnes & Noble
Mexicali Blues
Taco Bell
Northside Social
Casal's Salon
Talbots
Trader Joes
Safeway