Description
Since 1995 the Bindlestiff Family Cirkus has traveled the world, bringing its unique hybrid of vaudeville, circus, burlesque, and sideshow to theaters, clubs, colleges, and festivals, adding a contemporary twist to the grand traditions of American Circus. Bindlestiff Family Cirkus co-founders Stephanie Monseu and Keith Nelson have produced over a dozen off-Broadway shows, custom performances for special audiences, family productions, and sophisticated adult shows. Their personal dedication to the variety arts, circus, vaudeville, sideshow, and burlesque has made the Bindlestiff Family Cirkus famous among audiences and within the variety performance community.
This performance is free for all to attend. Please BYOC- Bring Your Own Chair. Children age 12 & under must be accompanied by an adult. Register for tickets AND attend the event to be entered into a drawing for a pair of tickets to a future performance! Event registration does not guarantee admittance, seating will be filled on a first-come, first-serve basis.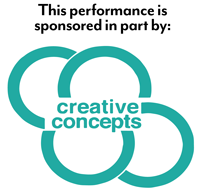 What's the refund policy?

The Freeman Stage at Bayside is an outdoor venue and inclement weather may result in the cancellation of events. All ticket sales are final, nontransferable and nonrefundable, even in cases of inclement weather, unless the area is officially closed due to public safety reasons. Umbrellas of any size are prohibited. For the most updated information, visit our website (freemanstage.org), Facebook page (facebook.com/freemanstage), Twitter feed (twitter.com/freemanstage) or call The Freeman Stage Box Office (302-436-3015). Events are subject to change without notice.
Beware of third party ticket vendors.
Only those tickets purchased directly through freemanstage.org (through our ticket vendor Eventbrite) or the Eventbrite App will be supported and/or honored for performances held at The Freeman Stage at Bayside. Individual reselling of tickets is also prohibited.
House & Ticket Policies: https://freemanstage.org/visit/venue-policies
Need help? We're here for you!
Call The Freeman Stage Box Office at 302-436-3015 or email info@freemanfoundation.org
Seating Map illustration for this performance