About this Event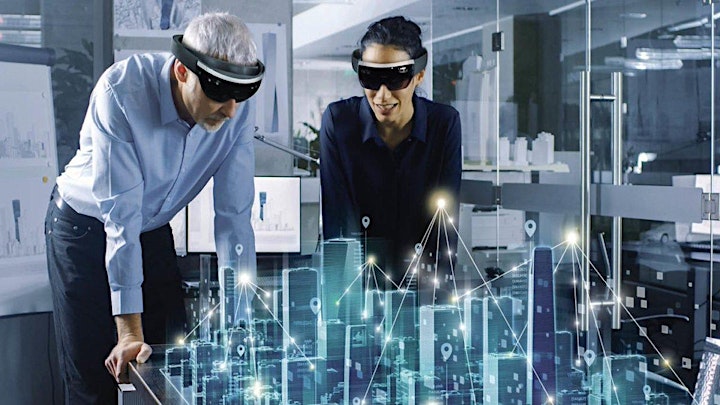 Building Information Modeling (BIM) is a smart 3D model-based process that connects design and construction teams via a common language – a digital representation of the built environment.
See for yourself how BIM has changed the way we build! Experience Virtual and Augmented Reality, Generative Design, 3D documentation, and cloud-based collaboration tools in interactive demonstrations. Find out first-hand why the construction industry is positioned to be the next major tech incubator.
Network with architecture, construction, and 3D visualization industry professionals at this open house event while you enjoy Brunch style refreshments in a futuristic atmosphere. This electrifying event is a part of Philly Tech Week presented by Comcast.
Reserve an Eventbrite ticket for easy check-in on the day of the event. At Two Liberty Place, enter through the North Lobby and proceed to the front desk with your ID to sign in. Look for the Streamline Hard Hat for more information!
Meet our Host!

Industrious helps companies of all sizes find their office home so that they can do their best work. Our team is rewriting the book on productivity by creating a new and energetic workplace experience. For more information or to schedule a tour of one of our three Philadelphia spaces contact ewolfinger@industriousoffice.com
Meet the Industry Experts!

Homebuying just got Real! Streamline invites you to be a direct part of your home's pre-construction design and development via our Virtual Reality Home Designer. Our interactive, immersive VR technology lets you visualize, design and view your new home before its construction — so you can make those necessary tweaks and see your dream come to life. #TheStreamlineExperience

Microdesk is a global BIM technology consulting firm dedicated to assisting design, construction and operations teams improve workflows and integrate technologies including Building Information Modeling (BIM), Virtual Design and Construction (VD&C) and Enterprise Asset Management (EAM) to keep pace with the demands of Urbanization and the need for Sustainability.

PluralVR integrates emerging technologies into the design process by providing virtual reality, visualization, and specialty augmented reality applications to leading design offices, developers, and contractors looking to explore design in a fully immersive environment. Chris McAdams is Assistant Professor of Instruction at Tyler School of Art and Architecture.

RevitGods is the BIM support arm for some of the most reputable companies within the Architecture, Engineering, and Construction industry. We help them design buildings in 3D using industry-specific BIM coordination and Revit content development services.
@revitgods