Learn how BIM Modeling will revolutionize the design of bridges in California from an industry expert.
About this event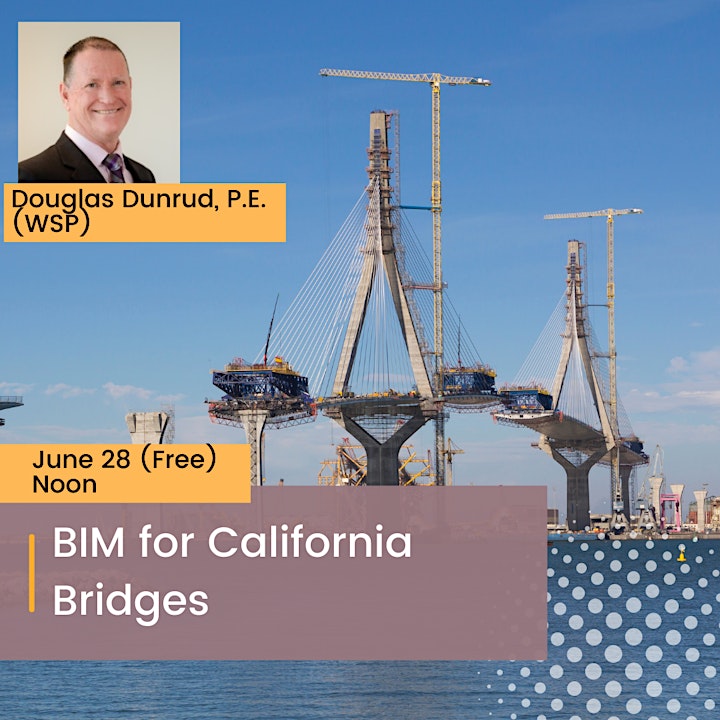 Join us to learn how Building Information Modeling (BIM) will change how we design and create contract documents for bridges in California.
The BIM process has been used extensively in vertical building construction but is in the beginning stages for horizontal construction. Caltrans has expressed interest in implementing this workflow in the future, which will take our 2D plan sets and replace them with 3D models. Learn with us how this future may work and what tools are available. The shift in drafting will be as significant as moving from pen and paper to CAD drafting.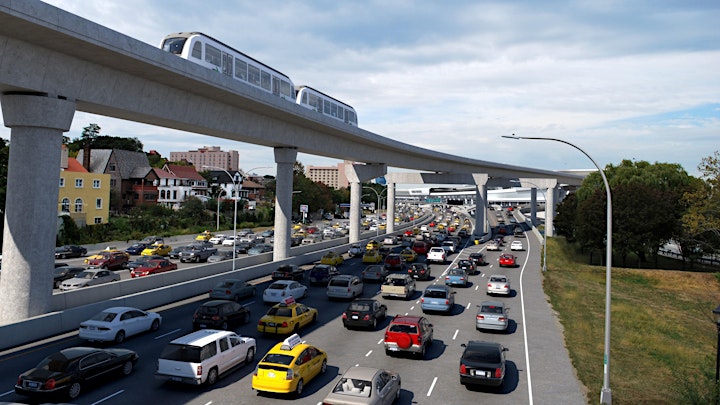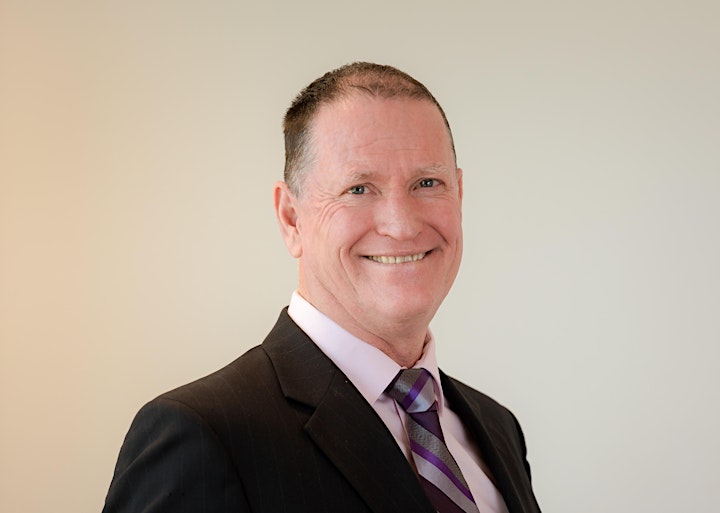 Douglas Dunrud, P.E. Senior Supervising Engineer-BIM/VDC Subject Matter Expert, WSP-USA.
Between Caltrans and WSP, Doug has 34 years of experience as a bridge engineer in the highway transportation sector.
The last 12 years, he has been a pioneer in the development of Building Information Modeling (BIM) for bridges and structures and Virtual Design and Construction (VDC) which promises to improve quality, accelerate project schedules and increase value to clients on transportation infrastructure projects.
Doug is a member of the ACEC/Caltrans DES Structures Liaison Committee helping to shape the future of Caltrans adoption of BIM technology.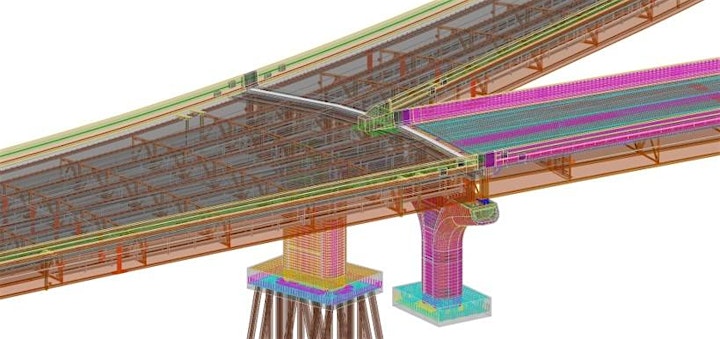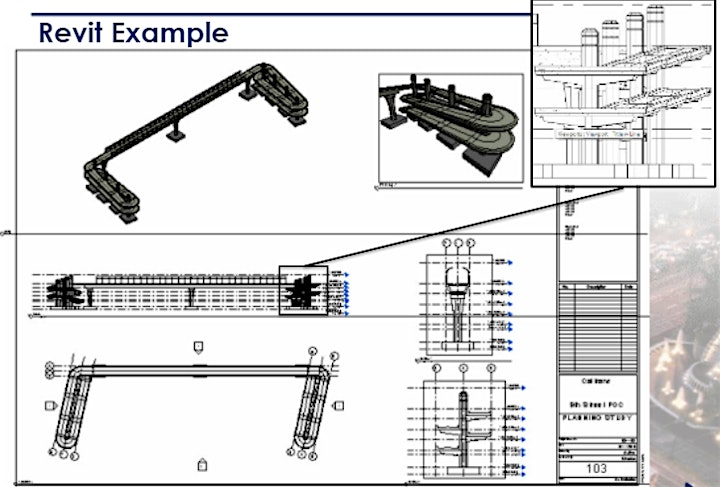 Advantages of 3D Modeling:
1. Geometrics are imported from the Roadway Design Software.
2. Models are Parametric.
3. The plan-production model can be tied to the analytical model.
4. The model can be visualized in the context of the site.
5. The CPM can be combined with the 3D model to produce a 4D schedule.
6. The model can be used for asset management (ie digital twin).