Description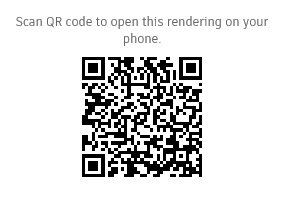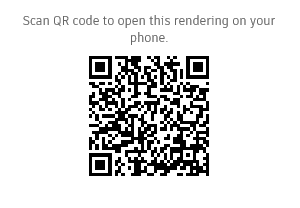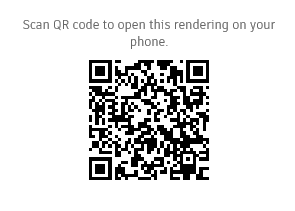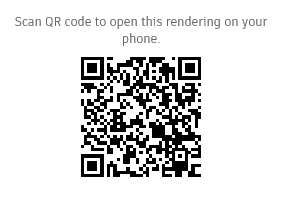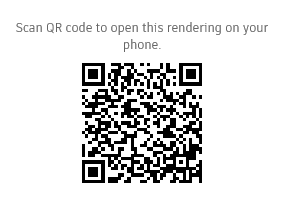 SCAN THE QR CODE WITH YOUR PHONE TO VIEW SAMPLE OF DESIGNS THAT WILL BE IMPLEMENTED DURING THE 3 DAY SEMINAR
THIS WILL ALSO BE VIEWED USING THE VR
YOU DONT WANT TO MISS THIS!!
Early Bird Tickets on sale Now!!
Learn to Create 3D animation b the end of the tutorial
Also Use VR - virtual reality to visualise your design
AIM
The aim of this course is to prepare participants to manage construction projects through the use of advanced planning and control techniques and to develop knowledge and skills in the use of BIM systems to support the successful delivery of construction projects. Participants will: • Gain a theoretical and practical understanding of BIM • Enhance their knowledge on the selection and comparison of alternative BIM systems • Apply advanced information modelling techniques using BIM systems • Explore BIM systems for various construction applications • Explore cloud/mobile BIM for sharing construction project information • Develop an understanding of collaborative supply chain working practices required to gain competitive advantage in the use of BIM
2. Teaching Faculty with allotment of Lectures and Tutorials Teaching Hours
(7x3=21 hrs)
Morning Hours - 9:00 A.M. - 12:00 P.M.
Afternoon Hours - 2:00 P.M. - 6:00 P.M.
3. Course Details
3.1. Tentative Duration: Date TBA (3-days) – 21 hours
3.2. Tentative Lecture Schedule Module A: BIM for Design (Day 1) Lecture
1: Introduction to BIM Introduction to BIM process and integrated project delivery, nD modelling, BIM software systems and guide to choosing different BIM software systems Lecture
2: Use of BIM software 1 - Preliminaries Familiarisation with modelling environment and tools, modelling approaches to producing plans, 3D models, views and sections of buildings, creating an initial sample of 3D BIM model using a BIM authoring software Lecture
3: Use of BIM software 2 - Modelling of buildings Modelling of building including basic and vital elements, production of plans, views and 3D models, annotations and preparations of sheets for printing and publishing Module B: BIM for Design (Day 2) Lecture
4: Use of BIM software 3 – Advanced concepts Reviews and model customisations – elements and materials, creation of internal components, external elements – massing and site modelling Lecture
5: Use of BIM software 4 – More advanced concepts Elements visibility, visualisation and walkthroughs, model/information exchange and merging of models Lecture
6: Interoperability applications in BIM Export formats and applications, exchange of information through IFC, COBie, BIM 360 Glue Module C: nD modelling applications (Day 3) Lecture 6: Introduction to nD modelling Introduction to aspects of nD modelling – scheduling and quantity take-offs using BIM-enabled systems and export to spreadsheets Registered number 9371467 | Registered in England and Wales. Registered number 1249933 | Registered in The Federal Republic of Nigeria Lecture
7: 4D and 5D BIM Production of a 4D programme in 4D BIM software, Quantity take-offs, cost estimation, producing cost estimates in a 5D BIM software Lecture
8: Using BIM for embodied energy and carbon analysis Extending scheduling and quantity take-offs to aspects of embodied energy and carbon analysis Lecture
9: BIM applications for collaboration Overview of clash detection tools, use Navisworks to detect/resolve clashes in a BIM model, project collaboration using cloud/mobile BIM systems and common data environments
NB: Main software to be used: Revit, Navisworks and A360 cloud BIM
4. Who can attend?
• Executives, corporates and industry professionals,
Architects,
Engineers and researchers from manufacturing,
Service and Government organizations including R&D laboratories.
• Student students at all levels (BTech/B.Arch/M.Arch/MSc/MTech/PhD) or
Faculty from reputed academic institutions and technical institutions.
4.1. Registration Fees
Participant Details All days* Participants from Industry
#453 000 Faculty Members/Technical Staff from Academic Institutions
#227 000 Student Participants
#114 000 *Payment is for all the 3 days.
You cannot pay for less than 3 days The above fee includes all instructional materials, computer use for tutorials, free internet facility. Fee does not include accommodation and food. On request basis, participants may be provided with accommodation on payment basis. Industry sponsoring more than 5 memebers will get up to 10% off on the additional numbers added on
CONTACT

Mr. Samson on +234 816 562 4115
Mr. Seyi on +234 813 538 5899
EMAIL
enquiries@creatrixempire.com
INSTAGRAM
@creatrixempire