Event Information
Location
The Ardmore Music Hall
23 East Lancaster Ave
Ardmore, PA 19003
About this Event
Billy Cobham (of Mahavishnu Orchestra) Crosswinds Project ft. Randy Brecker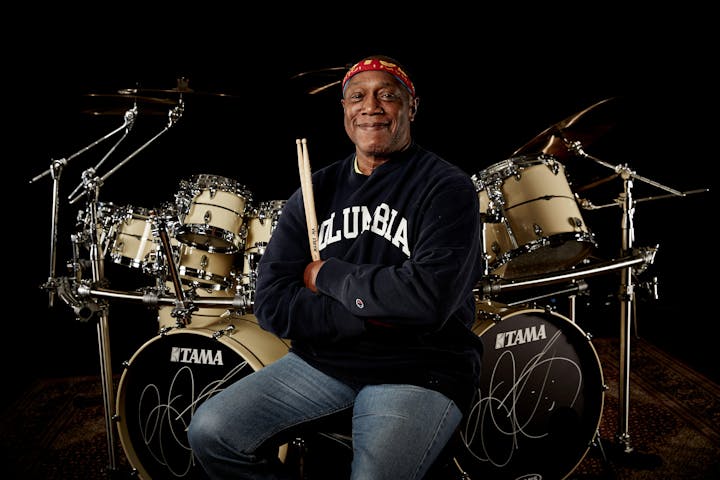 BILLY COBHAM (OF MAHAVISHNU ORCHESTRA)
Ever since his breakthrough in the early 1970s-as a founding member of the Mahavishnu Orchestra, and as a drummer/leader whose recordings (such as Spectrum) and powerful, complex style of play exerted a strong influence on the course of jazz and jazz-fusion-Billy Cobham has remained a tireless musical explorer.
Panamanian by birth, a New Yorker by upbringing, and a resident of Switzerland since the late 70s, Cobham has pursued an ever-broadening, ever-deepening engagement with the world not only as a master drummer and percussionist but as a composer, producer, educator, and clinician who gives service through music even as he constantly expands his personal creative expression.
In 1969 Cobham co-founded the fusion group Dreams, which also featured Randy Brecker, Michael Brecker, John Abercrombie, Don Grolnick, Barry Rodgers, and Will Lee. The following year he was invited to join Miles Davis's group and contributed to four pivotal recordings by the trumpeter, including Bitches Brew (where he collaborated with guitarist John McLaughlin) and Tribute to Jack Johnson.
Mahavishnu Orchestra was formed by McLaughlin in 1971 with Cobham, Jan Hammer, Jerry Goodman, and Rick Laird. They released three acclaimed albums (beginning with Inner Mounting Flame) before the band was dissolved and Cobham chose to launch his solo career with Spectrum, one of the definitive albums of the jazz-rock era.
During the 1970s and '80s, he recorded steadily as a leader for Atlantic, CBS, Elektra, and GRP, collaborating with artists ranging from George Duke, John Scofield, and Tony Williams to Jack Bruce and the Grateful Dead, both on stage and in the studio.
BILLY COBHAM ́S 75TH BIRTHDAY CELEBRATION TOUR
Billy Cobham came to prominence in the late 1960s and early 1970s with trumpeter Miles Davis and then with the Mahavishnu orchestra. According to Allmusic's reviewer, Cobham is "generally acclaimed as fusion's greatest drummer". He was inducted into the modern drummer hall of fame in 1987 and the classic drummer hall of fame in 2013.
Cobham's influence stretched far beyond jazz: prog contemporaries Bill Bruford of king crimson listened closely to what he was up to, younger drummers like Danny Carey of tool learned from him, and even prince played a version of Cobham's "stratus" in concert. There's maybe no bigger fan than Phil Collins, who has named Mahavishnu's inner mounting flame as a key influence on his early style. "Billy Cobham played some of the finest drumming I've ever heard on that record," he said.
2019 marks Billy Cobham ́s 75th birthday. "It's been an adventure, these seventy four years that I have been blessed to experience so much in my life" Billy says. To celebrate his long continuous career as well as his birthday, he put together different projects and regions he will focus on in 2019.
The US will feature the Crosswinds Project featuring Randy Brecker.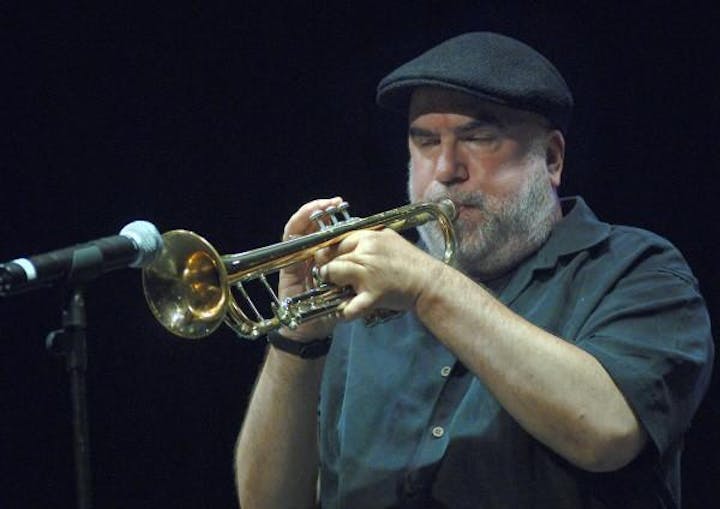 RANDY BRECKER:
American jazz trumpeter born on November 27th, 1945, in Cheltenham, Pennsylvania. He was married to Eliane Elias, with whom he has a daughter, named Amanda Elias Brecker. His brother, the late Michael Brecker, was a jazz saxophonist. In 2010, he married saxophonist Ada Rovatti.
Performers
Date and Time
Location
The Ardmore Music Hall
23 East Lancaster Ave
Ardmore, PA 19003