Description
These Business & Mastermind seminars are worthy of your time! People think that seminars are only good only for meeting other struggling people... WRONG! The things that are discussed at our meetings transition your thoughts into Action! Actionable items that can help take your business and your life to the next level!
There is nothing common about our meetings... In fact, you will be meeting and learning from seasoned professionals in Trading, Sales, Business Structure and much more...
The Many Benefits of Joining a Mastermind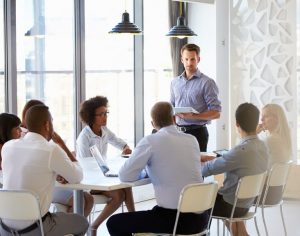 A mastermind group allows you to tap into the common wisdom of a group of entrepreneurs. You get exposed to different perspectives, and draw on diverse skills and experiences. This is different from coaching where you work with only one coach or mentor.
Here's how you benefit:
Brainstorming—When you're not sure what to do, when you're looking for answers, you share it with the group. The group's collective abilities, insights, and outside the box thinking often produces results greater than you can achieve on your own.
Looking for a new product idea? Your peers can offer suggestions. Need help pricing your services? The team can offer you advice. They can help shorten the learning curve, so you see quicker results.
Solve problems—When your peers help you solve problems, they identify obstacles and ask questions. It focuses your thinking so you gain clarity and come to a resolution.
In a recent mastermind meeting, one member was struggling to grow his business; sales had been flat for the last three years. After some probing and questioning, the problem became clear. His marketing had not kept up with his competition. He had no social media presence, his website was out-of-date, without any relevant content, and he did no e-mail marketing. He realized what he had to do, and created an action list.
Critical insights—Members of the mastermind group have diverse talents and interests. They bring fresh perspectives and experiences. And they help you see the blind spots and flaws in your plans so you can make better decisions.
You're looking for help with evaluating a new idea, like launching a new service, creating an on-line course, or publishing a series of e-books. The group can examine its feasibility, the pros and cons, and offer their experiences.
With the team you gain deeper insights into your own issues. You stretch beyond your current thinking which results in additional possibilities and faster progress for you and your business.
Goals & Accountability—Because your fellow members expect you to accomplish the tasks and goals you set for yourself, you take them seriously. You stay focused and determined; and you get things done. Imagine admitting to the group that you did nothing since the last meeting.
Support—You can't become a great success all alone. Every successful person has a team to support and encourage them. As part of a mastermind group, you are no longer isolated and searching for direction. You know you have somewhere to turn where you feel connected and can get honest and helpful feedback.
The right mastermind will turn good into great. Your best ideas, no matter how good, are always better when the mastermind is through with them. Not only will they perfect your resources and accelerate your journey to your goal through accountability and camaraderie, we wouldn't build my business without one.

With so many options in this seminars space, you will not retreat the time that you spend learning from our Top Speakers. We can position you with some of the greatest minds in the BUSINESS world currently. All the info provided will help you to advance your career in Entrepreneurship. There is no looking back!
Get Tickets @

https://www.billionwealthacademy.com/bswealthexperiencetour
Email- info@billionwealthacademy.com
@m.l.billion https://www.instagram.com/m.l.billion/
@billion.wealthacademy https://www.instagram.com/billion.wealthacademy/