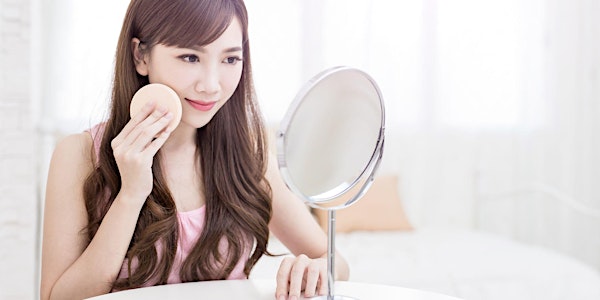 (SkillsFuture Eligible) Provide Basic Makeup - TGS-2021006455
Looking to get that K-Beauty Glow Makeup? Learn the latest techniques and trends with our comprehensive makeup course!
Par Toni International College
Date et heure
mar. 30 mai 2023 09:00 - 18:00 +08
Endroit
Toni International College of Aesthetics & Physiology 66A Queen Street Singapura, 188545 Singapore
À propos de cet événement
Utilize your 𝐟𝐫𝐞𝐞 $𝟓𝟎𝟎 𝐒𝐤𝐢𝐥𝐥𝐬𝐅𝐮𝐭𝐮𝐫𝐞 𝐜𝐫𝐞𝐝𝐢𝐭* to secure your slot. Invest in yourself, learn a skill today.
Key takeaways for trainees:
1. Master the flawless art of face mapping and sculpting
2. Glamorous makeup techniques for all occasions
3. Mesmerizing techniques to enhance various facial features
4. Beautiful finishing touch with hair styling and many more!
Course Fee:
SGD$680
*Course Fee stated here is before SkillsFuture Credit redemption
📅 Class Schedule:
May Intake
Session 1: 17/18/19 May [Closed]
Session 2: 25/26/27 May
Session 3: 30/31 May and 01 June
June Intake
Session 4: 03/10/17 June
Session 5: 05,06,07 June
Session 6: 11,18,25 June
Session 7: 12,13,14 June
Session 8: 18,24,25 June
Session 9: 21,22,23 June
Session 10: 26,27,28 June
Training Hour / Duration
20 hours / 2.5 days
📍 Venue: 65A Queen St, Bugis Village, Singapore 188545
☎️ Tel: 62961037
Mode of Study
Full Time: Mon to Sat 9.00am – 6.00pm
Mode of Delivery
Face to Face
Average Teacher-Student Ratio
1:20
Graduation Requirements
Must be able to perform 100% competences criteria
Progression
Once candidates have achieved the Provide Basic Makeup, they may progress on to higher level of equivalent courses. This award qualifies graduate to operate their own freelance practice. Graduate can also gain employment in beauty industry.
Foire aux questions
Is course fee fully deductible using SkillsFuture credit?
What are the different mode of payments for this course?
Where will the class be conducted?
How do I know if my attendance is confirmed?
À propos de l'organisateur