Cet événement est terminé.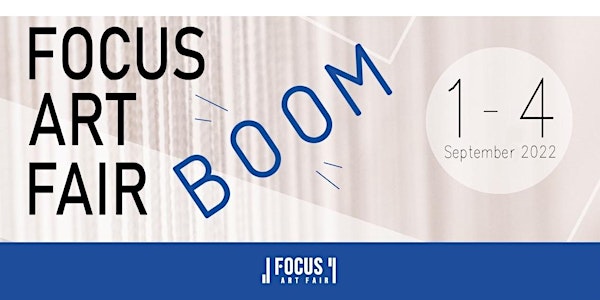 Focus Art Fair "BOOM" — Artwork Exhibition by HongLee
Exhibition event underneath the Louvre. Explore new, contemporary artworks by international artists inspired by the pandemic.
Où et quand
Lieu
Carrousel du Louvre 99 Rue de Rivoli 75001 Paris France
Politique de remboursements
Contactez l'organisateur pour demander un remboursement.
Les frais d'Eventbrite ne sont pas remboursables.
À propos de cet évènement
The pandemic of the late years threw the world into a spiral seen last during WWII. The art that has come out of the pandemic, therefore, being unifying and relevant across cultures, is similarly likely to steer drastic changes in the cultural narrative.
As the pandemic altered our lives, the art industry was forced to adapt into a virtual and socially-distanced existence, reflecting the global demand for escapism after being deprived for so long. Months of restriction and disruption have re-generated a new-found hunger amongst international artists and art lovers with a significant number of emerging artists on the rise.
The team at Focus Art Fair invite you to join us in our newest exhibition. See you at the Carrousel du Louvre!
TIMES
VIP opening : Thurs. September 1st 7pm-10pm
Fri. September 2nd : 11am – 8pm
Sat. September 3rd : 11am – 7pm
Art show : Sat. September 3rd 7pm – 8pm
Sun. September 4th : 10am – 5pm