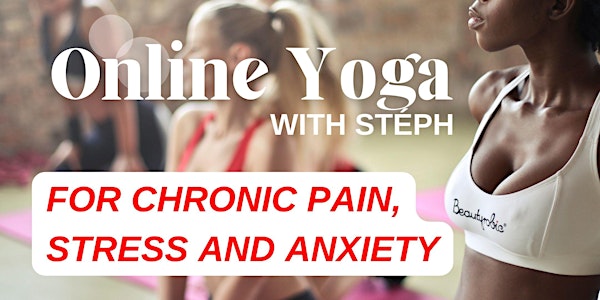 Beginners Online Hatha Yoga
Open, move and relax your mind, body and soul
À propos de cet évènement
Be with us for a moment of movement, breath and relaxation every Monday at 18:00.
This beginners yoga & meditation class is designed to open up your body, release tension, quiet your mind and appease your soul. Open to both man and woman.
It incorporates warm-up stretches, active and passive movement to align both your body and mind.
This class is for you if you are seeking:
balance
strength
exertion
flexibility
release
Expect to stretch, sweat, breathe and feel good.
Book your single class here for only 20.-chf!
THE BENEFITS OF YOGA & MEDITATION
Mental benefits of Yoga
mental clarity and calmness
increases body awareness
relieves chronic stress patterns
relaxes the mind
centers attention
sharpens concentration
Physical benefits of Yoga
lower blood pressure
reduce insomnia
lessen chronic pain (lower back pain, arthritis, headaches etc…)
increased flexibility
increased muscle strength and tone
improved respiration, energy and vitality
maintaining a balanced metabolism
weight reduction
cardio and circulatory health
improved athletic performance
protection from injury
A couple of details regarding the classes:
18:00 to 19:00 every Monday
Connect 5 minutes beforehand, for greetings and to allow your mind some time to connect with the mat
Payment by Twint or using this link before of the class.
Before booking, let me know if you are pregnant or have an injury/operation via WhatsApp at the following number: 0041779873280
Price: