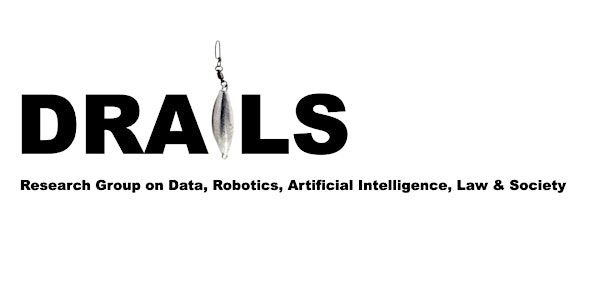 Aurore Troussel - The normative power of dominant digital platforms
Aurore Troussel will be our next Drail's host, and she will present her research on the normative power of dominant digital platforms.
À propos de cet évènement
On the 12th of October, we will have the chance to host Aurore Troussel for a workshop dedicated to the presentation of her research on the normative power of dominant digital platforms.
Aurore Troussel will first offer a presentation, followed by a Q/A session.
The workshop will be held online. Attendance is free.
***
About the presentation : The normative power of dominant digital platforms
The past decades are characterized by the meteoric rise of digital platforms. Simultaneously, the number of scandals involving platforms increased and raised growing concerns about the unchecked power of these companies. Beyond the conventional threats posed by platforms and identified by the literature (e.g., platforms' monopoly, fake news, personal data breaches, etc.), platforms are transforming our relations to the law and the regulation overall. This phenomenon is more subtle than the above-mentioned glaring issues, however it is at least equally important in relation to the rule of law. The analysis of the balance of powers between governments and digital platforms shows that a competition between States' regulation and platforms' regulation emerges. This phenomenon is of particular importance and needs to be documented. To understand how digital platforms are regulating cyberspace, it is necessary to analyze their architecture, tools, and behavior. This presentation sheds some light on the normative power of dominant digital platforms by providing an overview of their governance tools.
***
About Aurore Troussel
Aurore Troussel is a PhD student in law and innovation at the University of Montreal and HEC Paris. Her thesis focuses on the normative value of computer code and digital platforms. Aurore works as an affiliated researcher at the Cyberjustice Laboratory (Canada), where she mainly works on the development of machine learning algorithms for the analysis of court decisions. Aurore also works for the SMART Law Hub, a research laboratory in law and artificial intelligence hosted by HEC Paris and Institut Polytechnique. Aurore is qualified at the Paris Bar and specializes in data protection and competition law. She holds a master's degree in European business law from Panthéon-Assas University and an LLM in law and international management from HEC Paris. During her training, Aurore had several professional experiences, including internships at the European Commission (competition law), in international law firms (Norton Rose Fulbright and Steptoe & Johnson), and in lobbying. In addition, Aurore worked as a legal counsel for an online dispute resolution start-up (justice.cool) for one year.