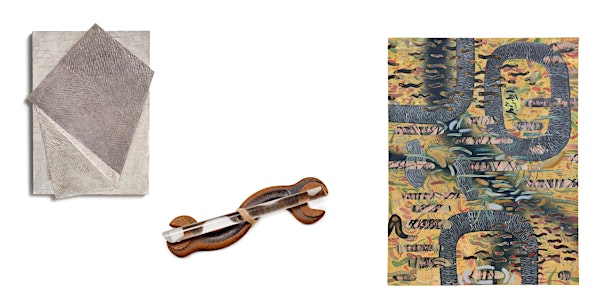 Bill Walton: Material Gestures / Molly Metz: Close Closer
This summer Fleisher/Ollman presents two solo exhibitions: Bill Walton: Material Gestures Molly Metz: Close Closer
When and where
Location
Fleisher/Ollman Gallery 915 Spring Garden St Suite 215 Philadelphia, PA 19123
About this event
Fleisher/Ollman is pleased to announce the opening of two solo exhibitions this summer: Molly Metz: Close Closer and Bill Walton: Material Gestures. This is Metz's first exhibition at the gallery and we are delighted to announce her representation.
Reservations can be made through August 6; contact us if you'd like to visit the show the week of August 10–13.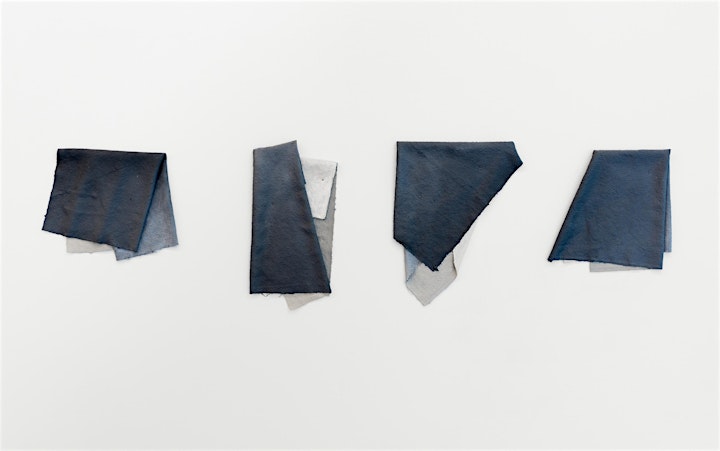 Bill Walton: Material Gestures
Material Gestures is Bill Walton's (1931–2010, worked in Philadelphia) second solo exhibition at Fleisher/Ollman. Walton's sculptural process is defined by the manner in which wood and metal are stacked on top of each other; linen is folded into forms frozen by paint; and objects are tooled and shaped from various metals like copper, aluminum, lead, and brass. His objects are at once simple and complex, as Walton had an uncanny ability to unite disparate materials into elegantly poetic statements. Bringing together the austerity of Minimalism with a respect for handmade precision, many of his works may trick viewers into believing that what lies before them are found objects, rather than the rigorously crafted sculptures that belie their subtlety. Exploring Walton's predilection for synthesizing different elements, a group of small sculptures composed of hooked glass rods nested within metal wrenches are presented on a table in the center of the gallery. Following the theme of the small sculptural gesture, viewers will be treated to works that unite unexpected materials like lead and soap;, and copper, electrical tape, and paper.
Walton did not believe in dating his art, not out of a desire to obscure chronology, but because he knew he might go back to certain "completed" works with a different approach over the span of several years. His tinkering allowed him a continuum and flux that suited his core beliefs about his art: that objects constructed from vintage parts (a dead tree limb, a salvaged floor board, or piece of metal) could be readjusted in tandem with a view of the constantly shifting world around us.
Walton briefly studied art at the Institute of Design in Chicago, but was essentially self-taught. His career was centered in Philadelphia, where he worked as a commercial printer and taught printmaking at Moore College of Art and Design. His work has been exhibited at institutions such as the Fabric Workshop and Museum, Philadelphia; the Philadelphia Museum of Art; the Pennsylvania Academy of the Fine Arts; and the Institute of Contemporary Art, University of Pennsylvania. Recent solo gallery presentations include Frith Street Gallery, London, U.K.; and JTT and James Fuentes, New York, NY (across both venues). His work is included in the collections of the Philadelphia Museum of Art, the Pennsylvania Academy of the Fine Arts, Yale University Gallery, and the Davis Museum at Wellesley College.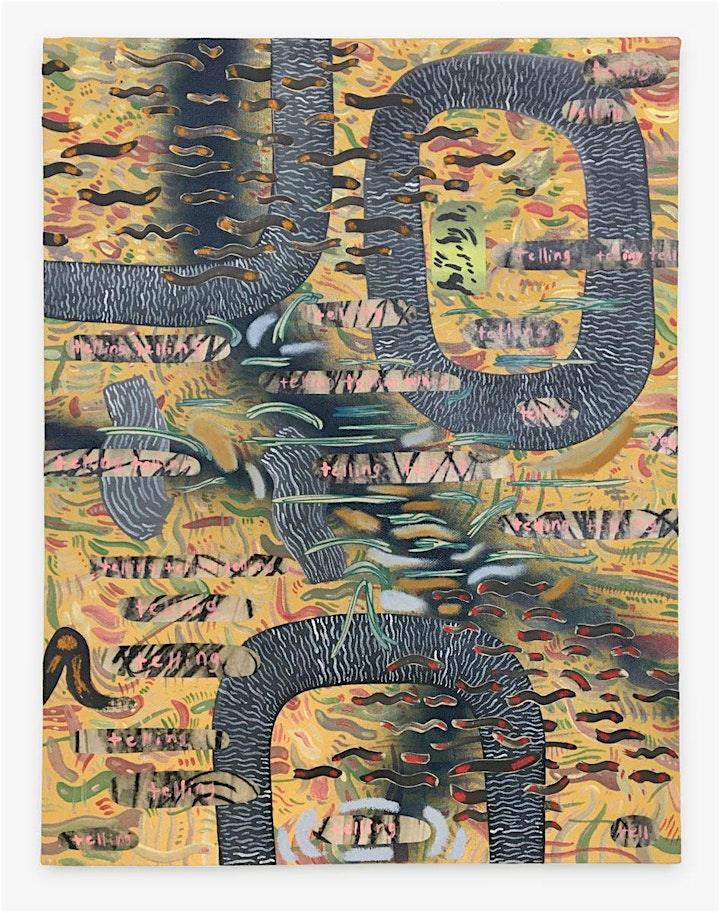 Jun 11 – Aug 13, 2021
Molly Metz: Close Closer
Close Closer is Metz's first exhibition at the gallery and we are delighted to announce her representation.
Molly Metz's (b. 1992, lives and works in Philadelphia) multivalent paintings weirdly teem with life. Her abstractions bring to mind the complexity of existence from the cellular to the astronomical, from the terrestrial to the aquatic, and the nooks and crannies in-between. In one interpretive take, we might think we are observing a primordial soup under a microscope in which the raw materials for life on earth congeal in effervescing suspensions. Amidst the animation are suspended cells in cross-section revealing their own micro-worlds of squiggly DNA—paintings within a painting. In another instance we might see something more solid, like sedimentary layers—geological rather than biological. Metz's earthy palette and her occasional pairing of DIY, backyard, pit-fired ceramics with particular paintings makes sense within this geological read. The interpretive wormhole of possibilities and binary contradictions (and yes, some of Metz's forms resemble worms) goes on and on: oceanic and outer space, internal and interstellar, solid and fluid. However, what might appear as gravitas is mixed with levity. Many of Metz's works feature words and short phrases—quotidian in nature—that bring humor into the picture. Tiny texts ("telling," "close closer," "no," "yes," "sounds about right") are often embedded within odd-shaped forms (cells, squiggles, gestures) with words occasionally so small that at first glance we might mistake them for thready bits of organic material. At other moments, words appear much larger, airbrushed across the surfaces of the paintings. Adding to the depth of field of her already richly painted surfaces (achieved through different brush sizes and painterly techniques as well as the atmospheric quality of misty airbrushing) are collage elements that interact with painted grounds. Drawing and washing with ink on newsprint, Metz creates what often appear as brush strokes or, in more elaborate instances, micro-paintings that are seamlessly adhered to the surface of the canvas. Several of Metz's paintings in the exhibition hold secret surprises—extemporaneous and process-oriented sketches in paint on the reverse of their supports.
Metz has a BA from Kutztown University (2014) and an MFA (painting) from Tyler School of Art (2016). She has had a solo exhibition at Day Space, Philadelphia and has been included in group exhibitions at Fjord, Pilot Projects, Woodmere Art Museum, and Space 1026 (all in Philadelphia) and YUI Gallery, New York.
Safety precautions
Visitors to 915 Spring Garden are still required to wear masks.
Out of respect for the building's tenants, we request that visitors who have experienced any COVID-19 symptoms, or had close contact with someone exhibiting symptoms, refrain from visiting until symptoms have not been present for 14 days.
If you're having trouble with Eventbrite, you may email the gallery at inquiries@fleisherollman.com to make an appointment.