One of the Hottest shows in Hollywood is Back, Bill Devlin's Comedy & Cocktails Always the best Stand up Comedians in the country
About this event
We're back again Bill Devlin's Comedy & Cocktails with more National Headline Comedians and Celebrity Special Guests Including Jamie Kennedy. Irish Music Before the show. Hosted by LA's Favorite Frazer Smith.This is Outside in the parking lot of the Irish Import shop on Vine near Melrose . Chairs Will be 6' apart in socially distanced groups. The Irish Import shop will be open to browse before and after the show. Make a donation to the Irish Clan and get a delicious Beverage. This show sells out so don't dilly nor dally and get your tickets now.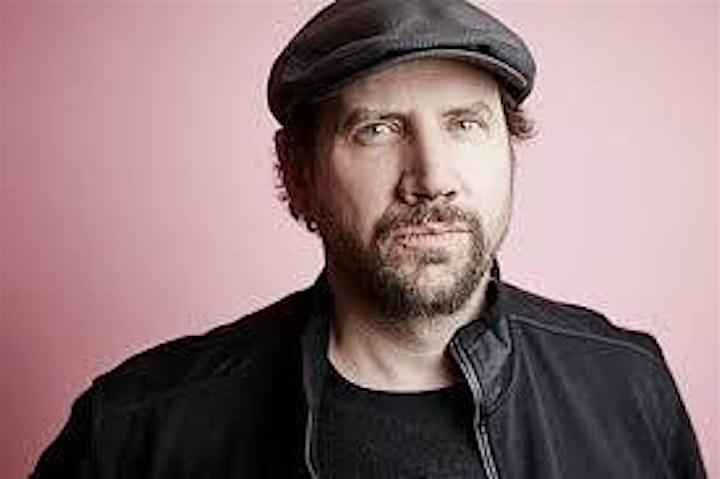 Jamie Kennedy May 15, 7:30 PM
Jamie Kennedy is an American stand-up comedian, television producer, screenwriter, and actor.He is most popular for playing the role of the movie buff, geeky Randy Meeks, in Scream (1996), Scream 2 (1997), and Scream 3 (2000). In 1998, he won a Blockbuster Award for Best Supporting Actor in a horror movie for his role as Randy Meeks in Scream 2 (1997) and for his characters in The Jamie Kennedy Experiment.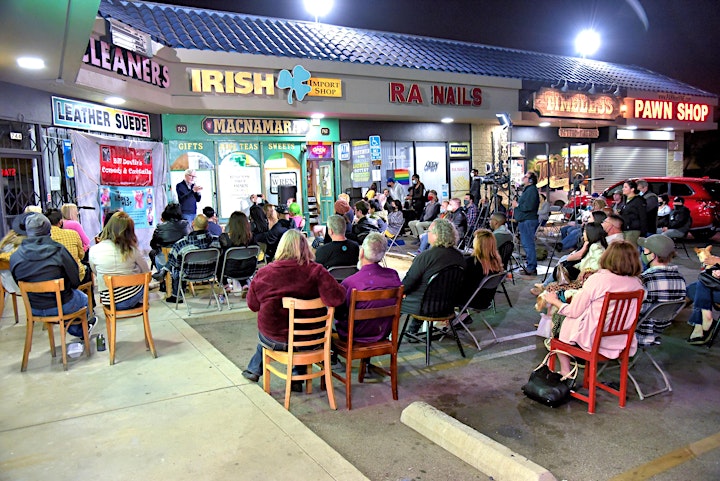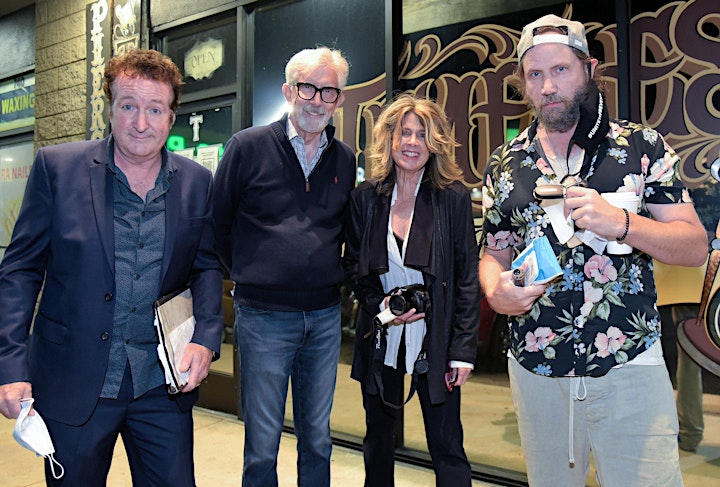 Bill Devlin, NBC's Fritz Coleman, Lonnie Ladner, with Celebrity special guest Jamie Kennedy at Bill Devlin's Comedy & Cocktails Sold Out April 10 show.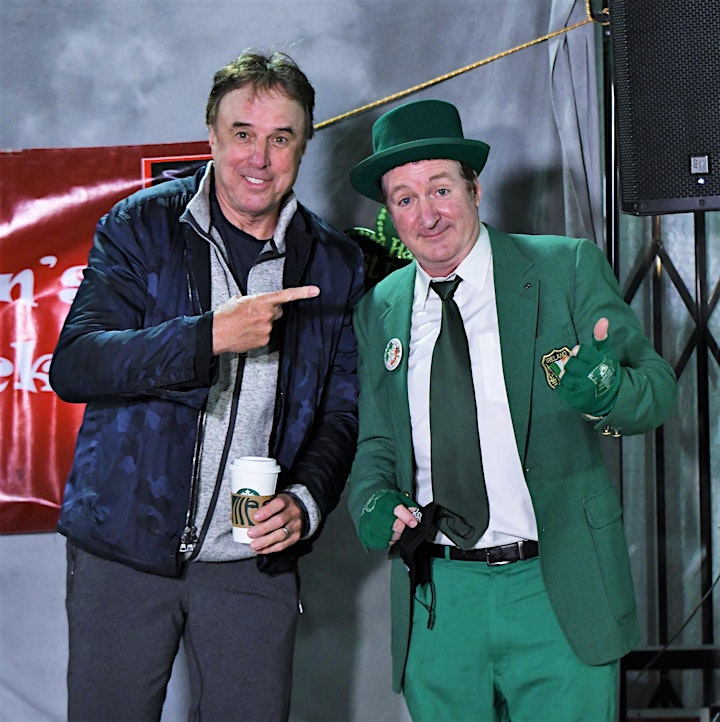 Bill Devlin with Celbrity special Guest Kevin Nealon at Comedy & Cocktails Sold Out St. Paddy's Day Show.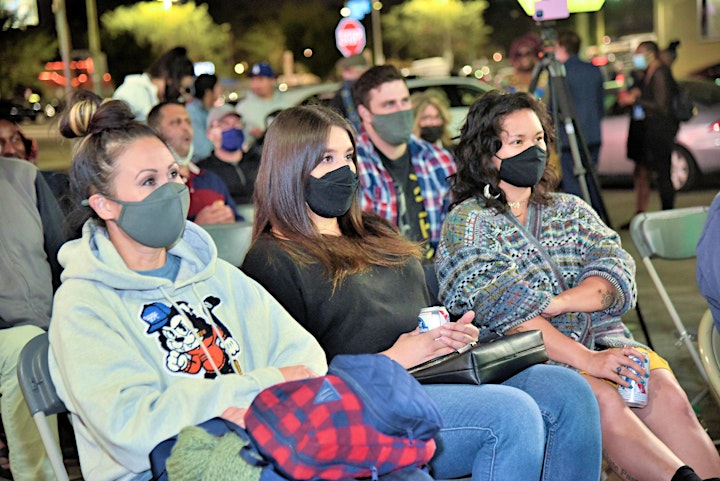 Fans Enjoing PBR and shots of Jameson at Bill Devlin's Comedy & Cocktails Parking Lot show..Free Chicken Tenders were also Donated and given out By Celebrity Chef Groupzee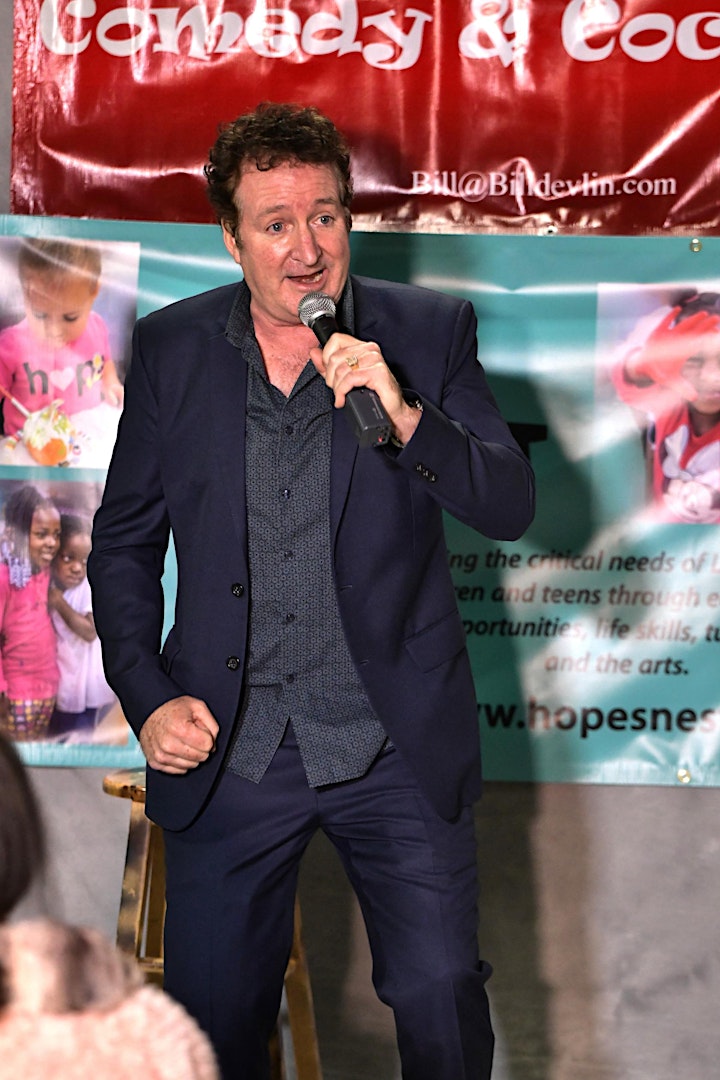 Bill Devlin at the April 10 the Comedy & Cocktails Hollywood Parking Lot Event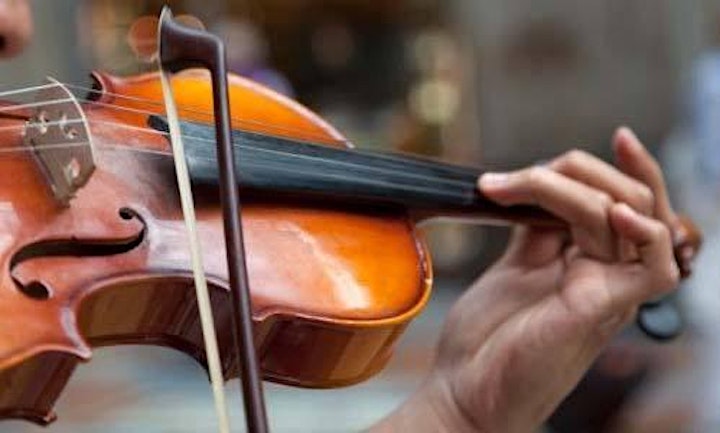 IRISH MUSIC BEFORE THE SHOW BY MADDIE AND AEDAN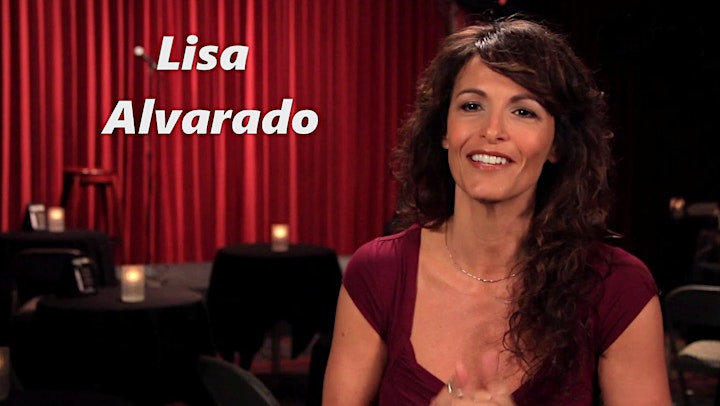 Lisa Alvarado, The Latin Queen of Comedy, is Tina Fey meets Sophia Vergara. Lisa brings the funny with clever wit and a sassy fun attitude; relatable and quirky, in that Ellen Degeneres way, using her own life as the punch line. Lisa specializes in targeting her humor to her audience!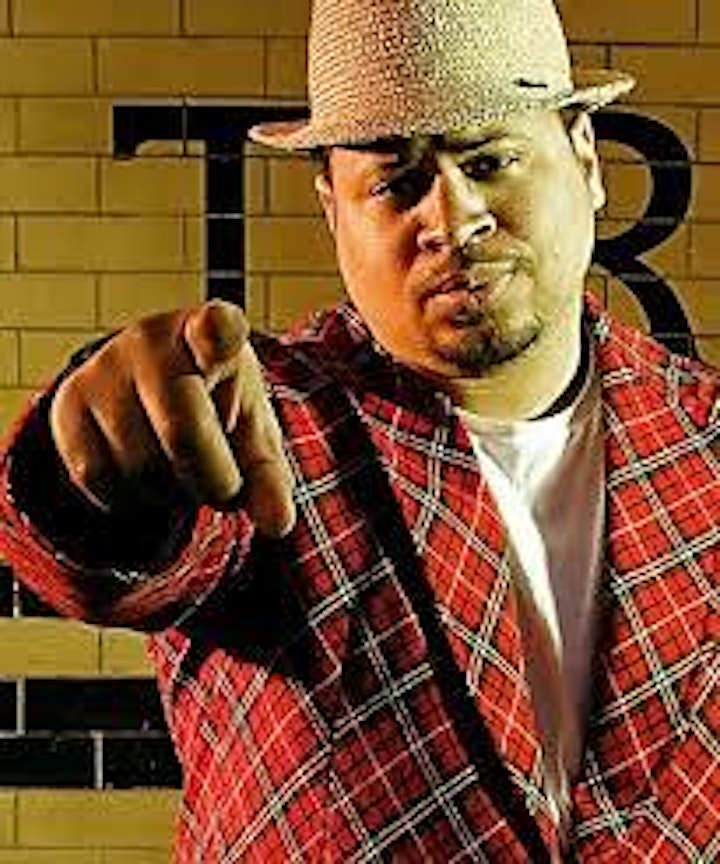 Hugh Moore's comedy journey began on the streets of NY where he was raised by his parents, a poor farrier and coppersmith team collectively known as the metallics.
While performing on the NY comedy scene Moore, affectionately known as "Catwoman" was an immediate stand out. His low key, deadpan, yet regal demeanor enabled him to perform regularly at the premiere comedy club The Comic Strip. Moore honed his skills at the club nightly and he wrote daily.
Working for Vibe led to him wearing normal clothing and writing on other shows such as MTV's The Lyricist Lounge Show, Fox's The Best Damn Sports Show Period and head writer on MTV's Nick Cannon Presents: Wildnout. The show that entered Moore name into the history books for being the lowest paid head writer in the history of television. Moore continues to perform standup all over the country.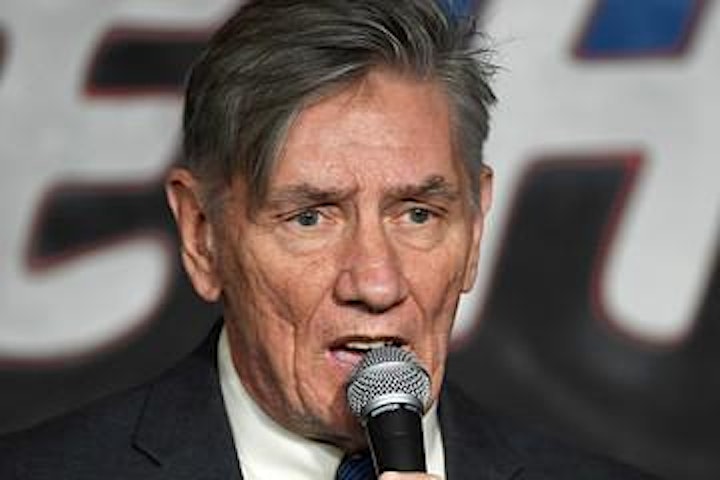 Frazer Smith, most famously known as the morning guy on KLOS (95.5 FM) from 1979 to 1984, in many ways changed rock radio forever. And he did it through comedy born out of his stand-up routines perfected before he even landed in Los Angeles in 1976, when he worked as part of a weekend program called "The Hollywood Night Shift."
Organizer of Bill Devlin's Comedy & Cocktails Hollywood Parking Lot with Jamie Kennedy